2013 VW Golf BlueMotion Returns 31.25 km/l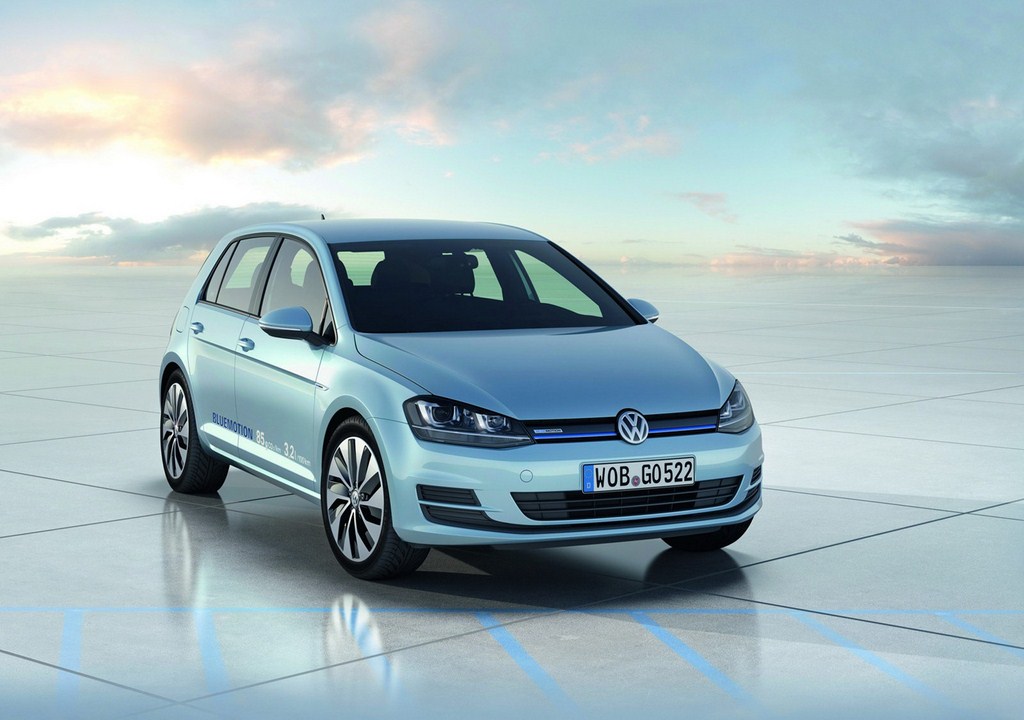 Volkswagen has finally released the images of its new Golf BlueMotion which is extremely high on mileage. The new Golf BlueMotion will be offered in two grades this time instead of the usual single trim level. Customers will have the option to choose from either the Trendline or the Comfortline variant. The new Volkswagen Golf BlueMotion has better aerodynamics (cd of 0.27) and fuel efficiency, thanks to the various measures taken by the German automaker. The Golf BlueMotion is lighter by 63 kgs over the 2013 Golf, which is already 100 kgs lighter than its predecessor.
The seventh generation model will be the most fuel efficient Volkswagen Golf ever, as its fuel consumption will only be 3.2-litres per 100 km when compared to its predecessors, which means the mileage would be an astonishing 31.25 km/l. The Golf BlueMotion that was launched in 2007 had a fuel efficiency of 22.22 km/l and the next variant which was launched in 2009 had a fuel efficiency of 26.32 km/l. Several features have been implemented in the new Golf which enhance the fuel economy of this car. These include super low rolling resistance tires with higher air pressure, start/stop system, battery regeneration mode and taller gear ratios.
With increased fuel efficiency, the 2013 Golf BlueMotion has got lower CO2 emissions which stand at 85 g/km. Also the new model is much lighter thanks to various weight saving methods. The suspension has been dropped by 15 mm, a roof spoiler has been added and features like special under-floor panels, optimized brake cooling channels, a C-pillar spoiler, lateral air guide elements on the rear window, partially closed air inlet screens, optimized cooling airflow and a radiator grille which is closed to the outside have been added. These improve the aerodynamics of the seventh generation Golf BlueMotion.
The new Volkswagen Golf BlueMotion will get a new 1.6-litre TDI diesel engine mated to a 5-speed manual gearbox. This engine produces a peak power output of 109 BHP and a peak torque of 250 Nm between 1500-2750 RPM. The Golf BlueMotion would reach a top speed of 202 km/h. With all this, the new Golf BlueMotion gets a theoretical range of 1562 kms. After the concept gets showcased, the car is expected to hit the European roads by next summer. While Volkswagen will not launch the Golf in India anytime soon, could we see a Polo BlueMotion with all the fuel saving tech?