2013 Volkswagen Golf Spotted Testing In India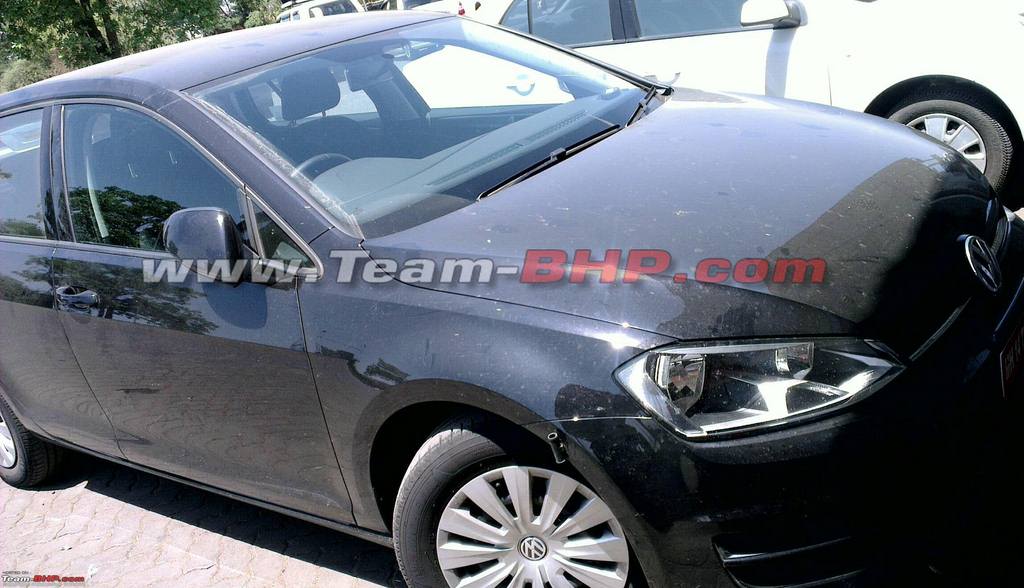 Volkswagen's most popular car in the world, the Golf, was spotted testing uncamouflaged in India recently. This car was being driven on the Pune-Mumbai Expressway and was clicked when it was stopped for a halt. The car was being driven by possibly an engineer or analyst from the German Company. The car spotted is the petrol 1.4-litre TSI version of the latest seventh generation Golf. The Golf is possibly being tested in India for the engine and may not be for the car itself.
The 1.4-litre TSI engine is a twin-charged engine, which means it is turbo-charged as well as super-charged to produce high power output, to make the drivability better and at the same time make it very fuel efficient. This particular engine in the Golf spotted here develops about 150 BHP. It is said that the 2013 Skoda Octavia will be launched in India shortly with this engine and for preliminary tests it was being tested in the Golf which was directly imported by Volkswagen in right hand configuration.
The chances of the Volkswagen Golf itself being launched in India seems to be very low. The Golf is a very competent car and is extremely popular abroad, but India is not a market where a big expensive hatchback will be accepted very well as has been proven by many failed models like the Ford Fusion, Chevrolet SR-V, etc. So the German car manufacturer might be actually testing the engine's performance and reliability in Indian conditions (dusty environment and lower quality of fuel) as the engine uses very complicated and sensitive technology.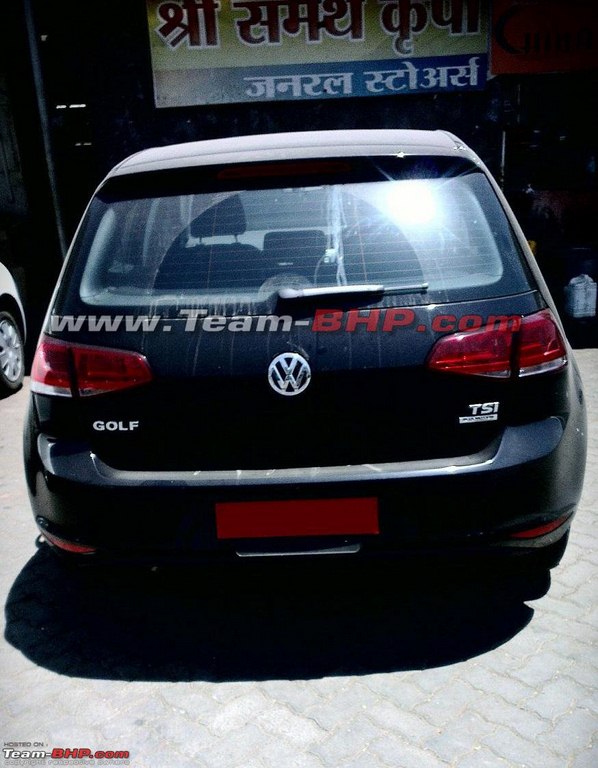 Source – Team-BHP