2014 Bentley Mulsanne Updated With Luxury Features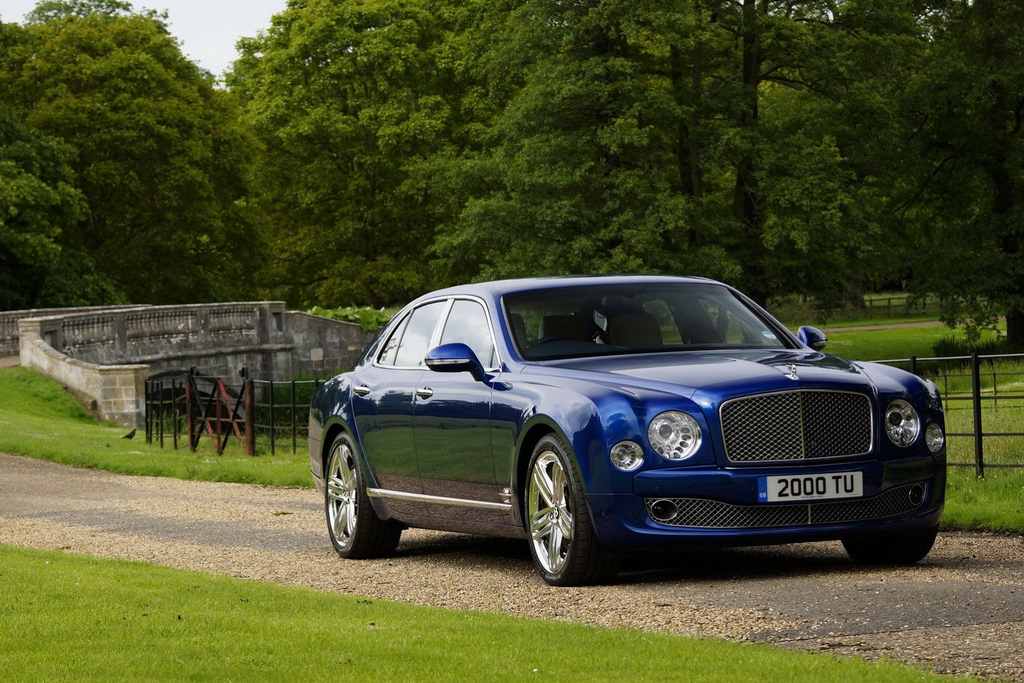 Bentley will showcase the 2014 Mulsanne at the Geneva Auto Show to be held in early March 2013. But the legendary British luxury car maker has revealed information about the updates for the flagship model from their line-up. The updates are mostly seen in the interior with an array of luxurious additions to pamper the Mulsanne owner even further. Bentley say they will start accepting orders for the new updated 2014 Mulsanne in April.
Bentley will introduce 3 new colors for the Mulsanne – Dark Cashmere, Portofino and Damson. The owners can order a Comfort Specification, which includes comfort headrests, footrests and duck down filled loose cushions. There is also an Entertainment Specification that can be ordered which includes a special picnic table for the rear passengers which is designed for iPad and a wireless keyboard. Also included are two 8-inch headrest LCD screens that have an inbuilt 20-GB hard drive as well as a DVD player. This option also includes two sets of Bluetooth headphones and a remote control.
The Bentley Mulsanne gets new privacy curtains and a new storage compartment in the rear door armrest. On order are three new leather options available for the entire vehicle. Bentley will also sell an exclusive assortment of luggage from Italian luggage makers Schedoni which consists of two large cases, two small cases and two foldable garment bags. Bentley says the updated Mulsanne adds exceptional exclusivity and luxury for the customer and makes the car even more desirable.