2014 Ducati Monster 1198 Spied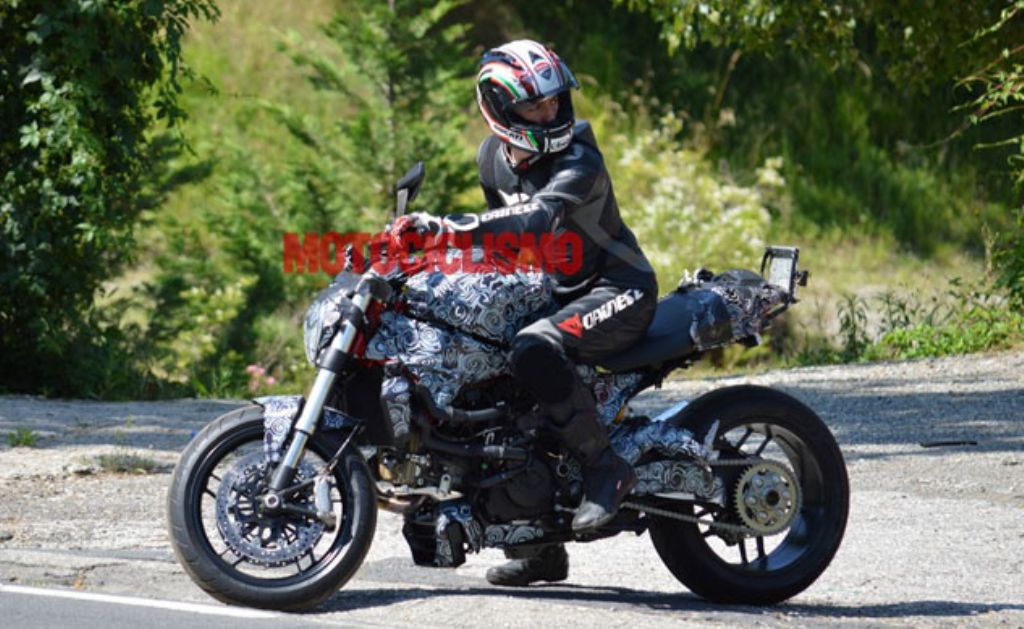 The Ducati Monster series of motorcycles need no introduction. The Monster is regarded as the naughtiest bikes in terms of aesthetics and performance. The Monster has its lineage too. There has been a traditional pattern which Ducati follows when it makes the Monster. The motorcycle is air-cooled, has the typical single sided swing arm, minimal panels (for e.g. no tailpiece but just a lonely sub-frame) and a huge tank, which dominates the entire design and shouts out loud when in red (very Italian). This time there will be subtle changes with the new Ducati Monster which was recently spied.
The new Ducati Monster will carry the 1198cc Testastretta 11° V-Twin engine that is found on the devil looking Diavel and the multipurpose Multistrada. This engine will be liquid-cooled, a very rare thing for the Monster because they have been air-cooled for ages. There were liquid cooled bikes before such as the S4R in 2005 with the same Testastretta engine, which was lifted from the superbike. Such a big engine is bound to have a liquid cooler for heat dispassion, optimum performance and of course it does increase reliability of the engine as well.
Coming to numbers, it is reported to have a different state of tune then the motorcycles it shares its engine with. The Monster 1198 is expected to produce 150 BHP of power, same as the Multistrada (the Diavel has 162 ponies) but with different gearing, fuelling and other important aspects to make it home on busy streets without compromising fun on the twisties and on the highways.
Expect the Ducati Monster 1198 to be a complete hooligan with less weight when compared to the Diavel and Multistrada. However, this Monster will be tamed and docile thanks to a host of electronics, superior race inspired brakes, 50 mm upside down forks and an expected 200-220 mm rear section tyre aiding in a lot of grip and confidence. The Monster has been well received by enthusiasts all around the world for its lineage and the purpose it feeds.
The Monster has started eating up the Streetfighter when it comes to international sales. Ducati wants to cash in by using every engine it has by plonking it in every motorcycle in its stable acquiring a higher product lineup to reach markets around the world. Expect the Monster 1198 to arrive at the 2013 ECIMA in Milan, after which production and deliveries will begin in the next 3-4 months. A India launch can't be ruled out.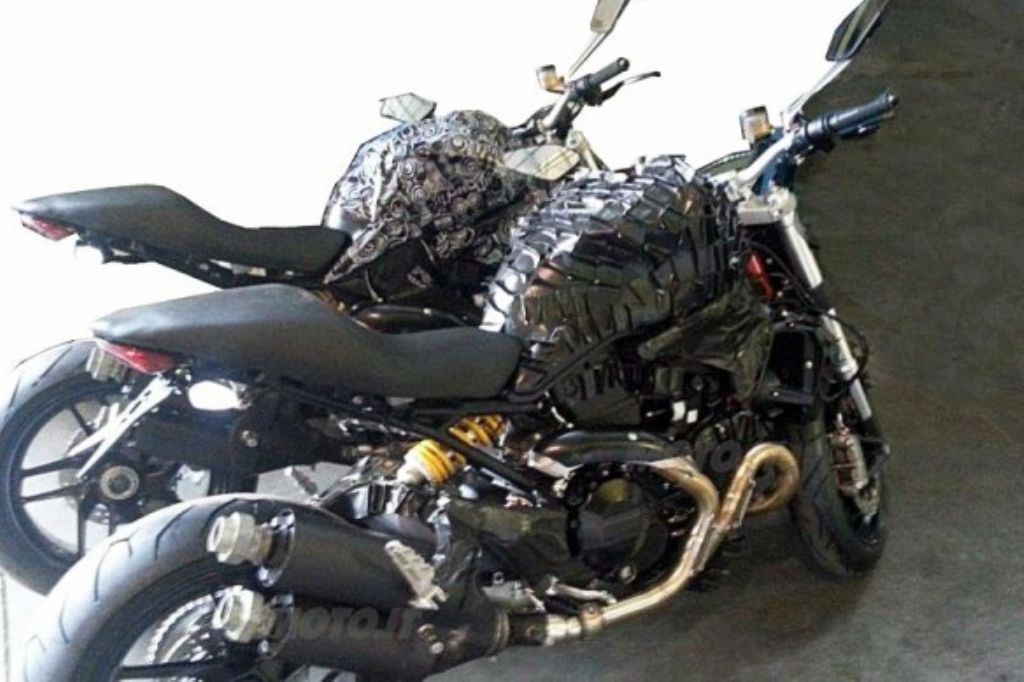 Source – Motorcycle.com