Third Generation Honda Jazz Brochure Leaked
The third generation Honda Jazz seems all prepped with a new look for the year 2014. The Jazz is also known as Fit in other markets like North America and Japan. The car in picture is for the Japanese market and so it reads Fit at the rear. In terms of design, the 2014 Honda Jazz has got ample changes to recognize the difference from the current model. For starters, the headlamps are new and hold a Civic-like smile at the centre. The rear shouldn't be necessarily funny because its probably the curl in between the pages. However, the rear is very much new but not very pleasing.
The Jazz or Fit is a car known for the space it gives and Honda has given increased dimensions to an already long car. The all new Honda Jazz will be 3960 mm long, 60 mm longer than the current model with an increased wheelbase of 80 mm. For more space inside, the Honda 'Magic Seats' are still there to manipulate the seat arrangement. The brochure also suggests new colours for the long hatchback such as yellow and golden. A glance at the inner console shows a power and charge meter, which suggests a hybrid variant is in the pipeline.
The 2014 Honda Jazz will continue to be powered by either a 1.2-litre or a 1.4-litre petrol mill, depending upon the market. The Indian market could well fit in the 1.5-litre Earth Dreams diesel engine too, the same diesel engine running in the Honda Amaze. Honda is also heard to be working on a 3-cylinder petrol engine for the Jazz giving it the pride of good fuel efficiency. Availability of this engine, however, may only be for some regions. The Jazz in India did numbered sales. But a spacious, luxurious and feature-laden hatchback (wait, India already has that, oh yes) which runs on diesel should help grab a few numbers for the Japanese automobile company.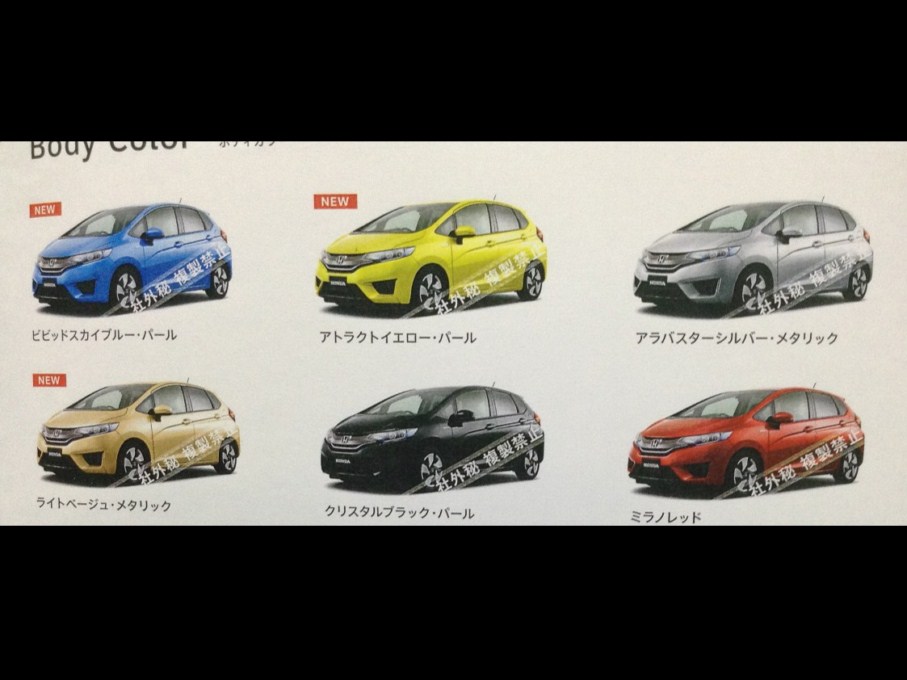 Source – Autoweek.nl