Hyundai Sonata Gets A Minor Facelift For 2014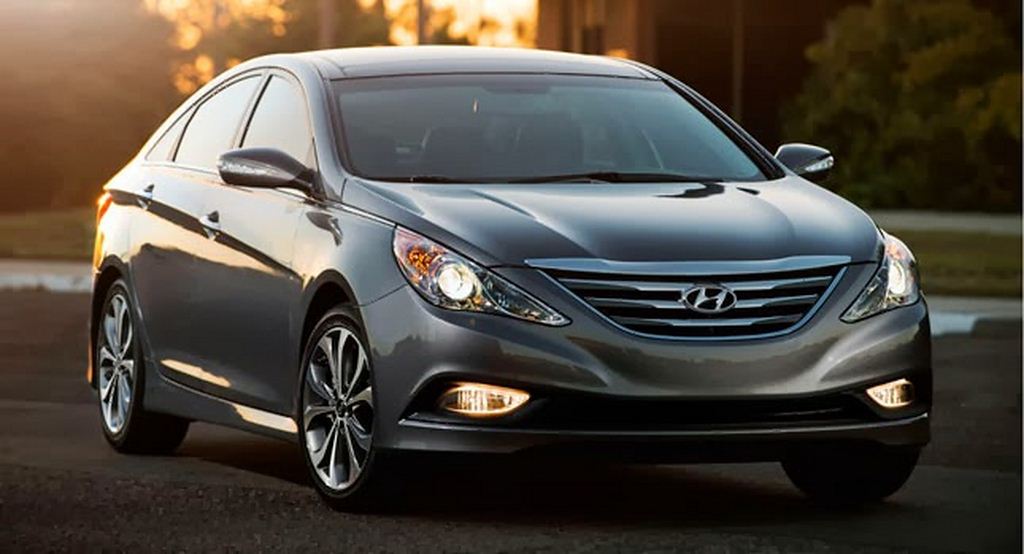 The all new Sonata is under development but Hyundai is not waiting for the seventh generation model to arrive. The Korean automaker has applied a facelift to the 2014 Hyundai Sonata in the North American market and claims that more than 50 sub-systems are new or redesigned, some visible and some internal. This is a bold move by Hyundai to keep in sync with the latest technologies and provide improvements in the car. This facelift may not enter the Indian market immediately as the market for the Sonata is very bleak here.
The facelifted Hyundai Sonata gets a new front grille and stylish 17 and 18-inch alloy wheels (depending on the variant). The highlight of this facelift is the availability of HID Xenon headlights and LED tail lights (as an option). This vehicle also features a different rear fascia insert with a re-worked rear bumper. On the inside, the facelifted Sonata gets the latest navigation system with an 8-inch screen and a new colour audio screen with HD radio. The SE and Limited variants of the Sonata get a leather wrapped steering wheel and a rear-view camera. There are some subtle changes to the instrument cluster for a modern appeal.
NVH (Noise, Vibration and Harshness) levels in the Hyundai Sonata have been decreased to an extent, thanks to the use of additional foam in the A and B-pillars and the new dampers. The SE variant gets a sports-tuned exhaust for buyers looking for that added punch while other features like Driver Selectable Steering Mode (DSSM), Vehicle Stability Management (VSM) and Tyre Pressure Monitoring System (TPMS) are available as standard across all the three trims. Under the hood, there are absolutely no changes. The 2.4-litre 4-cylinder engine produces 190 HP of power while the 2.0-litre 4-cylinder turbocharged petrol engine produces 274 BHP of power, mated to a 6-speed automatic gearbox.
Hyundai should be given a thumbs up for its efforts in bringing new models and facelifts and that is the reason the Korean manufacturer has grown to this level in the last two decades. Hyundai is likely to bring this update to the Indian Sonata in the near future but we can only expect it after the launch of the facelifted Elantra, which is due in early 2014.