2014 Maserati Ghibli Sedan Revealed, Gets Diesel Power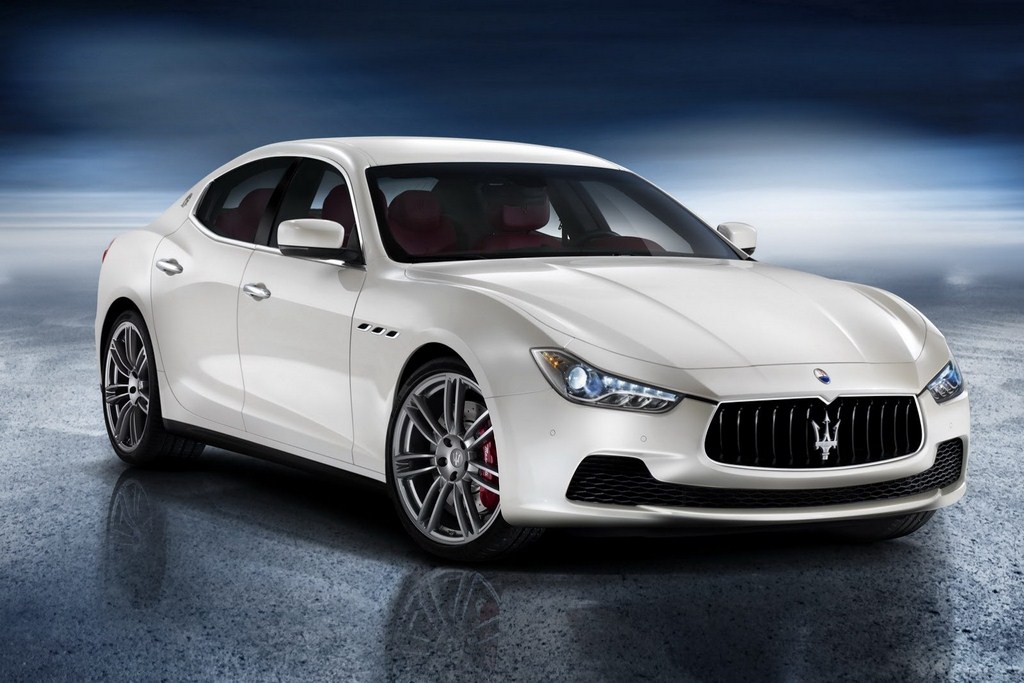 Maserati has revealed the details about the Ghibli sedan, which is based on the shortened platform of the new Maserati Quattroporte. The Ghibli will measure roughly around 5-metres in length competing with the likes of high end versions of BMW the 5-Series, Mercedes E-Class, Audi A6 and Jaguar XF. The four door luxury sports sedan is designed under the new styling treatment seen on the latest Quattroporte with much sportier elements. The Italian automaker will be showcasing the new Maserati Ghibli at the upcoming 2013 Shanghai Motor Show and will hit the international showrooms later this year.
The new Maserati Ghibli will be powered with two turbocharged 3.0-litre V6 engines including petrol and a first diesel engine from the Maserati stable. The Quattroporte derived petrol V6 produces maximum power of 410 PS mated to an 8-speed automatic transmission, available with an option of a rear wheel drive as well as Maserati's Q4 all-wheel drive layout. The 3.0-litre V6 diesel for the Ghibli will be the first diesel engined production car in the brand's history. More details on the diesel powertrain will be revealed at the 2013 Shanghai Motor Show.
According to the Italian manufacturer, the Maserati Ghibli will have a sportier character compared to the larger Quattroporte. The Ghibli is the first Maserati in this segment and the company believes that the compact sports saloon will churn out decent volumes in order to achieve 50,000 units per annum target by 2015. The Ghibli will be made alongside the Quattroporte from Maserati's facility in Grugliasco located in Piedmont, Italy. Maserati is also readying up the Levante SUV and the manufacturer is expecting good volumes out of the SUV too.
Fiat should really consider bringing in the Maserati brand to India officially. The Ghibli can be an excellent alternative to German luxury sedans, which don't possess the same level of emotional appeal as Maserati vehicles. This will also help Fiat in boosting its brand image in the country.