2014 Mercedes S-Class Official Picture Leaked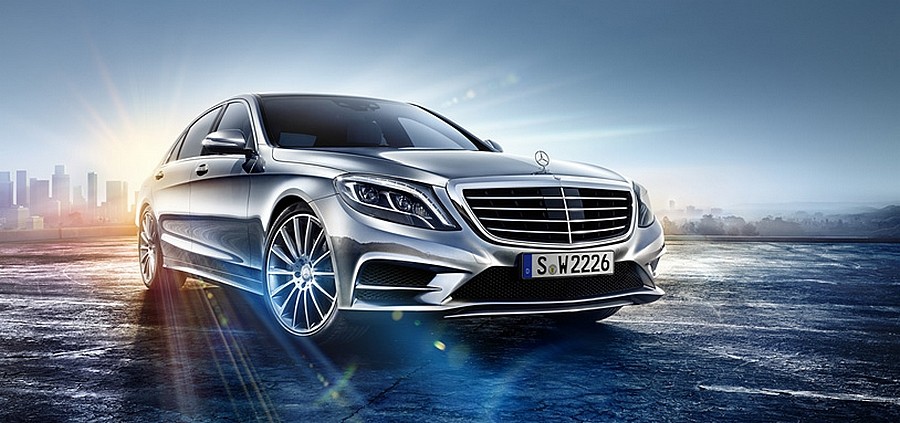 The car in the image above is a leaked press photo of 2014 Mercedes-Benz S-Class. This is the first official exterior image showcasing license plate, wheel arches, etc without any camouflage. This image matches very much with the spy shots we have already seen. We are waiting for the official press release of S-Class to know more details. With the details available, and the spy shots, the S-Class looks more promising than ever. Let's keep our fingers crossed till the official announcement.
The all new 2014 Mercedes-Benz S-Class, code named W222, is one of the most anticipated models to be launched by Mercedes this year. We already know the S-Class has always been a class leading innovative car with lot of path breaking technologies. The new S-Class is coming up with a host of features which would continue the legacy of the vehicle. Mercedes promises to deliver "the best automobile in the world" and the interior images released by Mercedes-Benz reiterates the fact.
Mercedes-Benz might be losing market share in India, as it does not have a compact SUV, but the company has been leading the higher segments with the E-Class and the S-Class. The German automaker offers long-wheel base versions of both these cars, with the S-Class LWB taking the now defunct Maybach's position in the lineup. Mercedes-Benz is planning a range of vehicles, with almost 20 new models arriving by the end of decade. Most of these products are global cars, aimed at a large audience.