Peugeot 108 Is A Cute New City Car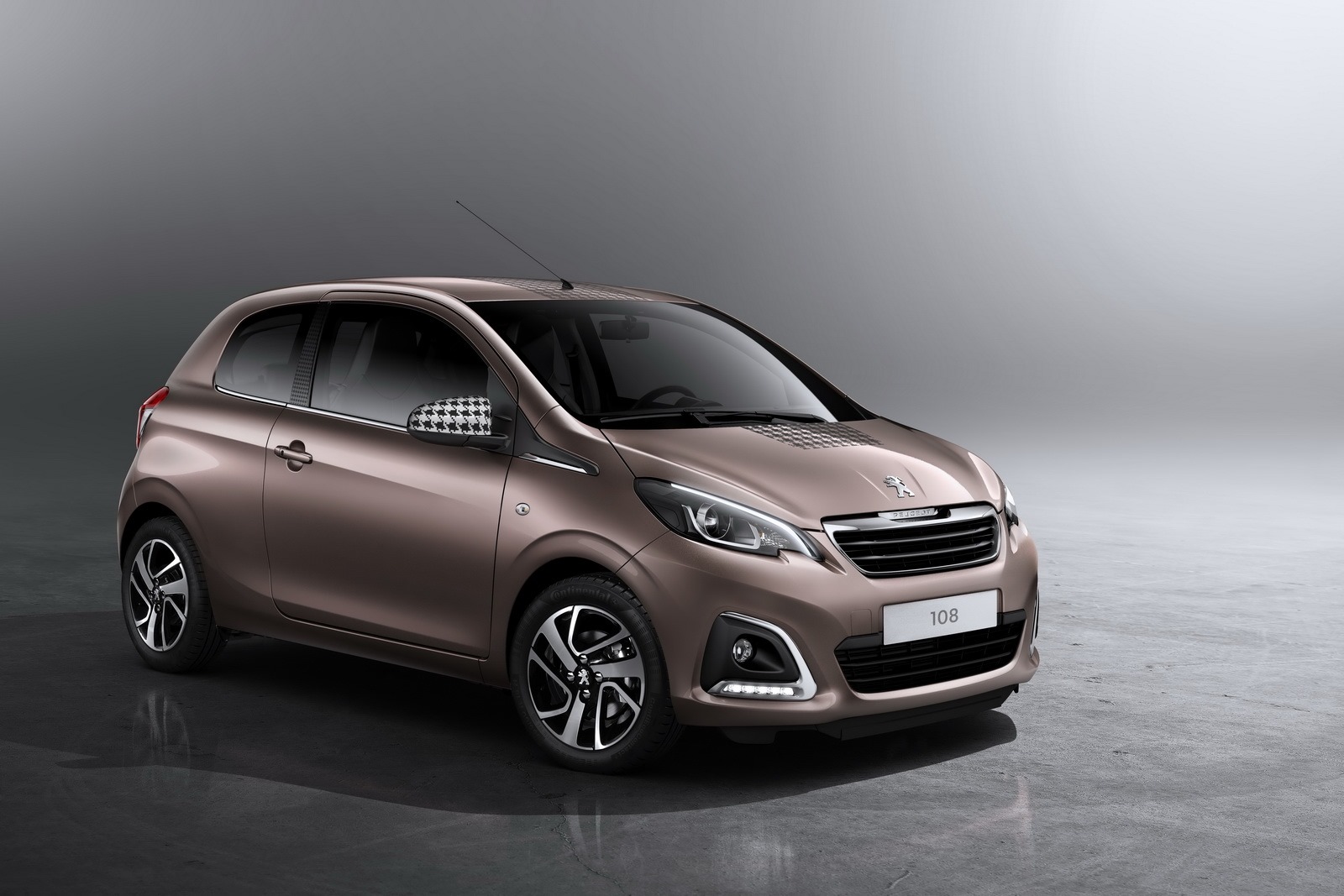 Peugeot has revealed the pictures of its new car Peugeot 108 much before its scheduled official unveil at the Geneva Motor Show next month. The released pictures show the complete view of the exteriors but there is no information revealed about the interiors by the automaker. Peugeot is not known to many of us but it is one of the oldest automotive manufacturers in the world. The new vehicle will be a replacement for the present generation Peugeot 107 hatch. The design language will be similar to the latest releases from Peugeot which garnered a positive response.
The front headlights look exactly like the chopped version of the ones used on the 308 hatch. The new 108 will be available with both three and five door body styles. The new car is loaded with a 7-inch touchscreen infotainment system, cruise control with speed limiter and a wide range of options for customisation. The 108 will be available with eight colours which includes two exclusive shades namely golden copper and purple berry. The three door variants will be provided with an option of a specially treated two-tone colour combinations.
The 2014 Peugeot 108 will be offered with disc brakes at the front and drum brakes at the rear. The technical specifications are similar to the 107 hatch but the 108 has a kerb weight of 840 kgs which is less than the 107 hatch. The Peugeot 108 is expected to be powered initially by the reliable 1.0-litre engine sourced from Toyota churning out a maximum power of 68 HP as well as a 1.2-litre VTi unit churning out a maximum power of 82 HP. A turbocharged version with a sporty tuning kit will be added to the vehicle's lineup later. The new vehicle will have very low value of exhaust emissions and will feature start-stop technology which enhances fuel efficiency. Toyota will soon release the new Aygo which is based on the same platform.