All New Porsche Cayman Unveiled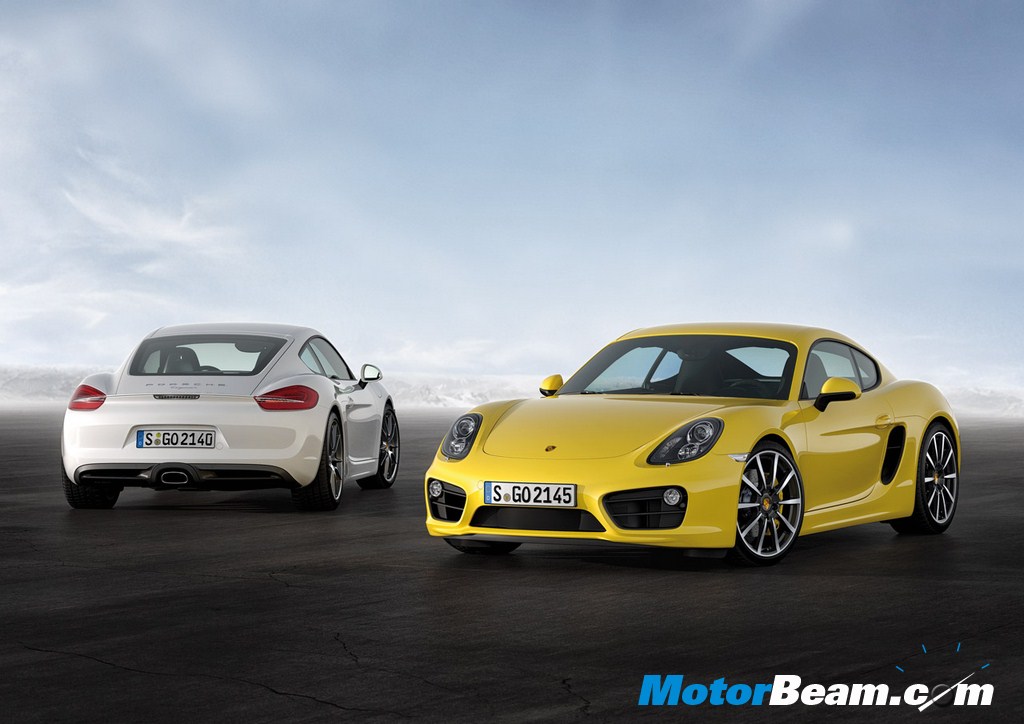 Porsche has come up with the world premiere of the new Cayman at the 2012 Los Angeles Auto Show. This is the second generation Cayman, getting introduced at the LA Convention Center before an international audience. The two-seat sport coupé has been re-engineered totally, being lighter and faster, more efficient and more powerful than its predecessor. The car will be launched in the market with two versions, Cayman and Cayman S.
The second generation Cayman boasts a longer wheelbase with wider track and larger wheels enhancing the driving dynamics of the mid-engined, real wheel drive sports car. The Porsche Cayman is powered by a 2.7-litre engine churning out 275 HP and with the Sport Chrono package, the car accelerates from a standstill to 100 km/hr in 5.1 seconds with a top speed of 264 km/hr.
The Porsche Cayman S features a 3.4-litre engine that produces 325 HP and with its PDK and the Sport Chrono package, the car sprints from 0-100 km/hr in 4.4 seconds with a top speed of 282 km/hr. Porsche confirms that the engine will deliver more power with even better fuel economy than its predecessor. The flat-six cylinder engine is mounted just in front of the rear axle, surrounded by its lightweight aluminum and steel body. The new Cayman shares its design language with the Boxter.
The Porsche Cayman was facelifted in February 2009. The standard Cayman's engine displacement was increased from 2.7-litre to 2.9-litre, giving a 20 HP increase to 265 HP, while the Cayman S gained direct injection and a 25 HP increase to 320 HP. The overall appearance of the new Cayman is more independent than before, and it is well-differentiated from the previous model. Porsche will start its deliveries from April 2013 with a starting price of $54,469 USD (Rs. 30.18 lakhs) for the Cayman, whereas the Cayman S is available from $61,945 (Rs. 34 lakhs). Porsche is expected to introduce the new Cayman in the Indian market next year.