2015 Chevrolet Cruze Caught On Test, Interiors Snapped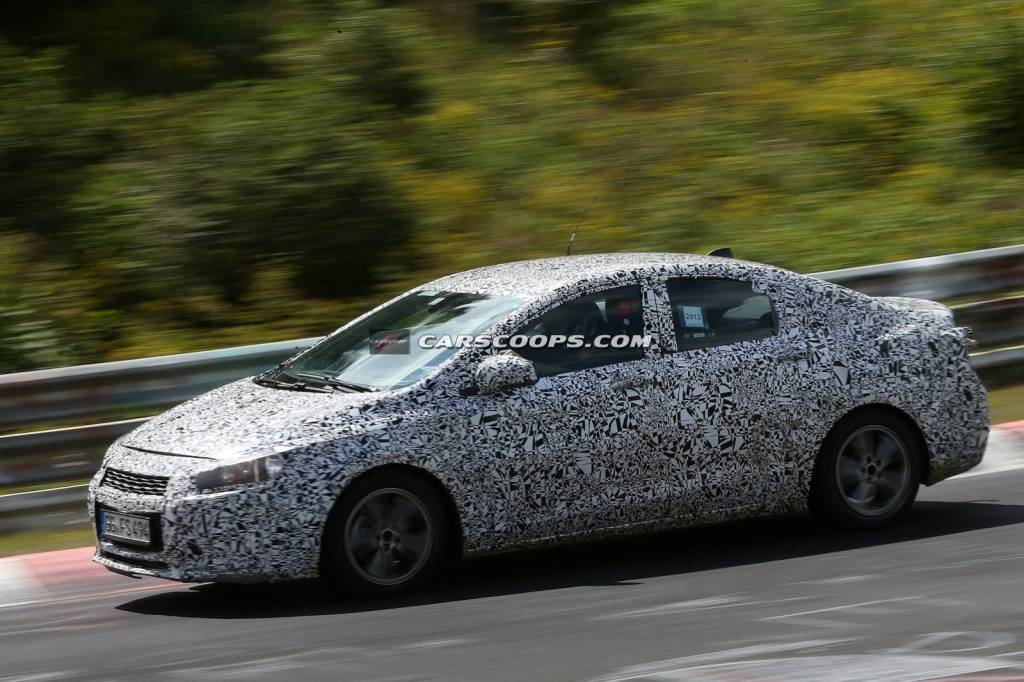 The Chevrolet Cruze is a very popular model for General Motors. The automaker sells good numbers of the Cruze worldwide, which is the replacement of the Chevrolet Optra in certain markets. In the Indian market, the Cruze was doing decent numbers till Hyundai came and spoiled GM's party with the launch of the new Elantra. Sales of the Cruze have fallen drastically and last month GM sold just 136 units in the local market while Hyundai managed to sell 358 units of the Elantra and Toyota sold 333 units of the Corolla Altis.
GM was scheduled to launch the next generation Cruze next year but the arrival of the second gen model has been pushed back to 2015. Just recently, the all new Chevrolet Cruze was spotted on test and the interiors of the vehicle were also snapped. The current Cruze looks a bit bland and GM designers intend to make the new Cruze more exciting by taking cues from the Tru 140S Concept. The second generation Cruze will be bigger in almost all areas which will definitely make it fare well against competitors who offer significantly more interior room (Skoda Octavia).
On the interior front, General Motors has redesigned the dashboard which gets leather inserts for a premium appeal. While the instrument cluster and centre console isn't all new, it does look more appealing than before. Chrome inserts are galore on the dashboard and the infotainment system gets a bigger touch screen. A plethora of buttons are visible right ahead of the 6-speed manual gearbox, they are for Eco mode, lane departure system and parking assist. The 2015 Chevrolet Cruze should hit Indian shores soon after its global launch, competing with the Hyundai Elantra, Toyota Corolla, Skoda Octavia, Volkswagen Jetta, Renault Fluence and the to be launched Honda Civic and Ford Focus.
Source – CarScoopS