2015 Honda CR-V Concept Uses 160 HP Diesel
2015 Honda CR-V meant for the European market gets a new 1.6-litre diesel engine with 160 PS of power, two transmission options and low emissions.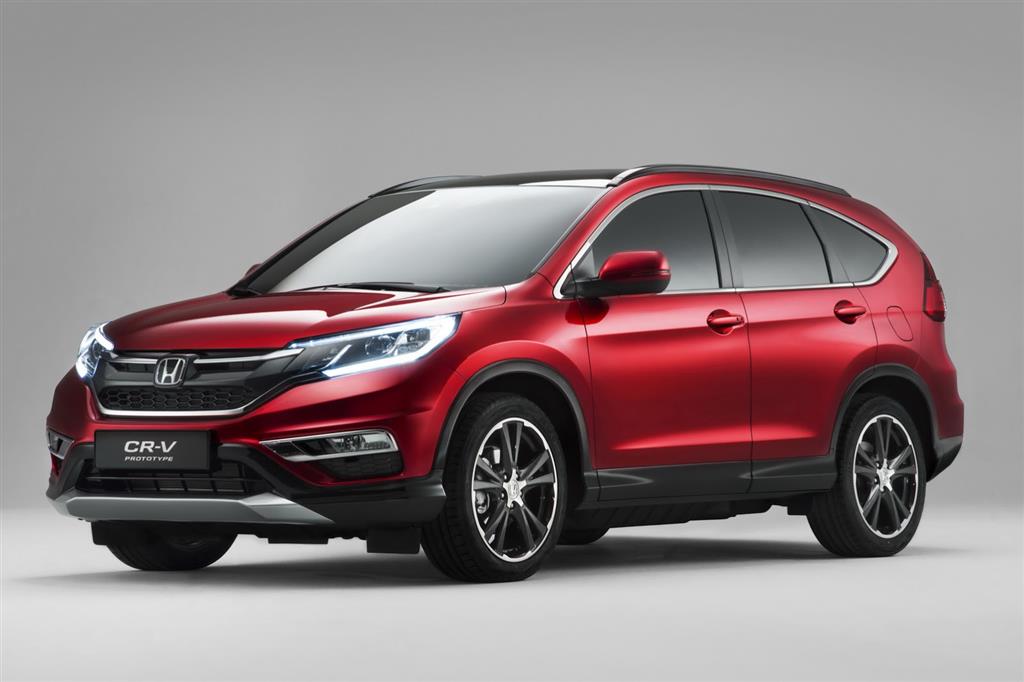 Honda has just unveiled the 2015 CR-V facelift for the US market and now the Japanese auto giant has revealed the 2015 European CR-V. The European Honda CR-V gets similar styling as compared to the US version but there are some minor and noticeable cosmetic changes like the bumper inserts, matte black trims instead of chrome, lowered suspension and a shark fin antenna. This shows that the 2015 European CR-V is actually a concept vehicle that will hit the roads next year. Compared to the current CR-V, the 2015 facelift comes with new lights, fog lamps, front grille, LEDs, new tailgate and redesigned bumpers.
The current European CR-V comes with a 2.2-litre iDTEC diesel engine producing 150 PS of power and 350 Nm of torque. This oil burner will now be replaced by a 1.6-litre iDTEC unit churning out 160 PS of power and 350 Nm of torque. The new engine will be offered with two transmission options – 6-speed manual and 9-speed automatic. When mated to the manual box, the CR-V produces CO2 emissions less than 130 gm per km while it emits 135 gm per km with the automatic tranny.
Apart from this new engine, Honda will also offer the 2.0-litre petrol engine with manual and automatic transmissions in both 2WD and 4WD. The 120 PS 1.6-litre diesel engine will also be offered in a 2WD form with CO2 emissions rated at 117 gm per km. The 2015 CR-V facelift will make it to India and it is expected that Honda might offer the 1.6-litre diesel here too. The prototype will be officially displayed at the Paris Motor Show and the launch will take place next year.