2015 Maruti DZire Is India's Most Fuel Efficient Car, Returns 26.59 km/l
The manufacturer which came with ads of 'Kitna Deti Hai' is now back with the 2015 DZire and Ciaz, both of which are the top most fuel efficient cars in the Indian car market.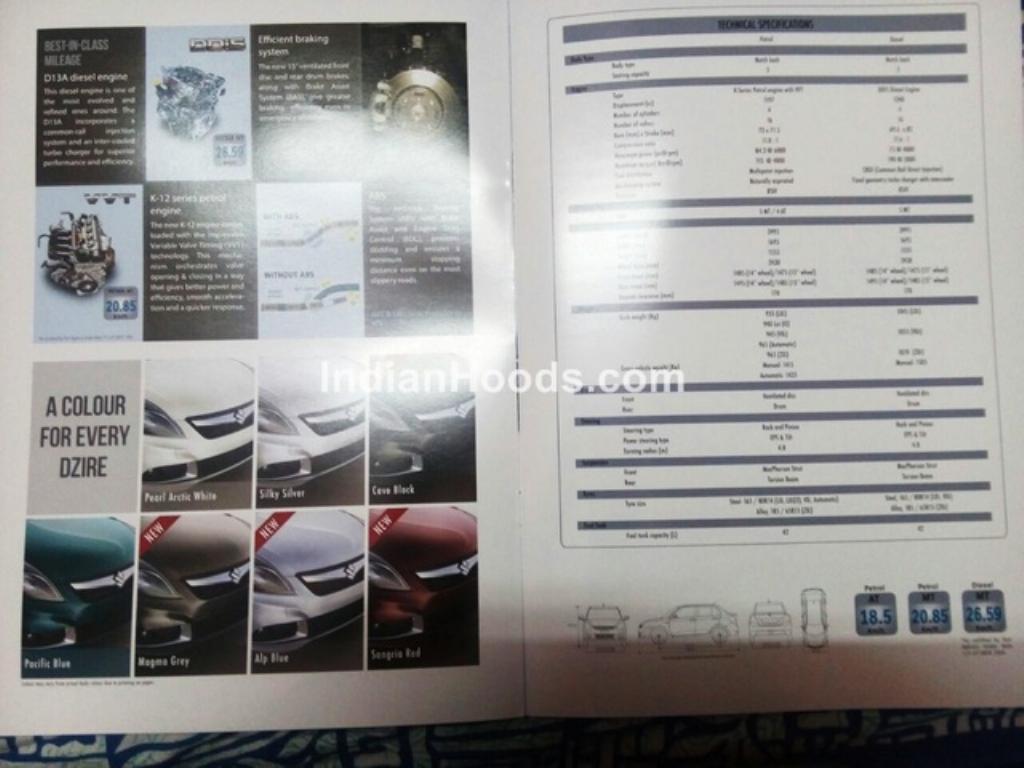 From not being on the top ten to being on the podium, Maruti Suzuki has done well to please ARAI and the 2015 DZire facelift is the most fuel efficient car in India, returning a claimed mileage of 26.59 km/l. This is of course for the diesel model that is powered by Fiat's 1.3-litre Multijet diesel engine, producing 75 PS and 190 Nm, paired to a 5-speed gearbox. The diesel powered DZire beats the Ciaz which was earlier the most frugal car in the country, having a mileage of 26.2 km/l. The C-segment sedan too draws power from the same Italian engine.
Meanwhile, the mileage of the petrol models has increased too, the DZire manual returning 20.85 km/l while the DZire with the 4-speed automatic is rated at 18.5 km/l by the extremely light-weight testers at ARAI as real humans haven't managed to come even close to their mileage figures. All ARAI figures are ridiculously stupid and make no sense in the real world. We have tested the Honda City diesel (26 km/l), Ford Fiesta diesel (25.1 km/l), Maruti Swift diesel and a ton of cars for fuel efficiency in the recent past (over a long term) and none have come close to the claimed figures. There is a difference of at least 30%.
As to why ARAI is misleading customers is still not known but it is really sad because the organisation is a government entity. At least some terms of fuel efficiency tests by ARAI should be mentioned like – "mileage tested on a dyno mill with zero wind resistance" or "mileage tested after switching off car and pushing it off a cliff slope". The other important question is, how has Maruti increased mileage of the diesel DZire by 3.19 km/l (23.4 km/l on the old model), petrol manual by 1.75 km/l (19.1 km/l on the old car) and petrol automatic by 1.1 km/l (previously 17.4 km/l), without making major changes.
Brochure Picture Source – IndianHoods.com