2015 Suzuki TU250X Is A Retro Styled 250cc Bike For USA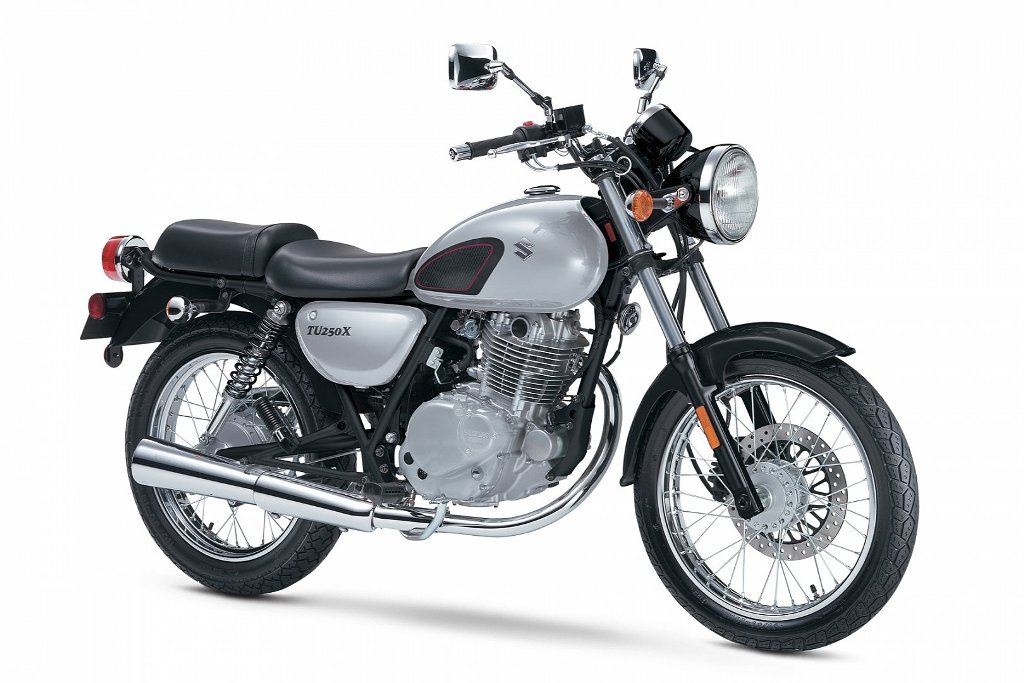 For those who appreciate the classic looks of the yesteryear's motorcycles but want the practicality and tech of the motorcycles from today, Suzuki has put together a special package for you called the TU250X that blends the classic retro lines with a modern engine and the corresponding components, making it the perfect naked bike for today. Launched in 2009, the Suzuki TU250X is sold in the American market, where it was discontinued last year and is now making a re-appearance as a 2015 model with certain upgrades.
The Suzuki TU250X gets retro bike styling. The round headlight coupled with chrome-plated spoke wheels, swept back chrome exhaust, polished crank case and dual old-school style seating infuse the timeless retro feature into the design of the bike. Positioned for the entry level riders, the seat height at just 30.3 inches can accommodate anyone and everyone. The TU250X uses a tubular steel frame which helps keep the bike's weight at 147 kgs.
The 2015 Suzuki TU250X is powered by a 249cc air-cooled, OHC, single-cylinder engine that has been tuned to offer fast throttle response and plenty of low end torque and is expected to produce around 18.8 HP at 7500 RPM (official specs have not been revealed). Giving a modern take to the engine is the Suzuki Dual Throttle Valve fuel-injection system and digital ignition. Power is transferred to the rear wheels via a 5-speed transmission.
Stopping power comes from single disc brake with two-piston calipers at the front and a drum brake setup at the rear. Suspension duties comprise of a telescopic front fork and twin shock absorbers at the rear. With a fuel tank capacity of 12 litres, the TU250X promises less stops at the petrol station, while the exhaust system uses a catalytic converter to keep emissions low.
Sales of the Suzuki TU250X will commence next month onward in the US with the model available in most states except California (as it does not apply with the stringent emission norms). The TU250X is available in two colour options namely metallic silver and glass black style and has been priced at $4399 (Rs. 2.57 lakhs). While the bike is not for India, we would like to know if you would like to see such a package from Suzuki that brings back retro designs with a modern touch.