What To Expect From Yamaha R15 Version 3?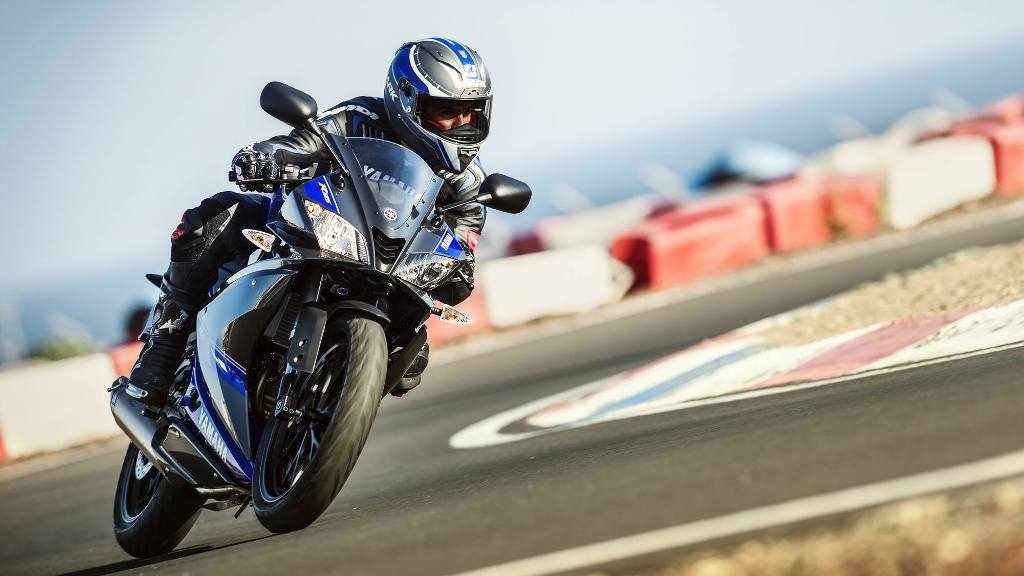 Yamaha will be launching the R15 Version 3.0 later this year and considering the R15 is almost perfect in what it offers currently, what can we expect in the next update to Yamaha's flagship bike in India? A close look at the Yamaha R125 (pictured here) reveals as to what can be expected from the 2015 Yamaha R15. In fact the R125 has often pointed to where the R15 will head, case in point being the R15 Version 2.0 which like the R125 draws heavy styling inspiration at the rear from the R6. Yamaha recently gave the R125 a major update and we expect most of the changes to feature on the new R15 as well.
On the styling front, one can expect minor changes to the design of the Yamaha R15 V3 as the bike is already a massive head turner. Yamaha might re-design the front headlights with a central air intake for a sportier appearance. The fairing is also expected to get minor revisions while at the rear one can expect a new tail lamp unit. The pegs should also get improvements. The old R125 and the current R15 have very similar instrument clusters. However the console is now very boring to look at and we expect Yamaha to offer the same all digital unit which the R125 got recently. This cluster alone can increase the demand of the R15 as it looks so unique and attractive with a vertically shaped digital tachometer, heck it even welcomes you with a HELLO.
What Yamaha will also do is bump up the power of the R15, we expect the Version 3.0 to produce at least 19 BHP of power which will improve performance significantly, helping the company rub shoulders against the Pulsar SS200 and new Karizma ZMR. The handling of the R15 is just mind boggling but the Version 3 will be even better to corner as the company will give it upside-down forks (KYB make). New colours will naturally be offered while a price hike of Rs. 15,000/- will put the on-road price of the Yamaha R15 Version 3 close to Rs. 1.50 lakhs. What changes do you want in the R15 V3?