2016 BMW 7-Series Leaked Completely, Looks Boring But Sharper
The 2016 BMW 7-Series doesn't look as promising in the leaked pictures but just like all other cars from the i8 maker, this one too will be the best car to drive in its class.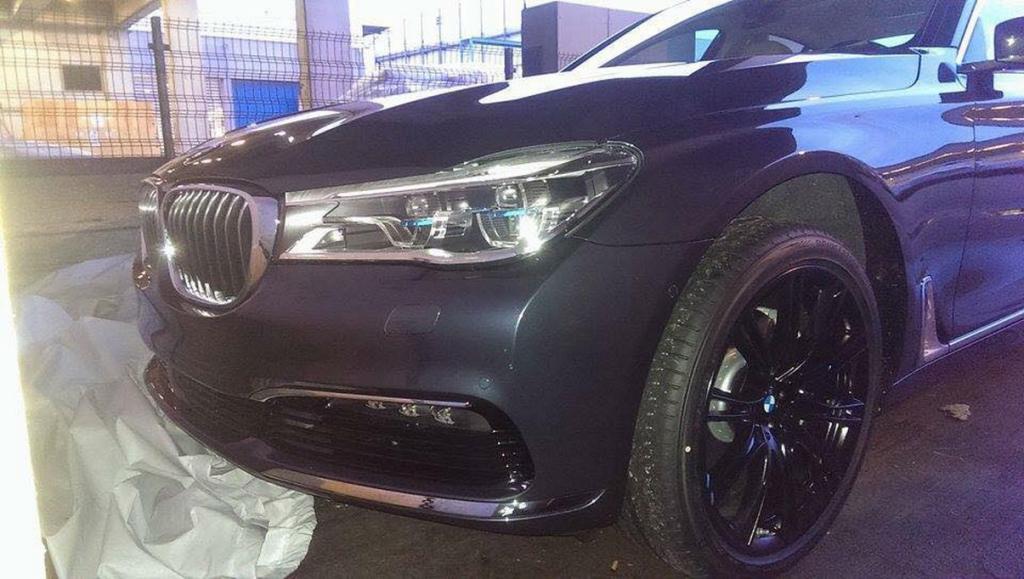 The sixth generation BMW 7-Series has leaked completely, revealing the design of the Bavarian automaker's flagship sedan. To debut as a 2016 model later this year, the all new 7-Series (codenamed G11 for the regular model and G12 for the LWB) definitely looks sharper than the F01/F02 model it will replace. Some styling cues come from the Vision Future Luxury Concept which was showcased at the 2014 Beijing Motor Show. Still, this isn't a car one would term as gorgeous by any stretch of the imagination and somehow the elegance is missing which is expected from a luxury limo like the 7-Series.
The front does look a bit like the 3GT, in the way the headlight merges with the kidney grille but that's something all new BMWs are sporting like the new 3-Series. The design is an evolution as even with all badges removed, one can identify this as a 7-Series only, no mistaking that for sure. The spotted vehicle is a 730d and has BMW's laser light headlamps which are likely to be optional, they made their debut in the electric i8 supercar.
The interiors of the 2016 7-Series are in familiar BMW territory which is a bit disappointing as the new Mercedes S-Class has taken the game forward several notches when it comes to interior design and luxury. A large infotainment screen takes centre stage on the dashboard and equipment levels are going to be much higher for sure.
Powering the new BMW 7-Series will be the same set of engines as the outgoing model which will be further refined for added performance, reduced consumption and lower emissions. Crucially though, the new 35up scalable platform lends the new BMW 7-Series a weight saving of 200 kgs. The rear-wheel drive vehicle will be offered in 4-cylinder, straight-six, V8 and V12 engine options, paired to either a 6-speed manual or an 8-speed automatic gearbox. There will also be a plug-in hybrid variant.
The BMW 7-Series will continue to fight it out with the Audi A8, Jaguar XJ and the segment leading S-Class. Compared to its rivals, the 7-Series offers quite a lot of fun behind the wheel but ironically BMW won't produce an M variant while its fellow country rival from Stuttgart offers the S63 and S65 AMG versions of what is touted to be the best car in the world.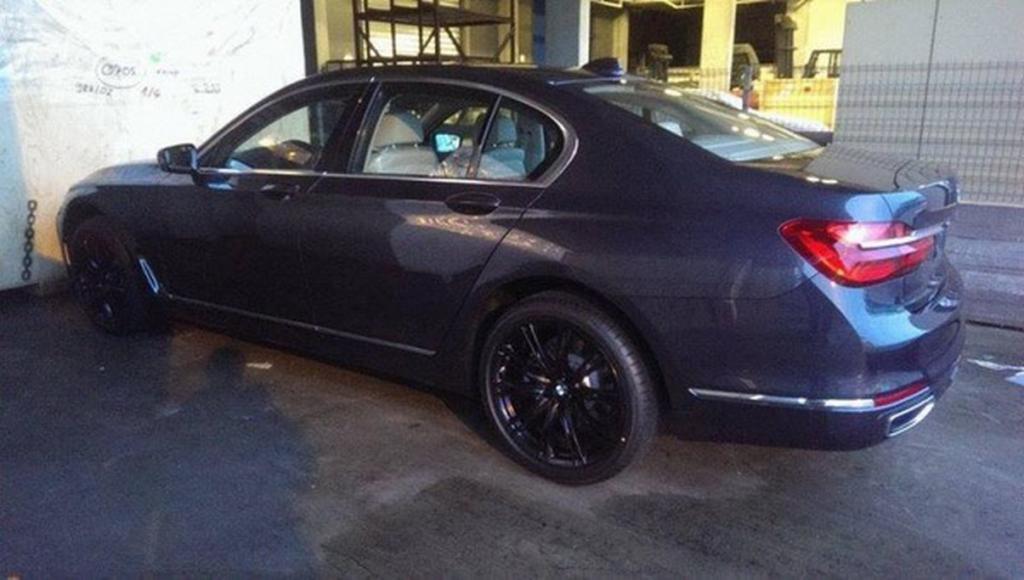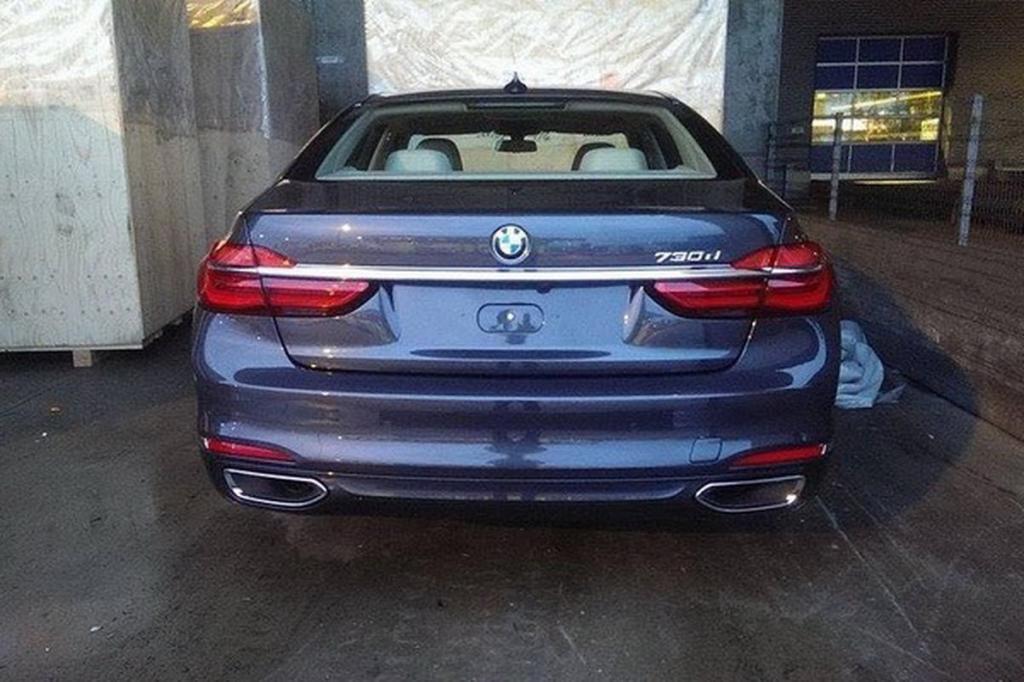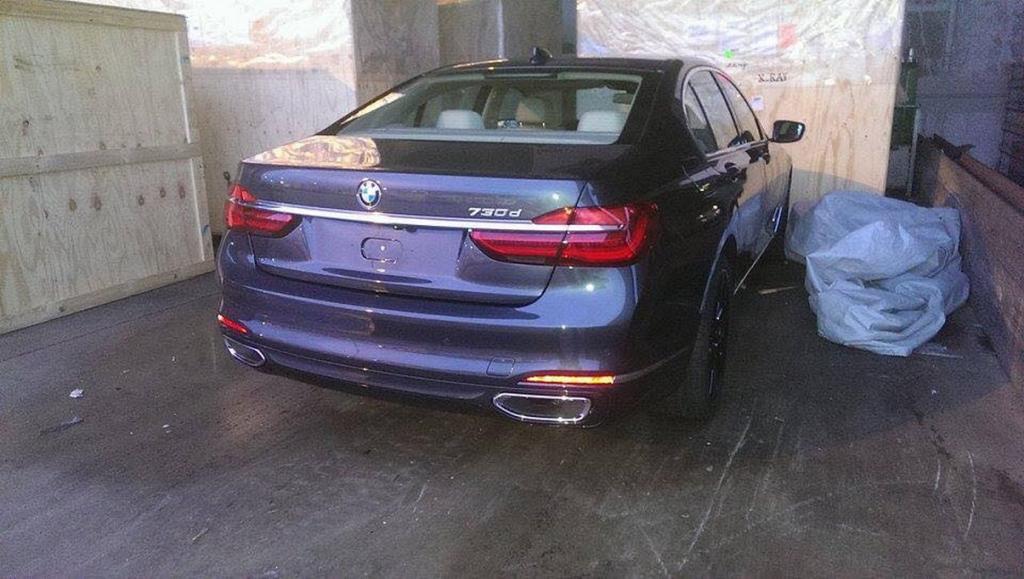 Pictures Source – Autobuzz on facebook