2016 Suzuki Access 125 Unveiled At 2016 Auto Expo [Live]
Suzuki unveiled a facelift for the Access 125 at the 2016 Auto Expo. The scooter gets a complete new body and along with the SEP technology.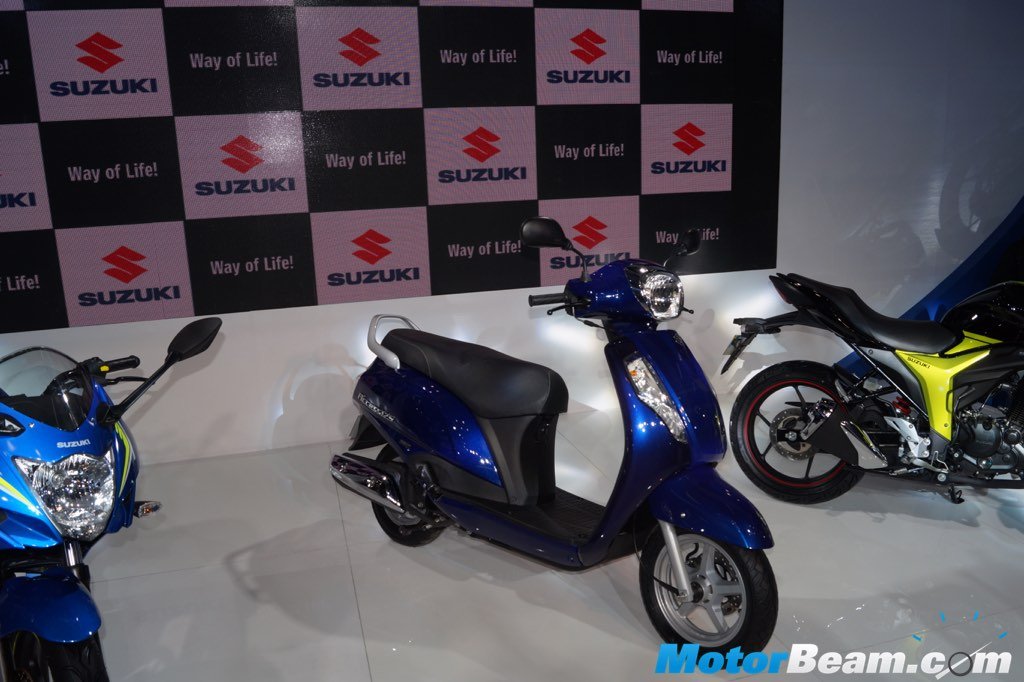 The Suzuki Access 125 is the only scooter in India that stood tall against the all-time leader Honda Activa. However, it looks dated in front of new variants of the Activa. To get around this, Suzuki has unveiled the new Access 125 at the Auto Expo. The scooter gets an all-new body and a lighter frame that will help in better handling and increased fuel efficiency along with a bigger 12-inch front wheel.
The 2016 Suzuki Access 125 looks a bit like the recently launched Yamaha Fascino with the retro design and extensive use of chrome finishes around the scooter like the headlamp cover and the guard on the exhaust. Mechanically, the suspension is tuned to provide a better ride quality and the 124cc engine is now equipped with the Suzuki Eco Performance (SEP) technology which improves fuel efficiency by 20%. The new scooter comes with other features such as the service indicator, one-push start button and the push type shuttered key.
Suzuki Access 125
– The scooter is powered by a 124cc engine
– Comes equipped with Suzuki Eco Performance tech
– Gets features lie service indicator, push start button and shuttered key