2018 Honda Civic Showcased At Auto Expo
The 2018 Honda Civic has been unveiled at the ongoing Auto Expo, facelifted version to launch here in 2019.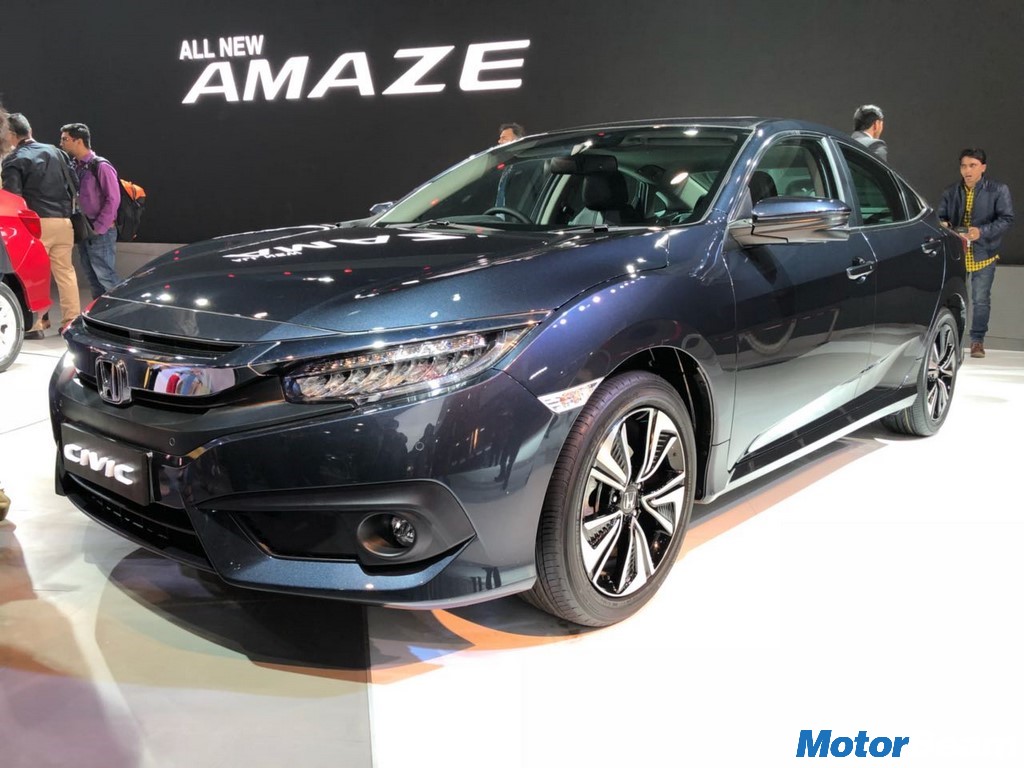 Alongside the new Amaze and the CR-V, Honda has also showcased at the 2018 Civic sedan here at the Auto Expo in Delhi. Civic is one of those cars that India has been waiting for a long time. However, India will not get the model you see here, it is the facelifted version that will be launched here in 2019. While that is a little more wait for you Civic fans out there, the wait will be justified. How? Read on.
The facelifted Civic is yet to make its public appearance and will definitely be a more promising product than the one pictured here. Honda confirms that the India-spec Civic will finally be powered by a diesel motor. Yes! Indians love diesel-powered cars and Civic finally will get one under its hood. The engine in question here is the 1.6-litre oil-burner with Honda's 'Earth Dreams' technology. The powertrain outputs 120 HP. Apart from the diesel, the sedan will also come powered by a 1.8-litre naturally-aspirated i-VTEC petrol motor that is likely to produce 140 HP of power. Transmission options for the petrol will include manual as well as an automatic gearbox.
Design-wise the Civic retains its low-slung stance and looks very much a Honda. The front fascia might remind you of the City and the Accord to some extent all thanks to the LED headlights and the large chrome grille. Design highlight of the Civic has to be the sloping roofline which makes it look more like a notchback than a sedan. Overall, in terms of outright looks and design, the Civic is definitely a head-turner.
The interiors are pretty modest in the tenth generation Civic and don't quite complement the car's racy exterior theme. However, the fact that the company will be bringing in the facelifted model is a sigh of relief and going by the trend, Honda could bring in a larger touchscreen infotainment system and spruce up the cabin a bit to make it look more attractive. The Japanese carmaker should realize what is at stake with the Civic.
2018 Honda Civic
– Tenth generation Honda Civic unveiled at the Auto Expo
– Indian market will get the facelifted tenth generation Civic in 2019
– For the 1st time, Civic will be powered by a diesel engine