2019 Maruti Ertiga Launched, Priced From Rs. 7.44 Lakhs
The new Ertiga comes in a bigger and better form than its predecessor.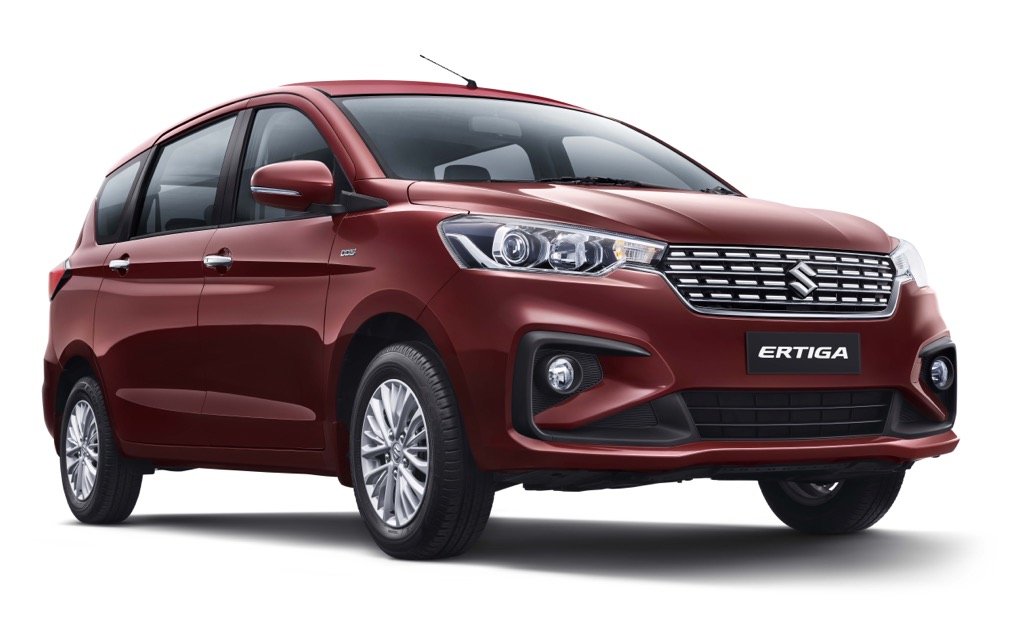 The Maruti Ertiga has been launched in India today, priced from Rs. 7.44 lakhs (ex-showroom). The new Ertiga will replace the older model which has been on Indian roads since 2012. The vehicle will be exclusively retailed at Maruti's ARENA dealerships.
The Maruti Suzuki Ertiga is available in both petrol and diesel engine variants. While the diesel engine will be the same 1.3-litre engine that was used in the previous model, the petrol variant will have its 1.4-litre engine replaced with a new 1.5-litre engine. Both engines are paired with Maruti's Smart Hybrid Vehicle System technology, which will improve the fuel efficiency of both variants significantly.
The petrol variant features a dual-battery setup and the diesel model will continue with the same single-battery setup like its predecessor. The lead-acid battery is given to power the vehicle and the idle start-stop technology and the secondary lithium-ion battery will help with torque assist.
The 1.5-litre engine can generate 103 BHP of maximum power and a peak torque of 138 Nm. The petrol model is offered in both manual and automatic transmission. The diesel model will be available only with the 5-speed gearbox.
The car is also built on the new Heartect platform, which makes the new Ertiga significantly lighter by about 20 kgs and also more rigid and safe. It also improves the fuel efficiency significantly. The petrol variant will now give a mileage of 19.34 km/l and 18.69 km/l for manual and automatic transmissions, respectively, as compared to the older model's mileage of 17.50 km/l for the manual and 17.03 km/l for the automatic.
The new Ertiga is bigger than its predecessor, both in terms of size (130 mm in length, 40 mm in width, 5 mm in height) and wheelbase. The rear seats of the MPV will be more spacious compared to the older model. The latest Ertiga also houses a completely new infotainment system which has connectivity with both Android Auto and Apple CarPlay.
The MPV will run on 15-inch wheels. The MPV also gets LED daytime running lights and LED projector headlamps. Additional features include a new grille with chrome inserts and a dual-tone front bumper with triangular fog lamp pods.
Maruti has currently made the Ertiga available for customers in five colours. These colours are the standard grey, blue, white, silver and a new pearl metallic auburn red, which was featured in the teaser videos.
2019 Maruti Ertiga Price
* LXi Petrol MT – Rs. 7.44 lakhs
* VXi Petrol MT – Rs. 8.16 lakhs
* ZXi Petrol MT – Rs. 8.99 lakhs
* ZXi+ Petrol MT – Rs. 9.50 lakhs
* VXi Petrol AT – Rs. 9.18 lakhs
* ZXi Petrol AT – Rs. 9.95 lakhs
* LDi Diesel MT – Rs. 8.84 lakhs
* VDi Diesel MT – Rs. 9.56 lakhs
* ZDi Diesel MT – Rs. 10.39 lakhs
* ZDi+ Diesel MT – Rs. 10.90 lakhs
(all prices ex-showroom)