2019 Porsche 911 Test Drive Review – Best Sportscar?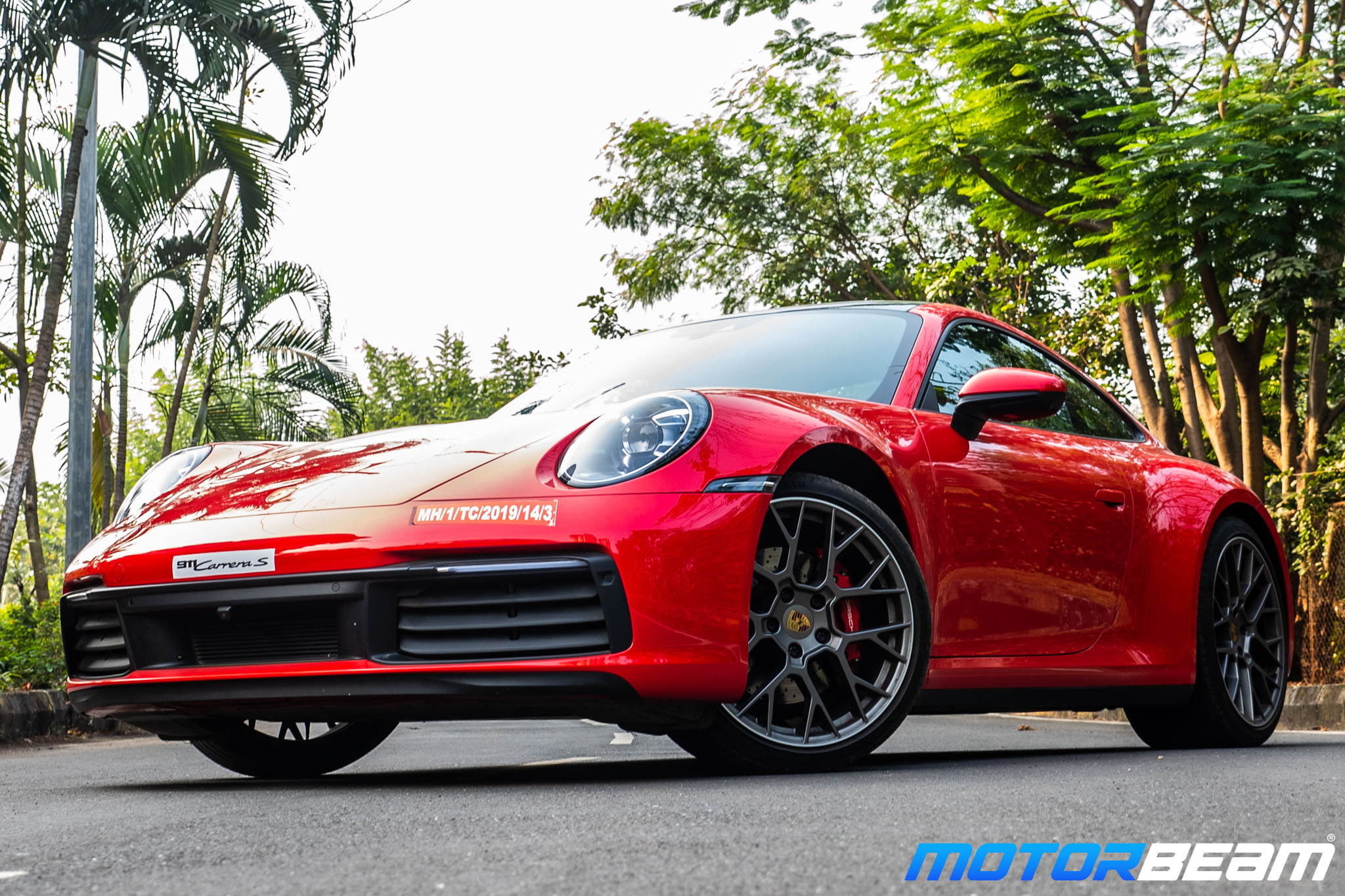 2019 Porsche 911 Review
Car Tested: 2019 Porsche 911 Carrera S; Road Test No. 1156; Test Location: Mumbai
Price OTR Mumbai: Rs. 2,03,45,020/-
The 2019 911 continues the legacy of the iconic rear-engine Porsche with a high-quality cabin & superb driving dynamics
In the automotive world, the Porsche 911 is placed on a high pedestal. For over 55 years, the 911 has proved to be a definitive sports car, celebrated by critics and adored by petrol heads. The distinct shape, crisp handling, and glorious performance has made it one of the most recognisable cars in the world. In its latest iteration, the 911 aims to carry forward all the attributes of the predecessors and promises to be more usable, more efficient and more comfortable than before. How have the changes come about? Let us hit the road and find out.
Motor Quest: Porsche first used the name '911'- both as a name and as a codename for their rear-engine sports car in 1963. Although the codenames have changed over the generations, Porsche has sold it as the 911 since then. The iconic shape has stayed more or less intact all these years with Porsche successfully managing to freshen the styling without disturbing the silhouette. The 911 has set high standards in performance and dynamics and remains one of the most acclaimed cars in the market today.
Exteriors – The Porsche 911 is a looker! It has the typical sports car outline with a long front, compact cabin and tapering roofline. Like always, Porsche has updated the design keeping the original look. The changes are minimal and all they intend to do, is to make the car more with the times. The front features more rounded headlights, a sharper bumper and aggressive air ducts. The indicator lights are now sleeker and the headlights get the signature 'four-dot' for the LEDs.
Porsche has refined & fine-tuned the design of the iconic 911 very minutely
From the rear, the 911 looks pretty. The design feels clean, thanks to the deployable door handles that sit flush with the body when not in use. The wheels, with their sharp design, make a statement of their own. But it is, perhaps, from the rear that the 911 looks the best. For one, the changes here are most extensive and elements like the continuous band of tail lights along with quad exhausts look ace. And how we love that very race-car like stop lamp! The 911 is guaranteed to turn many heads.