2020 BMW 7-Series Facelift Revealed, Gets HUGE Grille!
BMW has unveiled the facelifted version of the current generation 7-Series and it comes with very bold styling.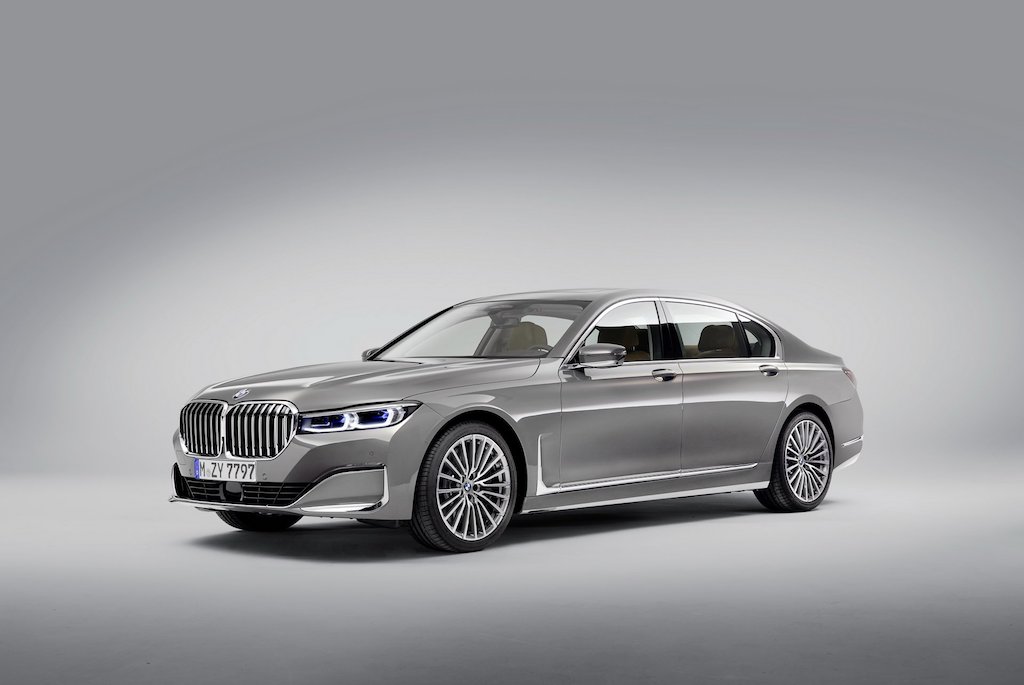 BMW has lifted the covers off the updated 7-Series and first impressions are mixed and it is that huge grille which is drawing a lot of attention. The grille is 40% bigger than the existing model and the front end of it is 50 mm taller!
In contrast, the luxury sedan gets sleeker LED headlights which look super cool. The rear gets LED lights which are 35 mm slimmer, along with lots of chrome on the body line. In global markets, BMW will offer 2 wheelbase options (standard and long) but the Indian market is likely to get the long wheelbase only. The 2020 7-Series is 22 mm longer than the outgoing car.
The luxurious cabin of the BMW 7-Series is stated to be quieter than before thanks to better refinement on certain body panels like the B-pillars and wheel arches along with the usage of thicker glass for the windows.
On the technology front, the 2020 BMW 7-Series gets a 12.3 inch redesigned instrument cluster and a 10.3 inch touchscreen infotainment system with the latest OS 7.0 and Intelligent Personal Assistant. At the rear, you get a pair of 10-inch full-HD Bluray touchscreens.
The 2020 BMW 7-Series gets a variety of engine options. The 730Ld gets a 3.0-litre, inline-6, single-turbo, diesel motor producing 265 PS and 620 Nm. The 740Ld gets a twin-turbo version of the same engine churning out 320 PS and 680 Nm. The 750Ld gets a triple-turbo variant of the same 3.0-litre powerplant belting out 400 PS and 760 Nm. In India, we're expecting only the 730Ld and maybe, just maybe, the 740Ld.
Now that was about diesel powertrains, but talking about petrol variants, the 7-Series gets a new 4.4-litre V8 engine from the 8-Series, delivering 530 PS and 730 Nm in the 750i and 750Li xDrive variants. The sedan also gets a 745e plug-in hybrid variant which comes with a new inline-6 powertain producing a combined 394 PS and 600 Nm. The all-electric range is claimed to be 54-58 kms. The top most M760Li xDrive variant comes with a massive 6.6-litre V12 engine unleashing 585 PS and 850 Nm with 0-100 km/hr coming up in 3.8 seconds and top speed being 305 km/hr.
An adaptive suspension is standard on all variants of the 2020 BMW 7-Series and the automaker is also offering rear wheel steering as an option. The new 7-Series will be launched in India too, we're expecting it to arrive here by late 2019 or early 2020.
2020 BMW 7-Series
– Exterior changes are quite in-your-face
– Gets an option of rear wheel steering
– 6 powertrain options on offer