2020 MG ZS EV Test Drive Review – Can It Change The Game?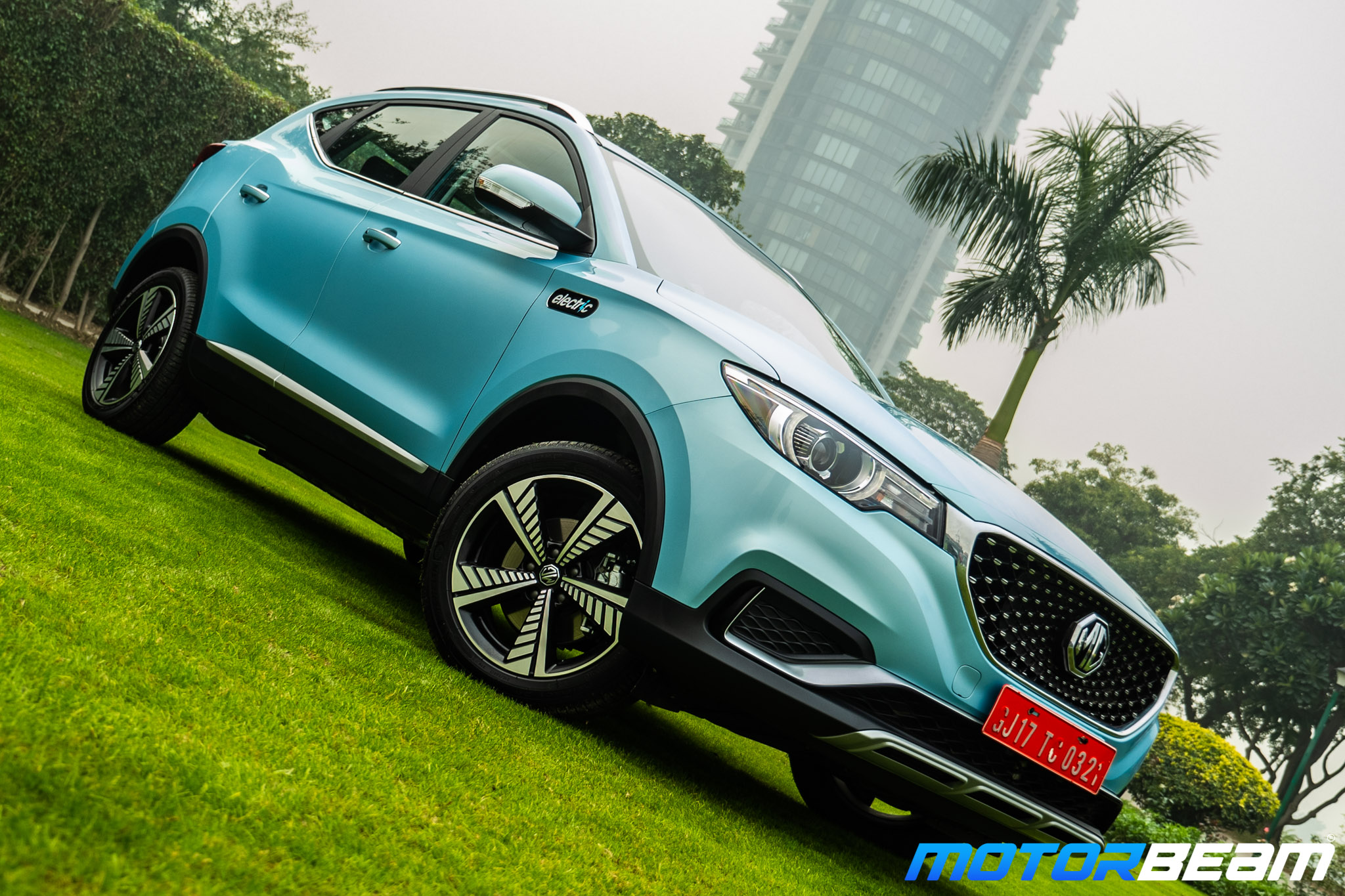 2020 MG ZS EV Review
Car Tested: 2020 MG ZS EV; Road Test No. 1156; Test Location: Delhi
Price OTR Mumbai: Rs. 26.28 – 29.8 lakhs
The MG ZS EV does come across as a promising car for people who want to ditch fossil fuels and go the electric way!
MG or Morris Garages stirred the Indian market when they launched the Hector SUV. The car had everything the Indians looked for in a large SUV – it had space, practicality, efficient engines, easy-to-drive character and more importantly, it had trend-setting features like connected applications. These modern-day features instantly endeared the Hector to the Indian audience and the company has enjoyed decent success since. Now, with the electric revolution around the corner, MG is making another attempt to be in vogue. It is all set to launch the ZS SUV with an electric powertrain. The new EV is amongst the first electric SUVs to come to India and promises to take on the Hyundai Kona. Will MG have another winner on their hands? We are in smoggy Delhi to find out.
Motor Quest: MG was founded in 1930 in Oxford, England and the company soon gained popularity for small, fun two-seater sports cars. In the following years, the British brand diversifies including more products. However, the company had a rocky ride, with numerous owners and many near-bankruptcy scenarios. The company was purchased by Nanjing automobile group (which later merged into Shanghai Automotive Industry Corporation) in 2006. The ZS badge was first used by MG in 2005 for a performance sedan. In India, the company made its entry in 2019 and has enjoyed terrific success with their sole model – the Hector SUV.
Exteriors – The ZS features a conventional mid-size SUV look. It is a handsome looking car and feels very European. The front has a very Mercedes-like diamond grille and we like how the lines converge towards the bottom. The headlights are also smartly designed and feature projectors. The big MG logo hides the SUV's charging point beneath the panel.
MG has not gone crazy with the design and have instead opted for a more mainstream & conservative approach
From the side, it is a simple yet effective design. There are only two lines and the well-designed alloys look very good. The rear is fuss-free as well. We like the treatment to the tail lights and the large MG logo. Some might say the car does not look SUV enough and yes, a more pronounced stance would have been great. Another criticism could be that the ZS EV does not look too different from its fossil-fuelled counterpart. But since the later isn't coming to India, we don't think that should be a bother. MG has clearly played it safe and the design feels grown-up and invites hardly any controversy.