2022 Honda BR-V Rendered – MPV Looks Are Gone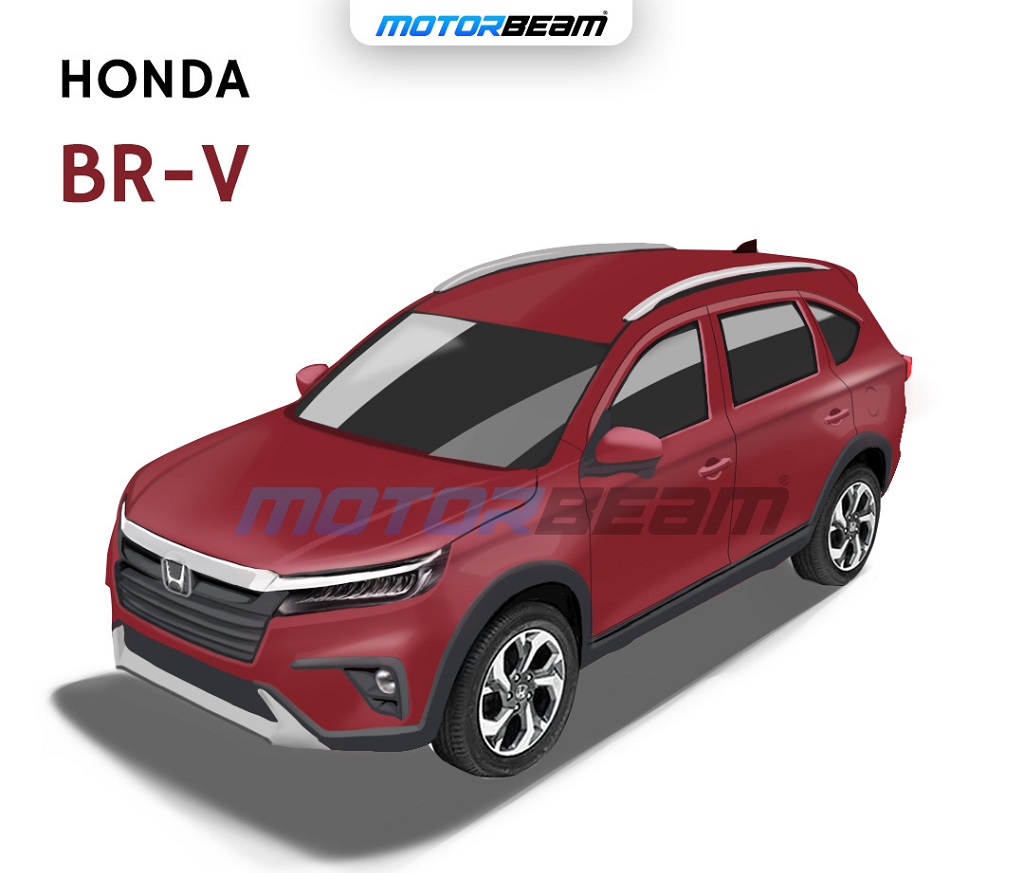 Soon after patent images of the 2022 Honda BR-V surfaced online, we have come up with a rendering of the vehicle
Here are the renderings of the new generation Honda BR-V, set for 2022 launch, based on the patent images which got leaked onto the internet recently.
Since the previous generation BR-V was on sale in India, its replacement is also expected to be introduced here and when it does, it will rival a horde of 7-seat SUVs on sale, here.
Honda has done well to ditch the MPV look of the BR-V and adopt a SUV styling, which appeals to a large section of the car buying public.
Most new Honda cars have borrowed the front end styling of the latest generation Accord and that is true with the 2022 BR-V as well.
There are slim headlights connected by a chrome bar that also forms the top part of the radiator grille which possesses numerous horizontal slats.
Also, there are a pair of fog lamps that flank the grille, while a skid plate/splitter is present at the bottom part of the bumper.
Unlike the previous model, along the sides, the new BR-V has a strong character line and a rising, but straight, waistline, giving it a contemporary look.
Of course, there are roof rails and the ORVM also has a camera integrated into it. Further, as can be seen from the 2022 Honda BR-V rendering, the car comes with plastic cladding throughout its lower portion.
A wraparound windscreen takes a large portion of the new BR-V's tail section and the tail lamps are similar to those on the current generation City. Honda has also thrown in a skid plate at the rear for good measure.
Based on the exterior styling, it is very clear that the N7X concept and the new BR-V are one and the same. As things stand, we do not have any images of the vehicle's interior, but, that should be rectified soon enough.