Honda BR-V Long Term Review – Second Report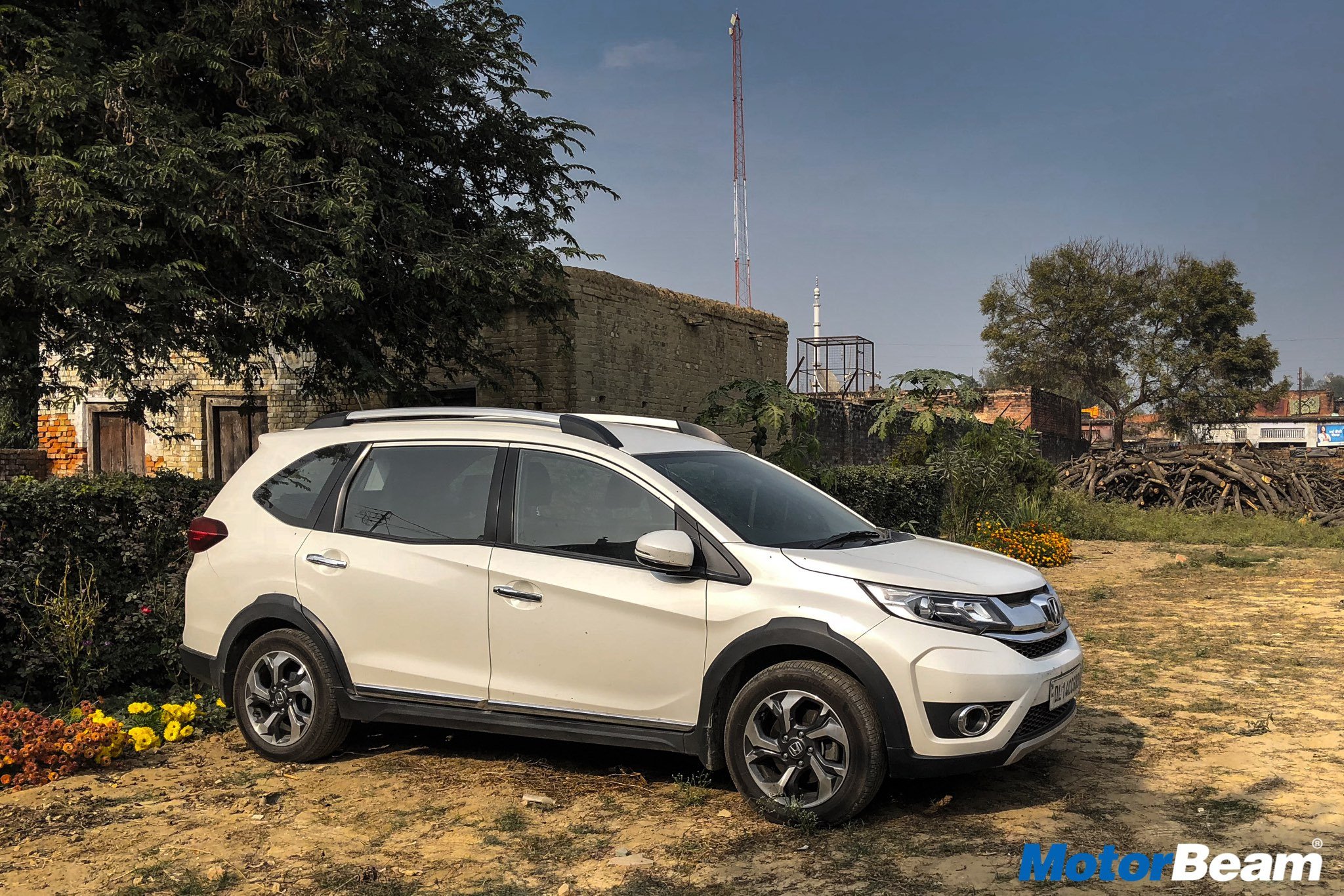 Honda BR-V Long Term Review
Long Term Test No. 132
Car Tested: Honda BR-V i-DTEC
Kms Done: 3865 kms
Test Started at: 17,472 kms
Test Concluded at: 21,337 kms
Mileage: 16.50 km/l, 19 km/l (best), 14.5 km/l (worst)
Fuel Consumed: 234.24-litres
Fuel Cost: Rs. 14,731/-
Rs. per km: Rs. 3.81/-
The BR-V is a versatile offering from Honda with a good balance of style and substance
When you think about a 7-seater car, it usually gives an impression of an MPV or a full size SUV but of late we have been testing a car that is multifaceted and offers the best of both worlds, the Honda BR-V. It is a compact SUV that offers the practicality of an MPV. I tried to find if an alternative exists in its segment but eventually figured out that there are no direct rivals of the BR-V. Yes, there are MPVs in the same price bracket but you won't like them seeing in your garage because they belong to the taxi fleet. And yes of course there are compact SUVs in this price bracket but they don't offer practical 3-row seating. So how did this unique combination fare in our long term test, we find out.
Most of us Indians have the tendency to judge a car by its styling, in some cases it is a deal-breaker if the styling is not up to their taste. Honda though, has learnt the feedback quickly with the Mobilio and immediately replaced the plain looking car with the BR-V, that additionally offers an SUV attitude with the restyled exteriors. Some of the eye catchy elements like the raised bonnet, big chunky alloys, roof rails, black cladding and unique tail lamp cluster makes its presence felt on the road and it really looks nice in the white colour. The side profile though might look a bit lengthy because of the long wheelbase and length for accommodating the third row.
The Honda BR-V's seating is highly flexible for better practicality
Speaking about the third row seat and long wheelbase, Honda has really lived up to their motto here – 'Man maximum, machine minimum.' There is surprisingly fantastic amount of cabin space for 7 adults in the BR-V to sit with comfort. The middle row is adjustable, having no dearth of headroom and legroom (which is flexible) while the third row has enough space to seat two average height adults with good comfort. Yes, we have driven it for long routes with 7 people on board along with decent space left for luggage in the boot, which is 223-litres in size. The seating is high flexible too, that adds to the practicality. The third row has 50:50 split while the second row has 60:40 and to get to the third row, you just need to pull a lever and it tumbles the second row seats without much effort.