2022 Hyundai Creta Facelift Design Sketch Revealed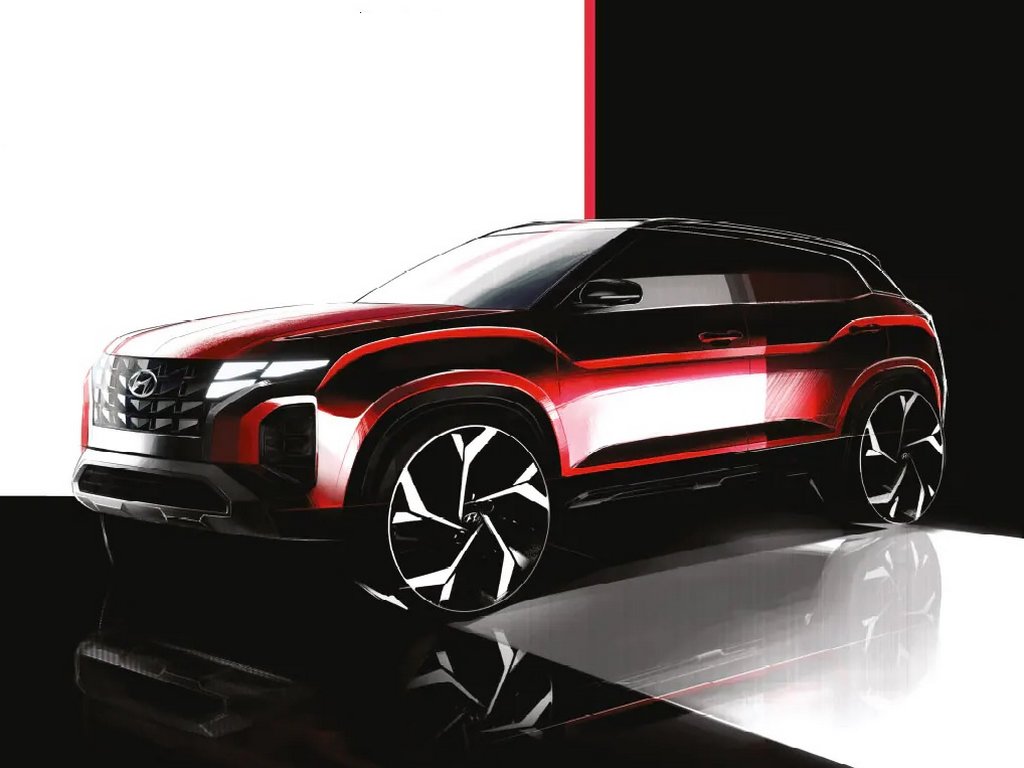 The design sketch is of the Indonesian model year 2022 Hyundai Creta
It is well-known that Hyundai will be altering the design of the 2022 Creta to make it more appealing to customers despite people buying the car by the bucketload.
In the recent past, the Korean firm had revealed facelifted versions of the compact SUV for the Russian and South American market.
However, those models were not for India, for they did not have the 'Parametric Jewel' grille. Now though, the model year 2022 Hyundai Creta design has been disclosed officially.
Admittedly, this is the model which will go on sale in Indonesia. But, it is without a doubt that the same design will be applied to the Indian version of the Creta as well.
While the core design of the body has been untouched, major changes have been made to the front fascia of the facelifted Creta.
It comes with the 'Parametric Jewel' grille with hidden DRLs, a new bumper, repositioned main lights and a front skid plate.
While the wheels of the car in the design sketch are from the current model, there is no contrasting element that runs from the C-pillars along the edge of the roof.
At the back, the bumper looks to be the same. But the boot lid has been revised. The car now has a high-mounted stop lamp and the boomerang-type tail light has been restyled too.
Inside, Hyundai will give the facelifted Creta a similar dashboard and door panels to the Alcazar. The list of equipment should remain the same if not more.
The 2022 Hyundai Creta will soon go on sale in Indonesia and will become the first car to be produced by Hyundai in the country, the firm's first factory in Southeast Asia.
In India, Hyundai is likely to introduce the Creta facelift early next year with the same powertrain options as the current model.