5 Car Features That We Take For Granted
Today our vehicles come with a whole lot of features and gizmos and then there are some of these which we use a lot and some which we don't use at all. We keep on cribbing if a manufacturer cuts down on some gimmicky stuff from a car to keep costs low but here's a list of the 5 features that come with almost every car and yet we take them for granted.
1) Power Steering – Now I am sure all of us here know what is a power steering. Most cars today come with an electric power steering but there are some cars which come with a hydraulic unit (Punto and Figo). A power steering unit consists of an actuator which powers the steering wheel mechanism and hence the driver needs to give the least amount of effort to move the steering wheel to steer around the vehicle. Today, almost all cars come with this feature, barring a few like the Tata Nano, and it has really helped us a lot in city driving and also while parking in tight spaces where more number of steering turns are required. But there's a downside too. These power steering mechanisms make the steering so effortless and light to move that it actually becomes a bit of a danger at high speeds and very few vehicles actually come with power steering mechanisms that weigh up the wheel nicely as the speed increases.
2) AC and Heater – A couple of decades back, an air conditioning system in a car was termed as a luxury feature. But today it has become an absolute necessity. With the tremendous amount of heat that we have to face, an AC is a must-have feature in all cars and it does improve our comfort levels while we drive. While we don't use the heater much in cities like Mumbai, there are other cold parts in the country and throughout the world where the heater is used much more than the AC. The car air conditioning system is made up of various parts like the condenser, compressor, cooling coil, AC gas and even a pollen filter. Nowadays, cars have started coming with rear AC vents too whereas MUVs and SUVs come with AC vents for the passengers of all the rows.
3) Power Windows – Gone are the days when we had to roll down puny little levers for rolling up or down the windows in our cars. OK well almost. Why almost? Because even today most entry level hatchbacks don't come with power windows! Manufacturers do offer this feature in the top variants but the base variants of many small cars still come with the lever to roll down the windows. Power windows have really made our life very convenient and we can just open or close the windows whenever we want with just the touch of a button. We can even control each and every window right from the driver's seat. Some companies even offer a button on the car remote so that we can open or close the windows while standing outside (most cars from the Volkswagen Group). Some new technology like auto-up and auto-down and also the anti-pinch feature has evolved here.
4) Audio System – These days people drive to office, to meet friends, to other cities and sometimes just for pleasure rides. It can be too boring to be stuck at a signal that is taking too long to turn green or a traffic jam that is moving at a snail's pace. The audio system in your car provides just the right amount of entertainment where you can listen to the constant FM radio chatter, your favourite music, get the latest cricket score and even get access to maps. Audio systems have come a long way right from the old cassette players to the current multimedia systems that have features like AUX, USB compatibility, CD and DVD readability, satellite navigation, Bluetooth system that can connect to your phone in a matter of seconds and what not. A basic audio system can be had for less then Rs. 10,000/- and if you are a true audiophile then the sky is the limit!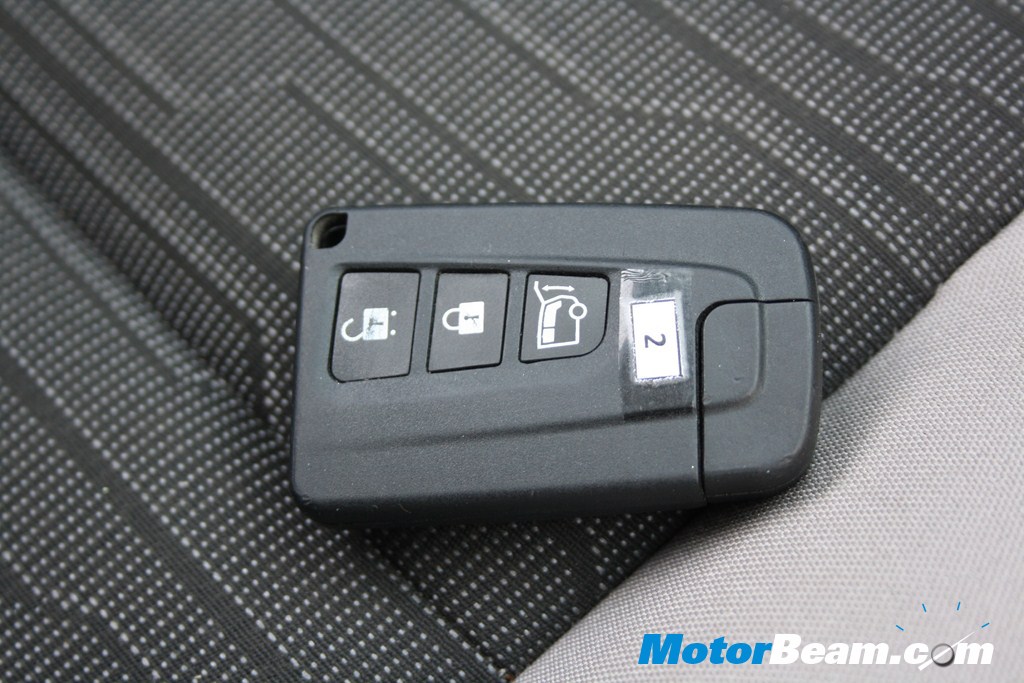 5) Central Locking – With the help of a central locking feature, you can lock or unlock all the doors together right from the driver's seat. This is a great safety feature to prevent anyone from opening your doors from outside when you have stopped at a signal or while leaving after parking your car when you don't have to lock each door separately. Central locking is also supplemented by remote locking where a simple press on the lock or unlock button on the remote can lock or unlock all the doors for you. Such features come in handy when many people are travelling in your car and if someone forgets to lock their door from the inside. Nowadays manufacturers code the the central locking system in such a way that the doors auto-lock when the car reaches a certain pre-defined amount of speed (like 7 km/hr for the Ford Figo and 20 km/hr for the Swift).
What 5 features do you think we will take for granted after 10 years? We are betting on ABS, front airbags, traction control system, climate control system, daytime running lights, steering mounted audio controls and trip computer to become common on most cars by the end of this decade.