5 Indian Performance Bikes That Desperately Need More Power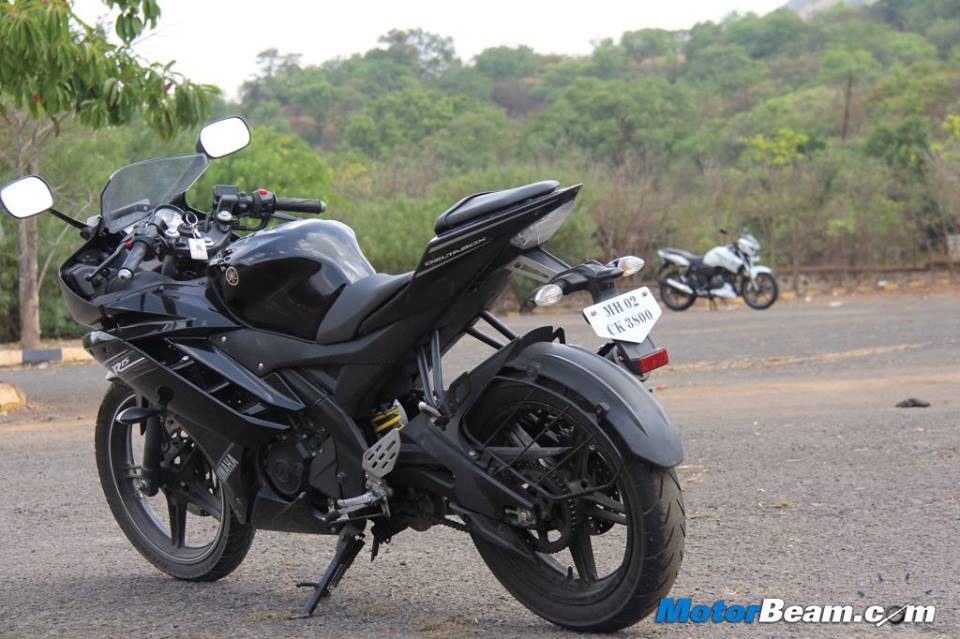 Power, power, power and more power! We always need more power. No matter if the chassis can take it or not. We will try real hard to control it if a motorcycle has more but we cannot live with less power. During testing, there were some bikes we realised needed more power because of the spectacularly done chassis and suspension combo. All of that can handle even more. Here we have a list of bikes which can easily take more power without ruining the manufacturer's pocket or our pockets.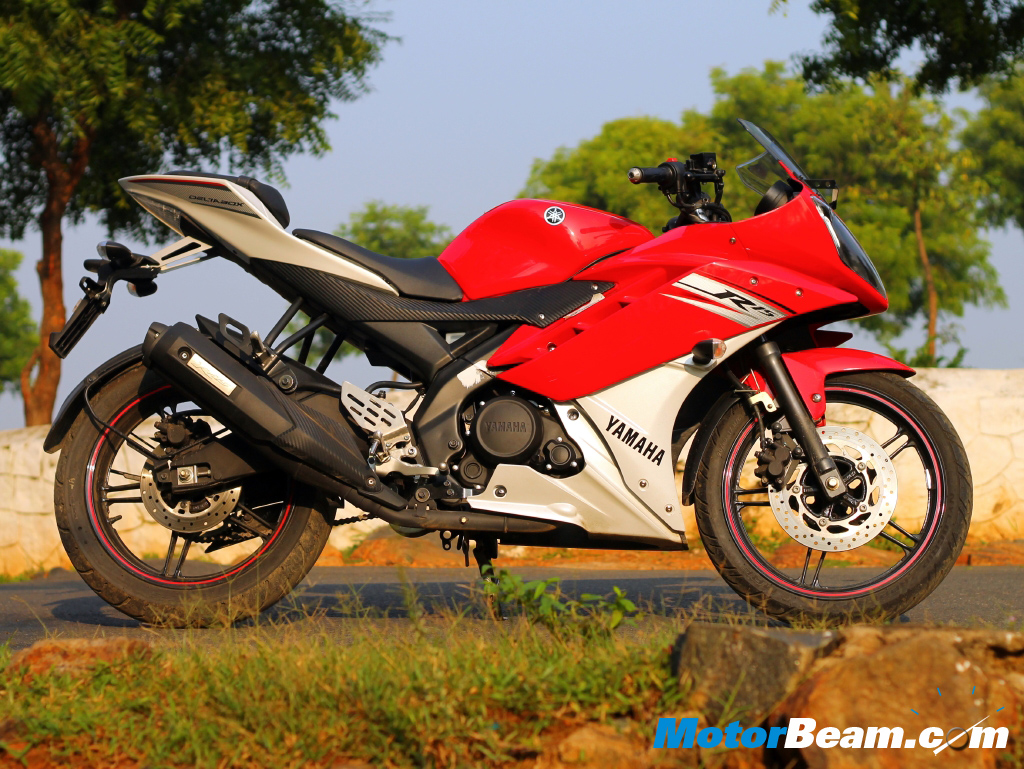 1) Yamaha R15 – Let's start with the bike which started the trend. We have said repeatedly that the R15 does not lack power doing almost 13 seconds to 100 km/hr is not crazy slow at all. However, it's the chassis that soaks up everything and does not provoke that adrenaline rush which we get from similar segment motorcycles. Let's say the Pulsar 220 or even initial acceleration of the Hero Karizma ZMR. It is as fast as these motorcycles but the 2-valve punch, short revving engine and in capable chassis makes them feel faster but the R15 allows every rider to push harder every single time. Hence the reason why it can use a lot of extra power and the chassis, as they keep saying "can take a 250cc mill" is a fact which is highly undeniable!
2) TVS Apache 180 – The Apache RTR 160 was launched and instant criticism was it lacks power. Although it was fast and the quickest in its segment, which it still pretty much is, the moaning went on. TVS was quick to reply (according to TVS' slow response time) and came up with the 180cc bored up version on the same engine which was plonked in the same chassis. The crank was lightened to give the bike an even faster revving nature (something which the 160 got in hidden updates over time).
Despite all this hustle, the Apache 180 is as fast and quick as its 17 PS rivals and the new 18 PS rival called the Honda CBR150R. Yet again people complained that the Apache 180 lacks horsepower because it lacked top speed and the chassis, which is old school double cradle, was fine tuned so nicely that it can take in 3-4 horsepower more quite easily. But and a big but is that the bike needs a long wheelbase or it would wheelie so frequently that buying milk from the shop and getting back home would result in havoc.
3) Royal Enfield Continental GT – You must think we are mad to say this. A 535cc motor producing 29 BHP and 44 Nm and the motorcycle doing 12 seconds to 100 km/hr is still slow? Yes because it is only capable of doing 100 km/hr despite all that power due to RE's traditional gearing which is stopping it from going ahead. Top speed is a measly 130 km/hr despite all that power. 25 BHP Honda CBR250R does 150 km/hr. We know that comparing RE motorcycles to anything is plain rubbish but power is the need of the day. Other cruisers also like to cruise at 100 km/hr but they are easily capable of doing so much more and that too effortlessly. RE should step up is what we think and keep the thumping alive as well.
4) Hero Impulse – We had the Hero Impulse with us for a really long time. The Impulse is a lot of fun off-road. The joy is unhinged and unexplainable to an extent. However, it falls in the category of "more power please". More power would result in an absolute hooligan and off-roading would be so much more fun. On the road, the dynamics can be termed as neutral but the lack of power is evident. Hero is keen on solving this problem by plonking the Karizma's engine into the Impulse really soon.
5) Suzuki Inazuma – After the recent price reduction of the Inazuma, it has become the best Japanese quarter-litre in the country today. However, the chassis demands a lot of power as it can handle a lot more than the current state. A 300cc 30 BHP motor would be a fantastic idea. The bike handles well but it isn't super sharp or quick. It is calm and composed all the time. Fat forks and excellently damped suspension makes for an ideal tourer already. However, with a lot more power, it would be fun to ride and can challenge some of the competition at the same time.
Which bike do you think needs more power?