Mahindra Plans Two Compact SUV Launches In 2015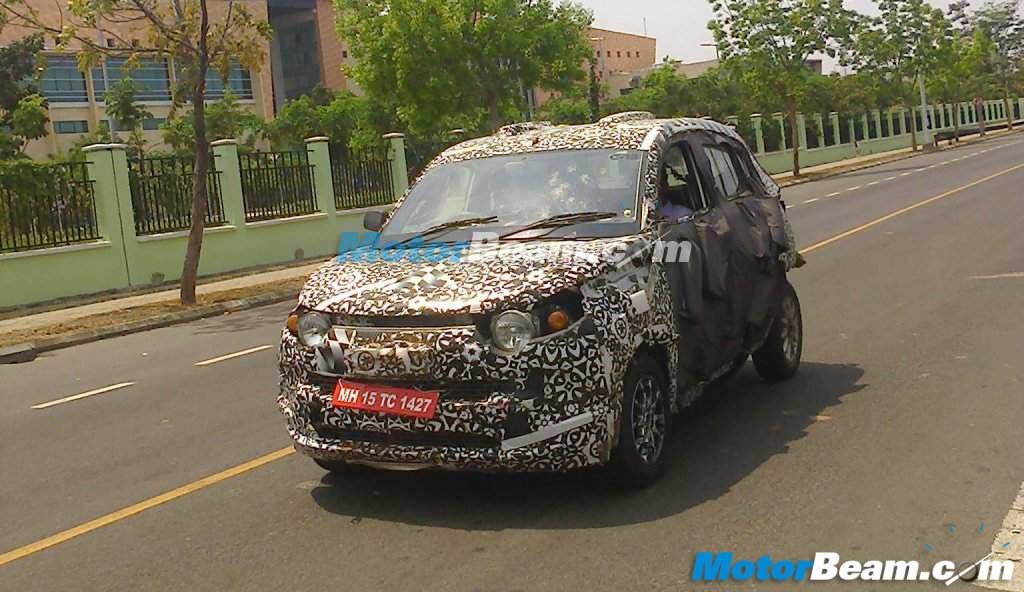 Despite being primarily a SUV and UV manufacturer, Mahindra failed to tap into the compact SUV market at the right time. The company did get a head-start with the Quanto in 2012, but the product's poor dynamics did not qualify it to rival the super success of the Renault Duster, Ford EcoSport and the likes in the segment. However, learning from its mistakes the Indian utility manufacturer will now be launching two new compact SUVs in the country next year that will give Mahindra a strong position in the segment.
Mahindra most recently accepted that the company missed the compact SUV trend, which commenced a year earlier than they originally anticipated. Nonetheless, the utility maker has two products in the pipeline tucked under the 4-metre mark that will be competing in the highly contested compact SUV segment. First up is the S101 compact SUV that is expected to be an EcoSport rival. Caught testing on a number of occasions, the S101 will carry the design and styling characteristics from the XUV500 and will be the second vehicle in Mahindra's line-up to be based on a monocoque chassis.
The S101 compact SUV is expected to be powered by the 1.5-litre diesel engine from the Quanto, while a 1.2-litre petrol motor is also being developed in collaboration with South Korean partner SsangYong and will be the first member of the new line of engines to come from the partnership. Mahindra is also expected to equip the S101 SUV with loads of goodies on the inside and the car will feature a dash-mounted gear lever to maximise cabin space.
The second compact SUV to most likely be launched is a sub 4-metre Bolero that has been caught testing frequently. Codenamed U301, the next generation Bolero would be available in a sub 4-metre as well as a full sized version. With the two different products, Mahindra will be able to target a wider market. The sub 4-metre Bolero will also borrow its powertrain from the Qaunto and will be powered by the 1.5-litre diesel engine that will comply it as a small car, helping the automaker price the vehicle more competitively.
Another possibility is of the Quanto facelift that could be launched instead of the Bolero. The company had showcased the Quanto with an AMT gearbox at the Auto Expo this year and the AMT variant was originally scheduled to be launched later this year. Mahindra's long term plan includes renewed focus on the SUV/UV segment and the automaker wants to consolidate the number one or two position in each of the sub-segments in the future. Despite doing well in the full sized SUV range with the Scorpio and XUV500, Mahindra understands that the future is with compact SUVs and will be focusing to establish itself as a key player there.