India Bike Week Chai Pakoda Ride Report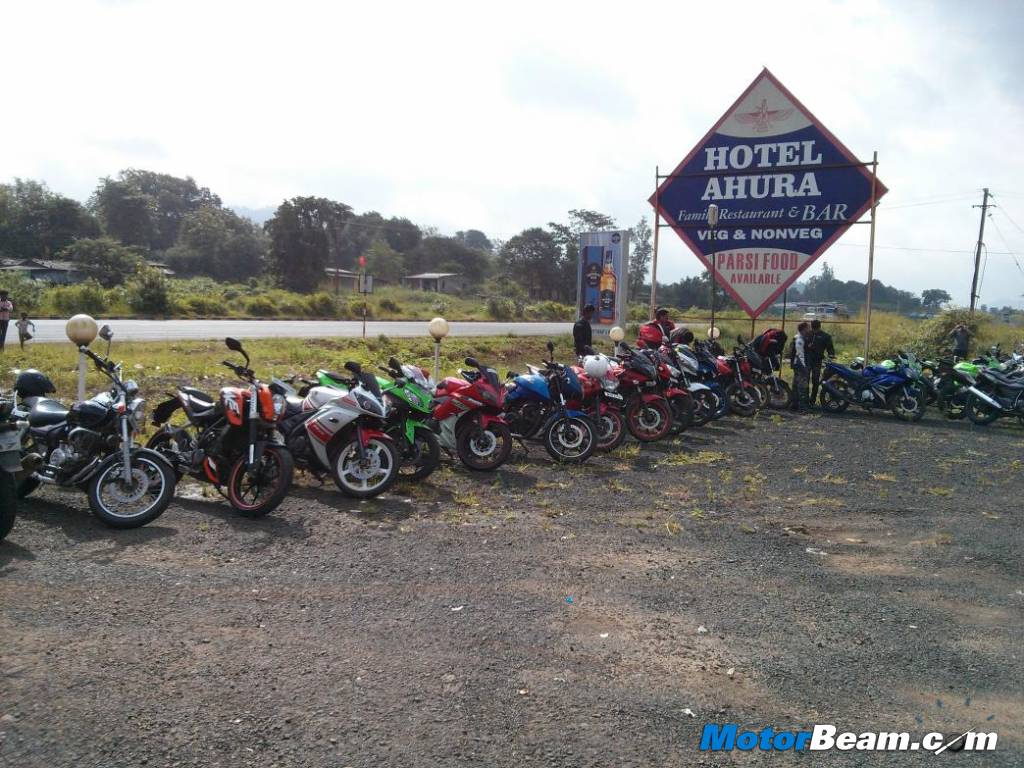 India Bike Week is no longer something that you, as an enthusiast or bike lover doesn't know about. If you are not living under the rock and following the internet, you know what IBW is. We also know that IBW did its first event in February 2013 in Goa but before that pre-event rides were carried out nationwide. These rides are known as 'Chai-Pakoda' rides in IBW speak. Basically, it is a ride opportunity for most of us. However, the most important is meeting new fellow bikers, enthusiasts and biking groups from your locality.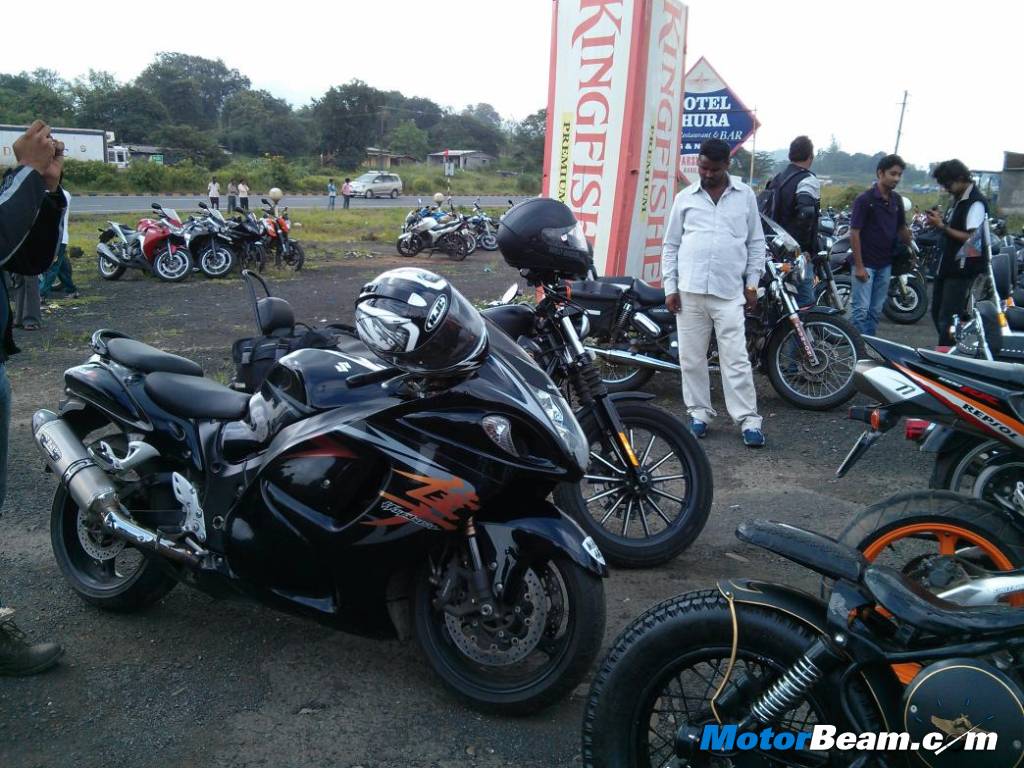 Our location was Ahura Hotel on the highway to Daman, Gujarat. However, all bikes assembled at the Fountain hotel at Godbunder Road before the ride was flagged off. Every motorcycle had their own group and had their own corner to occupy. From Yamaha 2-strokes to the thumpers and the naked wolves (Pulsars) had their corners chosen. Nevertheless, in the centre were the Harleys which most of the IBW team members own. IBW team left right on time at 7:00 AM with groups waving and cheering for them.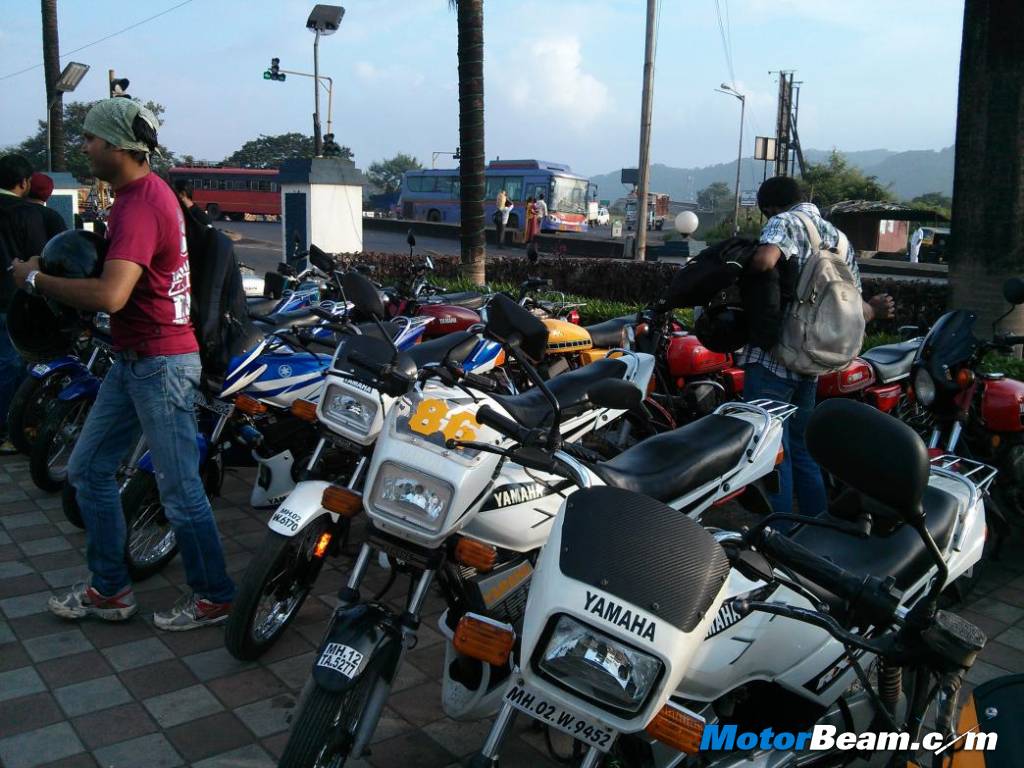 Once all bikers reached the destination the place was packed and for us the sight from 200 meters away was jaw dropping. We were the last group to reach, hence the view. Harleys, Fireblades, custom choppers parked in every corner of the parking lot felt like a multi-motorcycle showroom. Not to mention every Indian's favourite, Suzuki Hayabusas were present there too. As usual, Pulsars, Dukes, R15s, Classics and Thunderbirds dominated the crowd. However most of the motorcycles were tuned cosmetically and majority of them also had mechanical tweaks. The right place to see and hear the exhaust on every type of bike.
Once everyone settled down, everybody did what the ride is named after, had breakfast, loads of it and started chit chatting. Chit chatting reminds me of having a conversation with Guinness World Record holder Mr. Vishnu and Limca Book Record holder Pankaj. These two folks are not ordinary people. They are hardcore enthusiasts and avid bikers. Secondly, Mr. Pankaj and Mr. Vishnu have achieved something extra ordinary, getting their names in the books of history.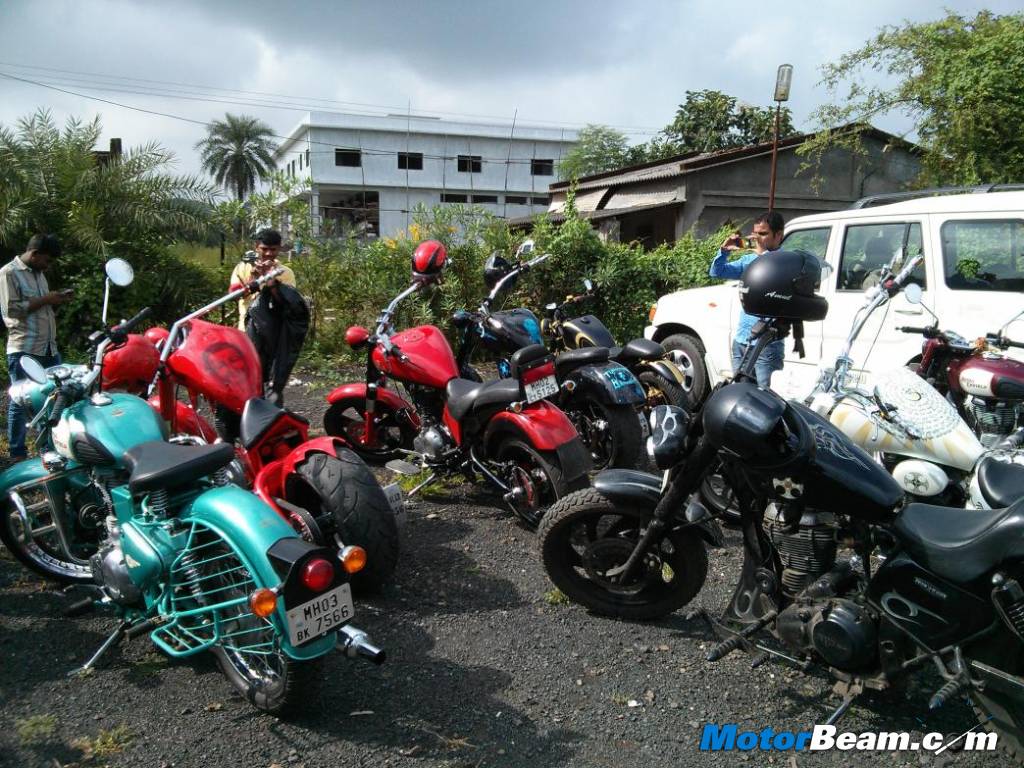 Mr. Vishnu is the man who has covered the longest journey EVER to be done in a single country by clocking 28,049 kms on his motorcycle. This entered him in Guinness World Record book and in the Limca World Record book as well. The revelation is that, our country from coast to coast is 21,000 odd kms. How did Mr. Vishnu do it? Well, simple, add in the union territories too. Total comes to 28,049 odd kms. The weapon for the mission was a Pulsar 200 NS. Speaking to Mr. Vishnu about his experience cleared many of our doubts as young people who aspire to do this feat but lack experience and are unknown about the hurdles, which our country's various states throw at us. When asked why have you done this, answer was simple, for the joy of riding, the scenery going by at speeds every single day for 2-3 consecutive months is a life changing experience.
Then there is Mr. Pankaj who has done many things including cross country-continent travelling. The feat which got him into the Limca World Record books was covering Kanyakumari to Kargil in the fastest time. The weapon of choice was the Honda CBR250R. Talking to Pankaj made our hearts pump faster like never ever before. The stories and nightmare situations he went through was like watching death and escaping it with minimal damage which is just surreal. There is one message that Pankaj and Vishnu want to pass to everybody – "Don't try to be macho and think nothing is going to happen and you can ride dangerously, you never know what's going to happen and it will happen, you need to be ready to face it and get back up. Nobody is deleting your fun but like they say "ABC" Always Be Careful". For more information on the entire ride cost and various other factors you can get in touch by contacting them on facebook and their websites.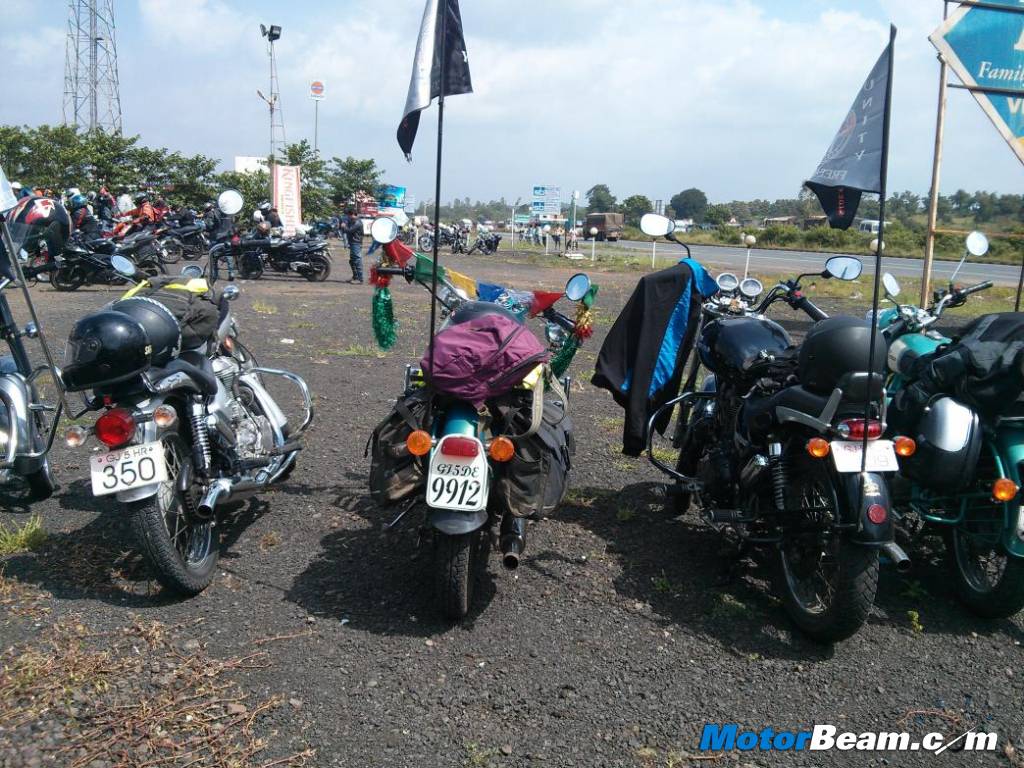 Anyways this is a very small piece of cake which these two extra ordinary folks have eaten. They have a lot to share and have an insane amount of memories that only a human brain can keep up with and no hard disk in the world can store. We wish them good luck for their future plans and would like to say "Ride Safe" to all the riders out there. India Bike Week continues with these rides in 20 cities around the nation. Make sure you are in one of them. Let us not forget the annual event in Goa in January 2014. An initiative well executed by IBW folks, we just hope it turns out to be the next big thing after motorcycles itself.