5 Must-Have Inclusions In Car Insurance Policy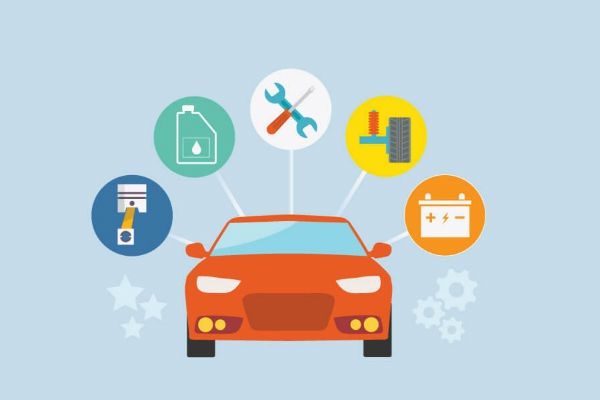 Buying a new car is a matter of pride, and often prestige, for most people. They use it for commuting to work, for vacations and even small outings with family and friends. A car thus becomes a valuable part of the family included in every important event or occasion. And just like one must protect their loved ones, they should also ensure their car is protected from any unforeseen event like an accident or a theft, especially in a country like India where such things are quite common.
As per official statistics, around 4.5 lakh road accidents happened last year on Indian roads*. Also, as per the latest figures released by the National Crime Records Bureau recently, around 2.4 lakh vehicles were stolen in 2019 out of which only around 59,000 were recovered[1]. These statistics underline the importance of having the right protection for your vehicle and that is where a comprehensive car insurance policy comes in. However, whether you buy car insurance online or offline, you must remember that all policies are not the same and you must carefully review the kind of protection you get.
Types of car insurance policies
There are basically three types of car insurance plans – comprehensive, own-damage and third-party. It is only the first that offers protection to the owner-driver, the car and the third party involved in a mishap. Such a policy also covers damages to the vehicle caused by natural disasters, man-made disasters and even theft. However, even this policy does not cover things like depreciation of your vehicle's value, additional fitments, protection for the engine and consumables, and so on. One can opt for a few add-ons to the existing car insurance policy in order to cover all these eventualities as per your requirement. The best part is that you can purchase these add-ons whenever you want.
Here we have a list of five add-on benefits that we think car owners should opt for:
* Zero-Depreciation Cover – Usually, the insurance company will only issue the claim amount after deducting the depreciation amount, which will be buried somewhere in the policy. Depreciation in motor insurance​​ refers to the loss in value of an asset over time due to factors such as age, wear and tear, and obsolescence. However, you can opt for a zero-depreciation cover, an option that is offered by Bajaj Allianz General Insurance with their car insurance policy. As the name suggests, there are no depreciation cuts, which means the entire claim amount will be issued. Remember that you can include add-ons cover under your policy during car insurance renewal.
* Engine and Gearbox Protection Cover – This cover will protect your car engine and gearbox against damage, and pays for the replacement or repair of all the internal parts including labour charges. This cover would be most helpful in the case of water entering the engine during a heavy downpour, or during the unfortunate situation when the vehicle has met with an accident but was continually operated, as a result of which the engine and gearbox might have got damaged. Any financial loss that might be incurred due to such circumstances can be mitigated with the add-on cover.
* Key and Lock Replacement Cover – If the car's keys have been misplaced, this add-on will be most beneficial. We have all been there. The key might have fallen out of the pocket while at the beach, or fallen through a drain or worse still, split in half. If one has this add-on to their insurance policy cover, then the insurer will help them get replacement keys as soon as possible.
* Consumable Items Cover – This cover pays for all the non-reusable parts termed as "consumables" which includes filters, gaskets, washers, lubricants, bearings, nuts and bolts and even air-con gas, among several others. In the case the car meets with an accident and such consumables need to be purchased, this add-on cover will pay for their cost. ​​
* 24×7 Roadside Assistance Cover – Ask those who have gotten stranded on a highway far away from the nearest town or village and they would state how much they wanted to kick themselves for not having this add-on. The 24×7 Roadside Assistance Add-on covers almost everything from towing to a garage, assisting with jump-start, minor repairs, provides breakdown support and even arranges a taxi ride to an accommodation of one's choice.
Of course, there are more add-ons available. So, it would be wise for a person to sit down and analyse the pros and cons and choose the policy and add-ons that would suit their wants and needs. Insurers like Bajaj Allianz General Insurance offer all these add-on options with their policy and one can choose any or all of them as per their need. It also offers an innovative add-on called "Conveyance Benefit" that pays a 'per day' cash benefit that is payable if your car is in a workshop following accidental damage and the claim for the same is accepted. Since a basic car insurance policy​ can never match up to the actual damages, opting for these add-on features can help you make most of your policy and get almost all eventualities covered. Compute your revised premiums post addition of your desired add-on covers with a car insurance premium calculator. Happy motoring!
Source:
*According to Minister of State for Road Transport and Highways VK Singh's written reply in Rajya Sabha
[1] https://ncrb.gov.in/sites/default/files/CII%202019%20Volume%203.pdf