5 Types Of Floor Mats For Your Car
If you thought the purpose of floor mats was just for resting your feet, then you have been mistaken. Floor mats play an important role in enhancing the aesthetic value of your car. For the passengers it may seem just as an accessory but for a driver, it makes a huge difference on the kind of mats you use in your car.
Floor mats keep dirt and grime out of your car; they soak up the water from your feet and keep the carpet clean. The right colour will brighten your cabin, while the right material will give a premium appeal to the whole cabin. Therefore it is important that you choose the right floor mat for your car.
We bring you options to choose from depending on your need and budget to protect your beloved car –
1. Fabric floor mats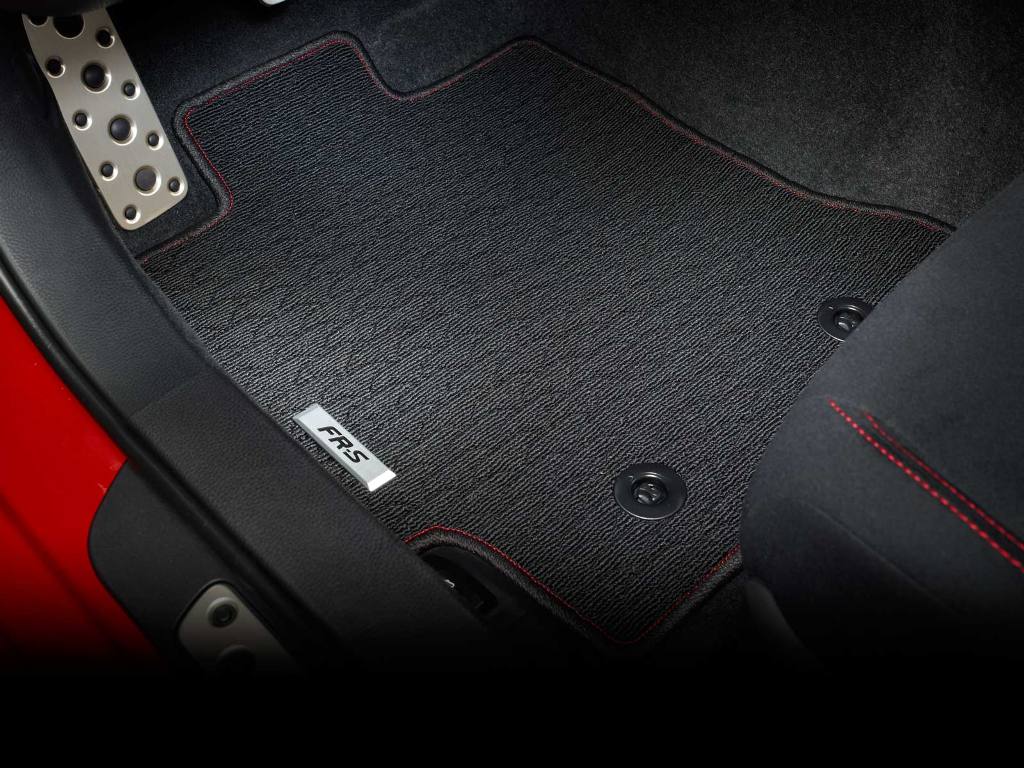 Fabric floor mats are the most easily available and cheapest mats available. They come with a rubber back preventing them from slipping and come with attractive colours and designs. Fabric mats usually come in universal sizes and will easily fit in any car. You can remove them and wash, dust or clean them easily even on a daily basis. However, with time they will start sagging and may slip too. They even have a short shelf life compared to the other products available. Fabric mats can be easily available at any automotive shop, but look out for good quality ones, the shabby ones will troublesome to live with.
Price range – Prices start at Rs. 250/- and can go up to Rs. 800/-. You can also get good deals online.
2. Rubber mats


Rubber mats are easily the most durable and long lasting mats available for your car. It is most possible that you have got them for free from your dealer. Rubber mats do not slip, making them safe, since they won't obstruct the pedal use. They also retain the moisture using the textured surface. Rubber mats soak in water and mud, but they also get dirty very fast and mostly come in black; so do not expect any aesthetic value. Go for the high quality ones and look for your car model specific mats.
Price range – Prices start at Rs. 500/- and will go up to Rs. 900/-.
3. All Weather Vinyl Mats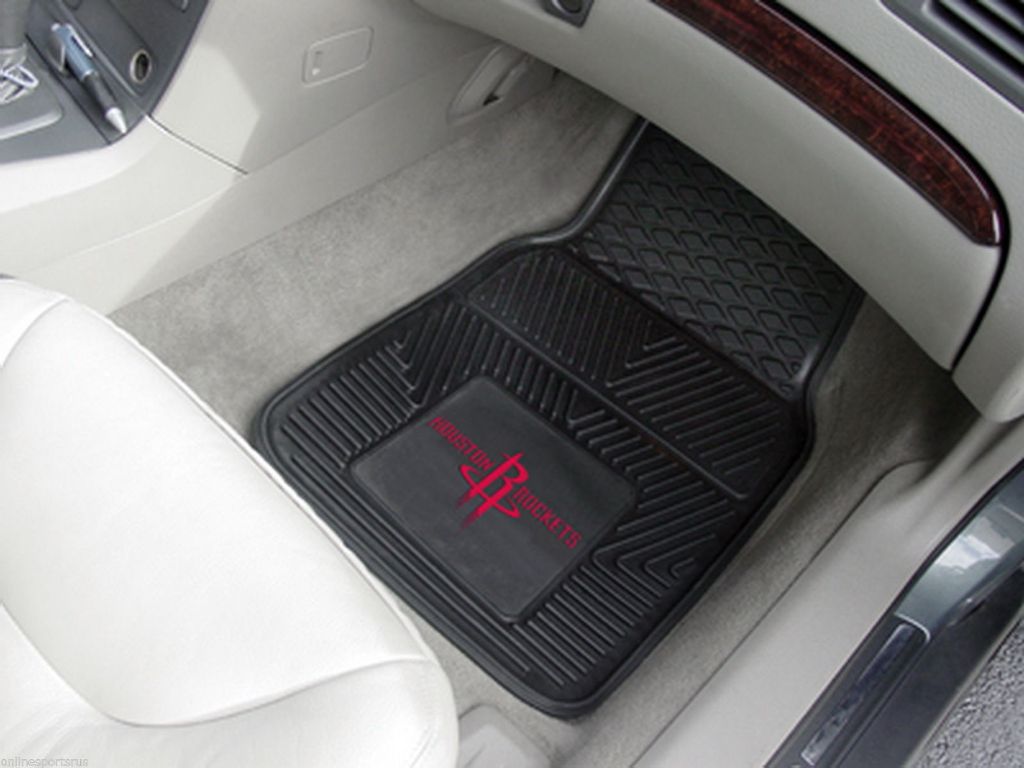 All weather mats are made of thick vinyl material and more durable than regular rubber mats. They have upturned edges that make sure that none of the water, dust or grime exits the mat and needs to be dusted. The mats come with spikes at the back that do not let them slip and are widely available.
Price range – The price range starts at Rs. 750/- onwards
4. Nomad mats (curly mats)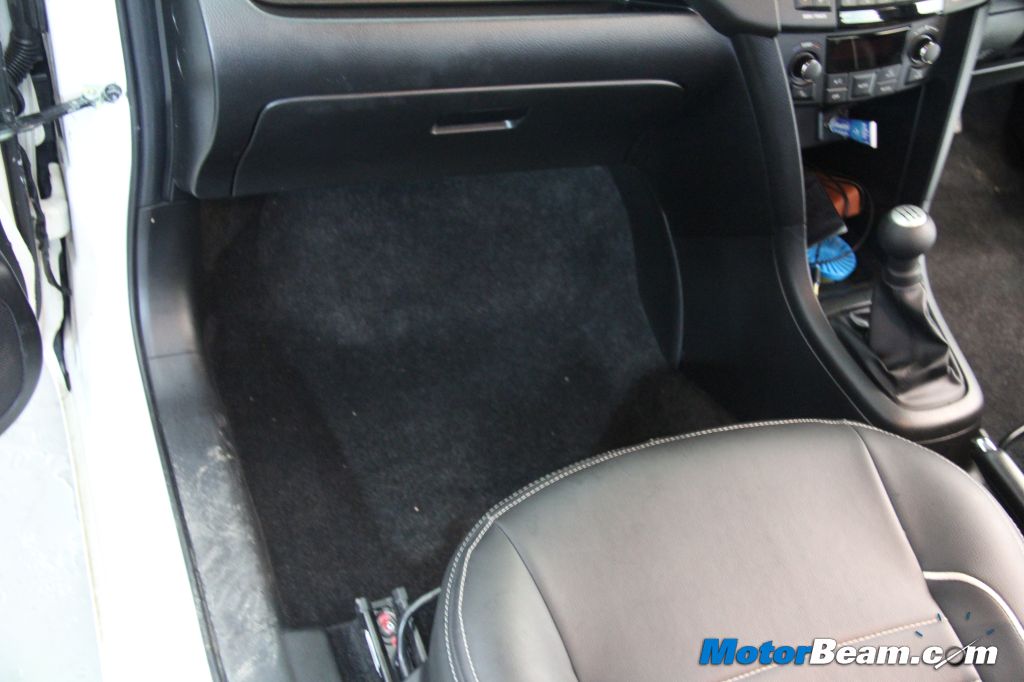 3M has been making a fortune with its nomad mats range. Available in several colours and options, they can be custom fit for your car. The best part about nomad mats is that they soak up and trap water, mud and grime easily and cause minimal spillage. You also need to clean them fewer times at your convenience, compared to other mats. The curls soak up the water, mud and dust and don't let them touch your feet. They will remind you of the floor mats outside homes and offices, but will definitely live up to its purpose. It is also the most dependable of the lot.
Price range – The range starts at Rs. 1200/- for regular ones and can depend on brand to brand and quality of the mat.
5. 3D Floor mats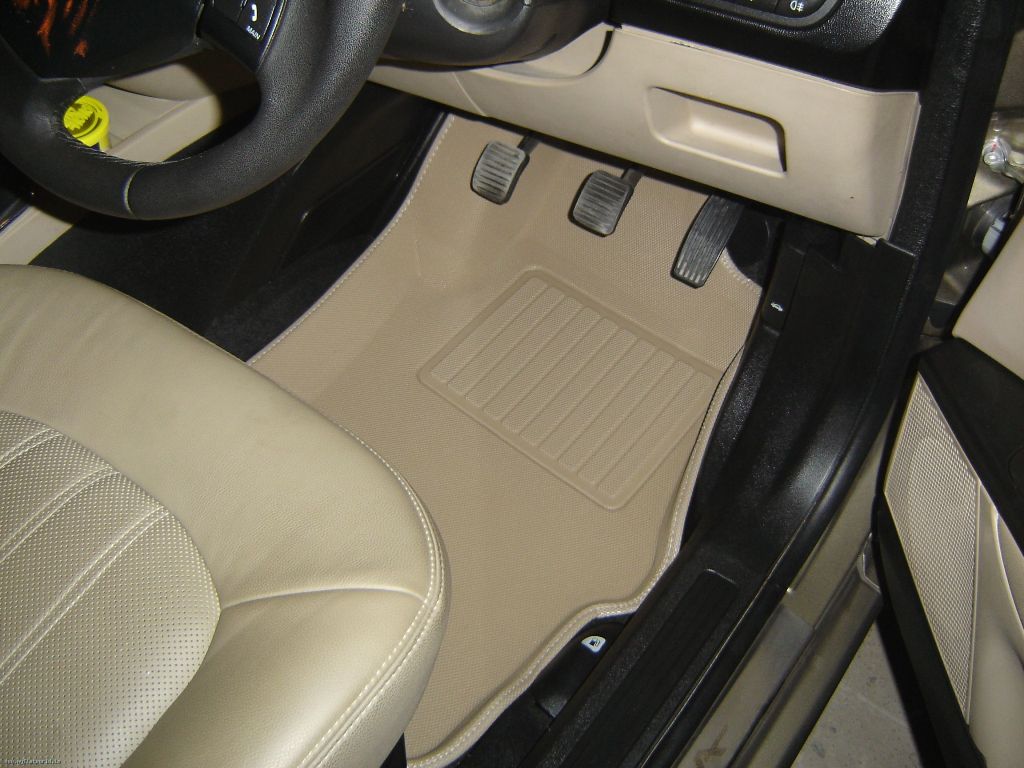 3D mats are the most expensive and give a premium look to the car. Available in several shades such as black, beige and tan, 3D mats clearly give you a premium fit and finish to your car's interior. The fit of the mat is excellent in the foot well and carries all the dust, water and grime in its grooves. However, since it is made of polymer, there is no soak up and will have to be cleaned regularly. It also has anti-skid properties, but will have to be adjusted from time to time, especially to not obstruct pedal use. If interior ambiance is what you crave for, the 3D mats are the best and expensive available in the market.
Price range – Purchasing 3D mats will set you back by Rs. 4000/- to the minimum. Look for good options online for your car.
Things to remember –
Avoid universal fits as much as possible
Nomad (curly) mats are also a good DIY option, by getting a big role from a home furnishings shop and installing them at home.
If the mats are depleting water in the carpet, they can lead to rust, fungi and stale smell.
If the mat of your car is slipping, it could possibly jam the pedals, which is a safety concern. It is better to replace them immediately.