6 Modifications To Enhance The Appearance Of Your Motorcycle
Barring a few exceptions, most bikes come with conservative naked styling from the manufacturer and the concept of individualizing your motorcycle to have a character of its own is only growing. You want your machine to be an extension of your personality and with little tinkering it isn't that difficult either. Moreover you want your bike to be unique, to get noticed and leave a lasting impression on everyone.
We put together 6 modifications that give a complete new look to your motorcycle.
1. Wheels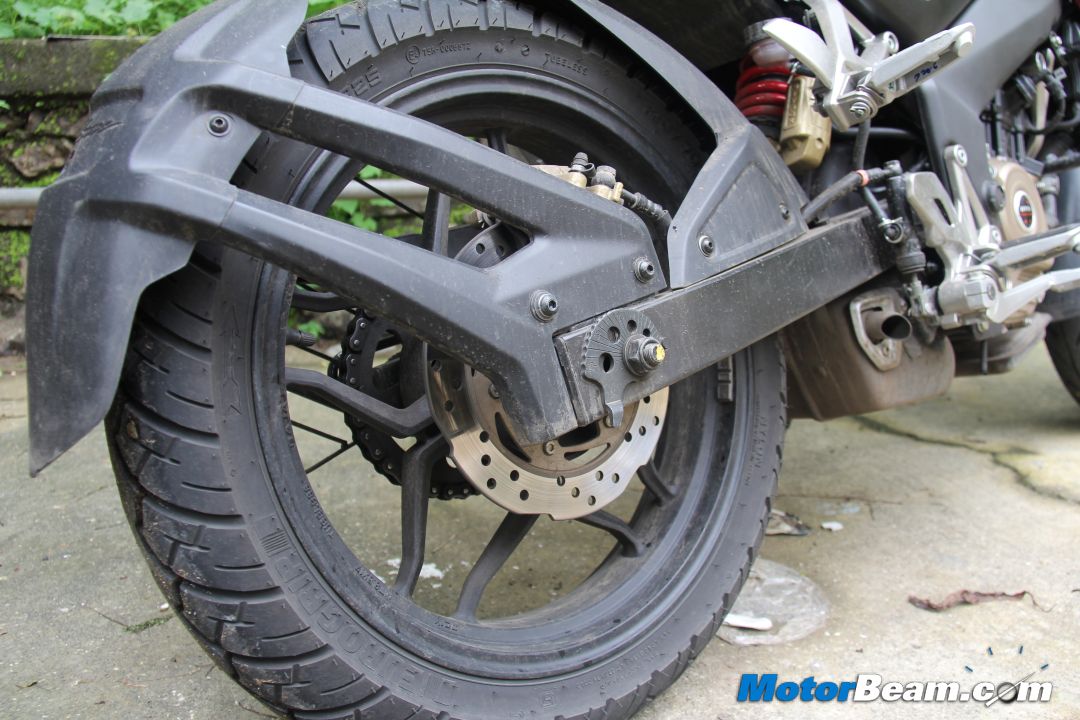 Don't like the stock wheels? Upgrade to alloys for your motorcycle. Alloys will immediately get everyone to notice your bike, while not adding too much drama to it. You can opt for 5 spoke, 10 spoke or 12 spoke alloys in black or chrome or can have them painted in any colour you want. Look for branded ones though, you will find a lot of fakes in the market which lack the rigidity needed and are prone to break even in a small collision. You can also change your tyres, if the stock ones are inadequate depending on your use. You have brands like Michelin, Ceat, MRF, Apollo all providing specialized tyres for off-road and track use.
2. Lights

Upgrading your headlights is the easiest and inexpensive modification you can carry out on your motorcycle. You can upgrade to Bi-Xenon lamps, HID's or add angel lights to your headlight. This upgrade sometimes may be even necessary as it adds visibility on the road, especially for long distance riders. For those wanting to add a bit of style, LED's strips near the engine is not a bad idea. There are specialized kits available for each motorcycle in the market. Make sure you have the upgrade done by the professional and do not disturb the OEM wiring if the motorcycle is under warranty.
3. Exhausts

Now you can completely upgrade your exhausts for adding more power to your engine or just change the silencer for better sound. You can have a completely new free flow exhaust system if performance is your concern or have the end can muffler changed for aesthetic value. You get short mufflers and long mufflers with host of colours to choose from. Royal Enfield owners will know about the plethora of silencers available in the open market for their bikes.
4. Paint Job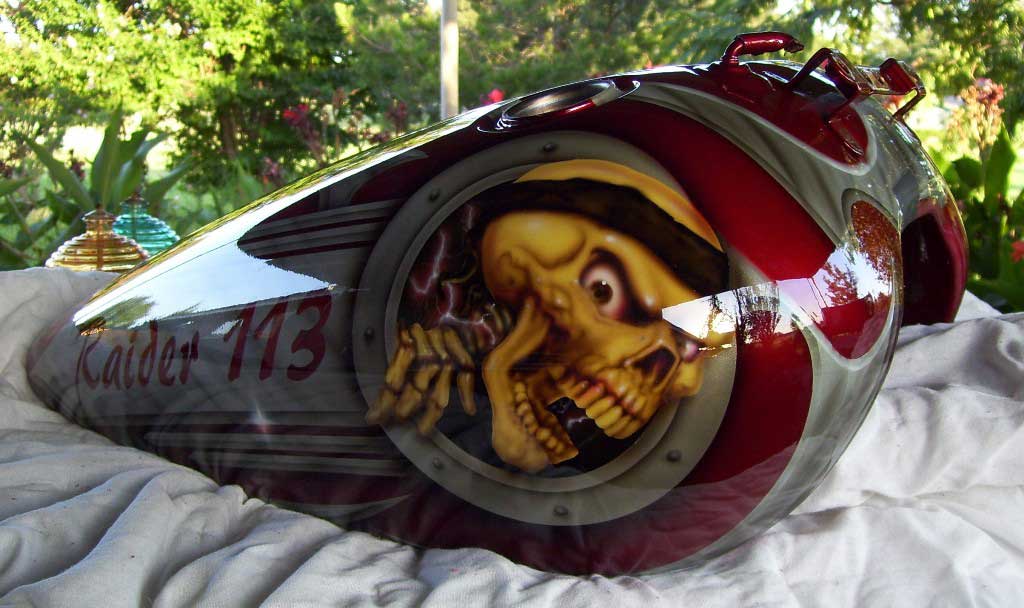 You can have your motorcycle customized to your scale with a paint job. Have your bike air brushed, painted in matte or go complete chrome. The choice is yours. However, you do need to remember that changing the colour of your bike also needs to be updated in the RC and is mandatory. You can also have your motorcycle wrapped in vinyl for an inexpensive but appealing look.
5. Fairing

Your bike doesn't seem cool enough? Don't worry; you can add a fairing to it at a higher cost. You get custom built fairings for bikes and can have designed to suit your bike. This is the closest you can get your bike to look like your dream R1 or the Hayabusa. There are no real benefits of having a full fairing on your bike but sure does add to the overall appeal. You can also go for half fairing like the one on Yamaha Fazer if a complete fairing is not your type. For those who want their bikes to look lean and mean, you can shed of the stock fairing at no cost at all.
6. Complete Custom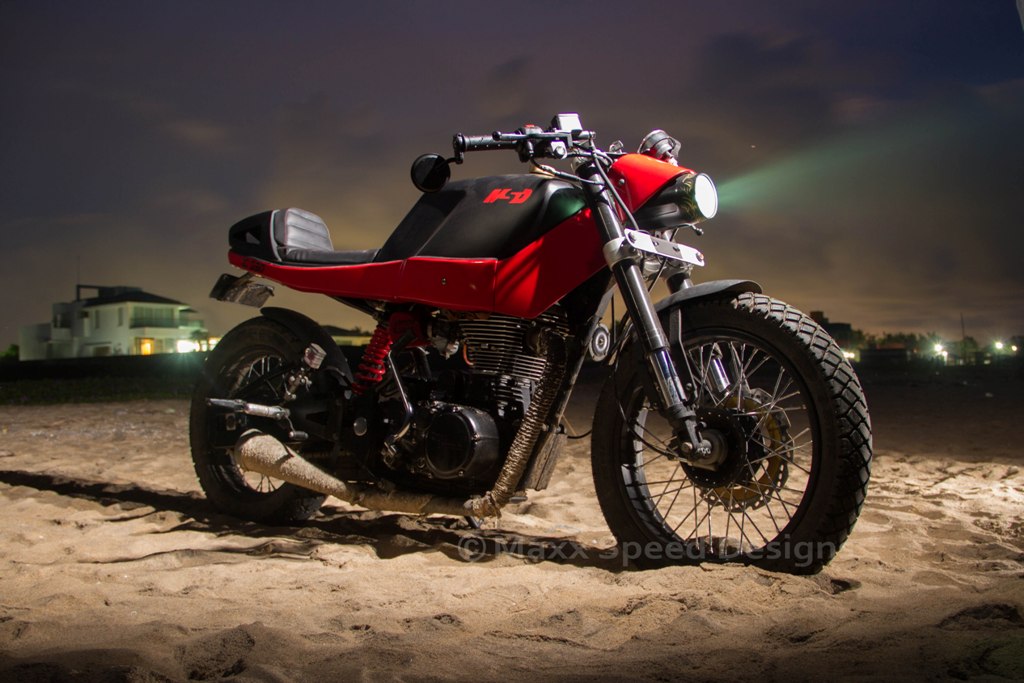 So you have a ton of money and don't want to spend on buying something stock. Have your bike completely customized to your tastes. With many custom bike shops opening up, you have lot of places to choose from who will give you an original design and a badass bike. You can have your bike built as a cafe racer, super sports bike, cruiser, chopper, the possibilities are endless. Imagination is your limit. So if you had that American chopper dream, now is the time to go for it.
In all cases, make sure none of the modifications make the bike illegal for use on road. If installing HID or Bi-Xenon's make sure that you don't blind the oncoming traffic. While some may choose to remove it for the cool quotient, side mirrors play a crucial role and is a safety component. For the performance nuts, you can add a turbo charger, change the air filter, or increase the size of the stroke and bore and much more.