6 Modifications For The Off Roader Look On Your SUV
Off roading is an amazing sport for those who seek thrill behind the wheel. It is way different from track racing and is a mix of skill, talent and patience. However, for those who wish to take off roading up seriously, there are some basic additional modifications you should do to your SUV, to be better equipped with the different terrains that will come up as challenges.
For those who like the look more than the skill, you could opt to make some changes on your SUV to get the authentic off roader look and equip yourself to go and try off roading. We give you 6 major modifications you should do for the off roader look on your SUV.
1. Roll Cage

It is mandatory to have a roll cage on every rally spec car to qualify for the race.  This is because they offer enhanced occupant safety by a collapsed roof in case of a roll over, and better high speed handling. In the case of SUV's, a roll cage adds to the overall strength of the SUV, will provide over head protection in the event of a roll over, and provide significant safety harnesses. Lend an authentic feel to your Jeep, Gypsy or Thar for the off-roader look. You can get a roll cage in whichever colour you like.
2. Alloy Wheels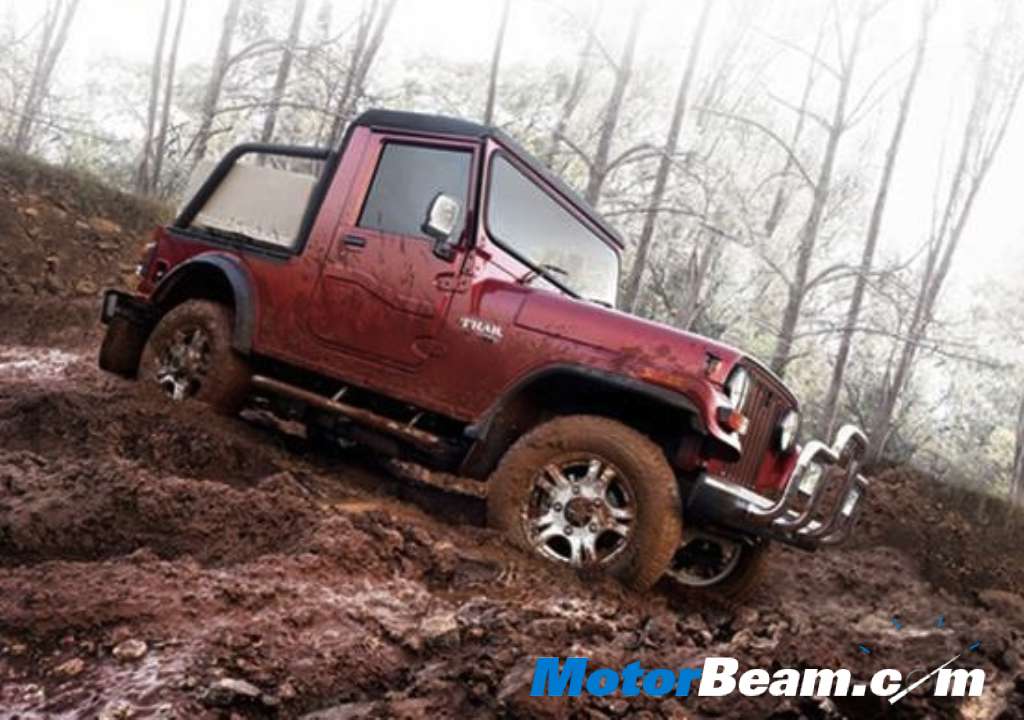 You should choose going for alloy wheels, if you plan to make a style statement with your SUV. From chrome finish to all black 12 spokes, there are a host of options available in the market to choose from. Mahindra offers the Scorpio alloys for the Thar as well in several design options. You could even upgrade to bigger and wider tyres for your SUV that will not only provide the looks but will help for better grip on and off roads. The bigger tyres will also improve the ground clearance, thus accessing off-roading in deep waters is much better.
3. Front Bull Bar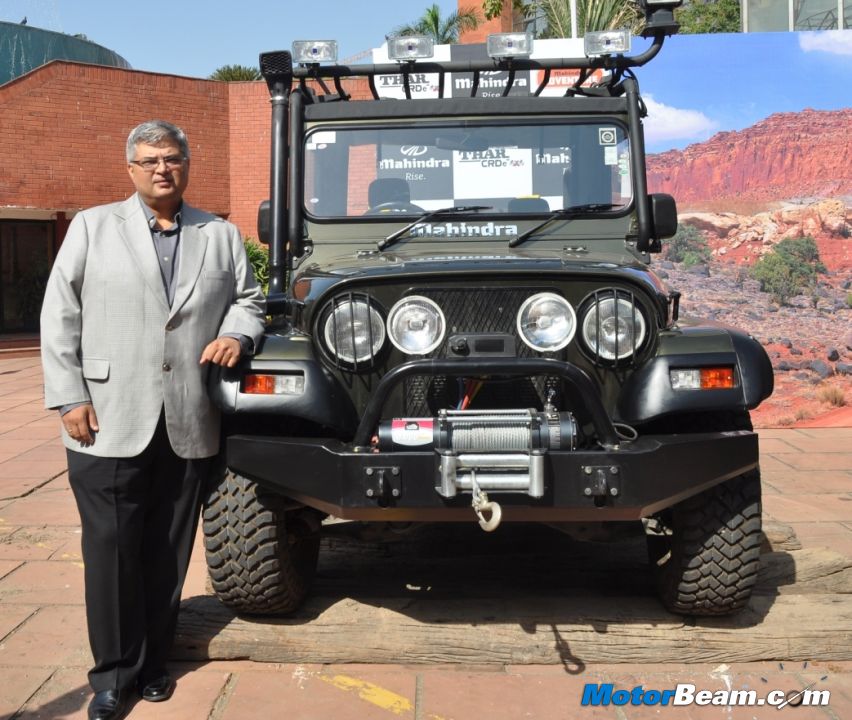 The front bull bar will help you protect the radiator and the engine from any sudden impact. It also adds a masculine appeal to your SUV, apart from protecting it from impacts. Installing a bull bar helps you also add auxiliary lamps  to your SUV later. Your engine, radiator and headlamps are also protected considerably.
4. Side Foot Step (Nerf Bar)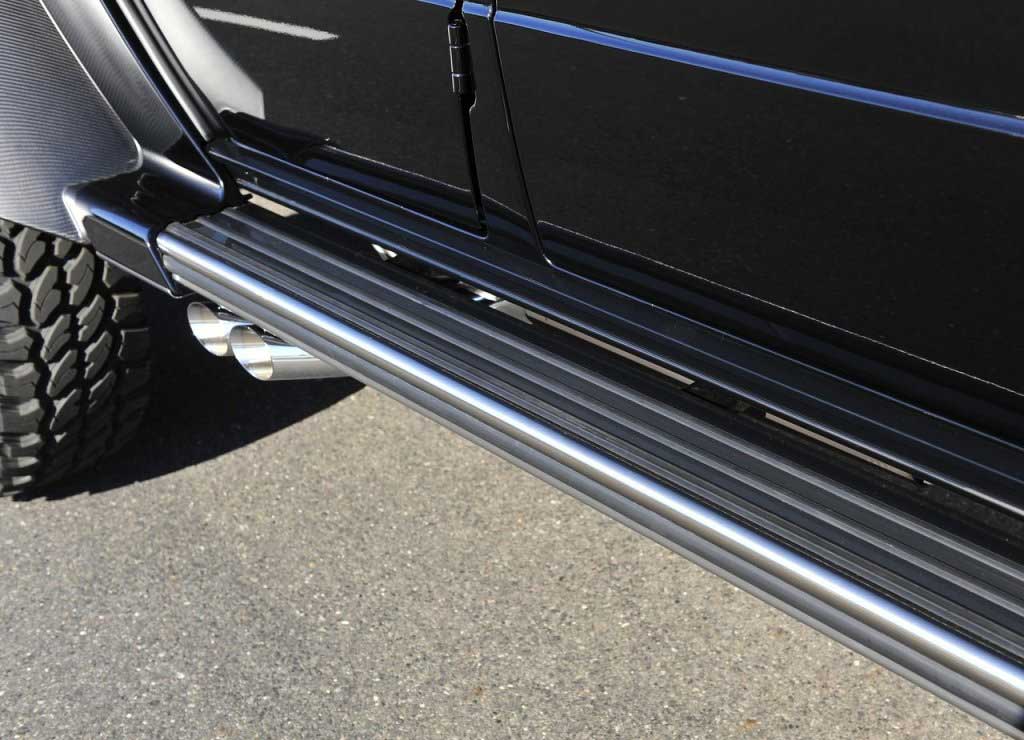 SUVs have a high ground clearance and the ingress and egress could be a lot difficult for everyone. Installing a foot step will ease in the ingress to your SUV, while also doubling up as side protection for your SUV. There are plenty of options in the market to choose from in the market and add character to your SUV.
5. Auxiliary Headlamps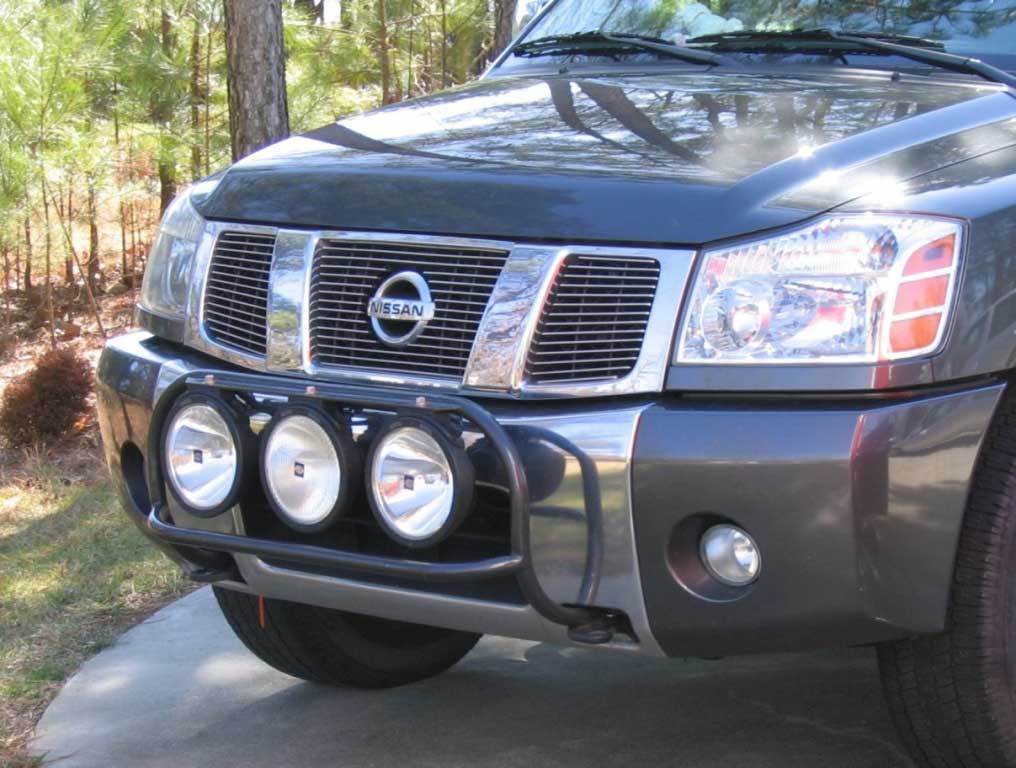 Auxiliary headlamps can be mounted on the front bull bar or on top of the roll cage. They provide enhanced visibility for off-roaders and can be good for the highways too. However, make sure you are not blinding the oncoming traffic with your lights. Auxiliary headlamps are a boon if you happen to drive in pitch dark areas or happen to off-road at night.
6. Custom Paint Job

You can choose to opt for a factory painted solid colour paint or get your SUV customized to a custom paint job. A jeep looks good with the military green paint job or a forest camouflage paint job giving it the raw and rustic feel of off-roading. Customize according to your choice and give it the raw feel.
For the serious off roaders, there are plenty of other options like raising the height, overhauling the suspension, adding differential locks and much more, that will give you the most equipped SUV to conquer where there are no roads. Also do check out the important equipments you need to carry during off roading.