Scoop – Accurate Renderings Of The Range Rover Sport L494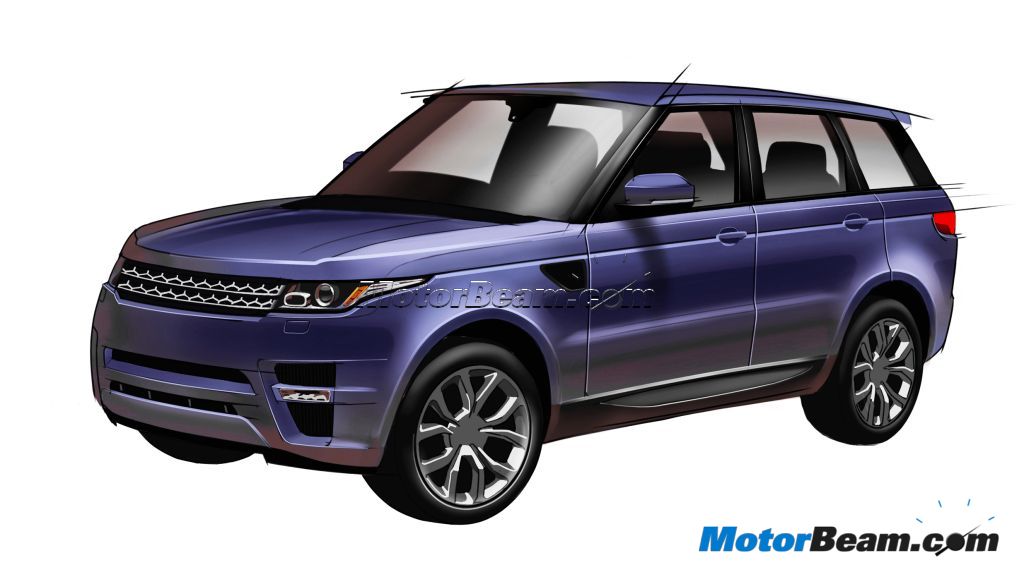 The Range Rover Sport was launched way back in 2005 and was given a mild facelift in 2010. The second generation Range Rover Sport is due in 2013 and Land Rover is already testing the vehicle extensively. While the first generation of the Range Rover Sport was based on the Discovery platform, the second generation will use the new Range Rover's D4u platform, popularly known as Premium Lightweight Architecture (PLA), which is lighter by around 400 kgs, resulting in improved dynamics and reduced fuel consumption.
Internally known as the L494, the 2014 Range Rover Sport will get updated styling and you can trust us for these renderings to be very close to the real deal. Our previous renderings of the fourth generation Range Rover (here) were spot on. The headlight and sloping roof have been inspired from the Range Rover Evoque, while the rear gets new tail lights and a roof spoiler. The overall body structure remains quite similar, in-line with the company's vision of keeping Land Rover's iconic styling intact.
Read The Range Rover Sport Review
The old Range Rover Sport was meant to be a sports tourer and hence the rather compact dimensions helped in easy maneuverability. However, Land Rover will boost interior space in the upcoming RR Sport and the luxury SUV will be offered in both 5 and 7-seater configurations. One way to increase interior room is to push the wheels to the extremities, while the other is to increase wheelbase in order to ensure the Range Rover Sport is no longer cramped at the second row. Dashboard layout will also take heavy inspiration from the Evoque. The aluminum underpinnings will help in keeping the vehicle extremely rigid, while at the same time keeping the weight in check.
Powering the new Range Rover Sport will be a range of engines, including the 3.0-litre TDV6 diesel engine, 4.4-litre V8 diesel and 5.0-litre supercharged V8 petrol engine. Both these engines will be mated to a 8-speed ZF automatic gearbox. Land Rover will lift the veil off the second generation Range Rover Sport at the 2013 Geneva Motor Show, with sales commencing in the later half of the same year. Apart from the new Range Rover Sport, Tata Motors is also working on a crossover from Jaguar, which is codenamed X761 and a entry-level saloon, codenamed X760.