Alpina Unveils The B3 Saloon At The Tokyo Motor Show
BMW specialist Alpina has showcased the B3 saloon at the Tokyo Motor Show.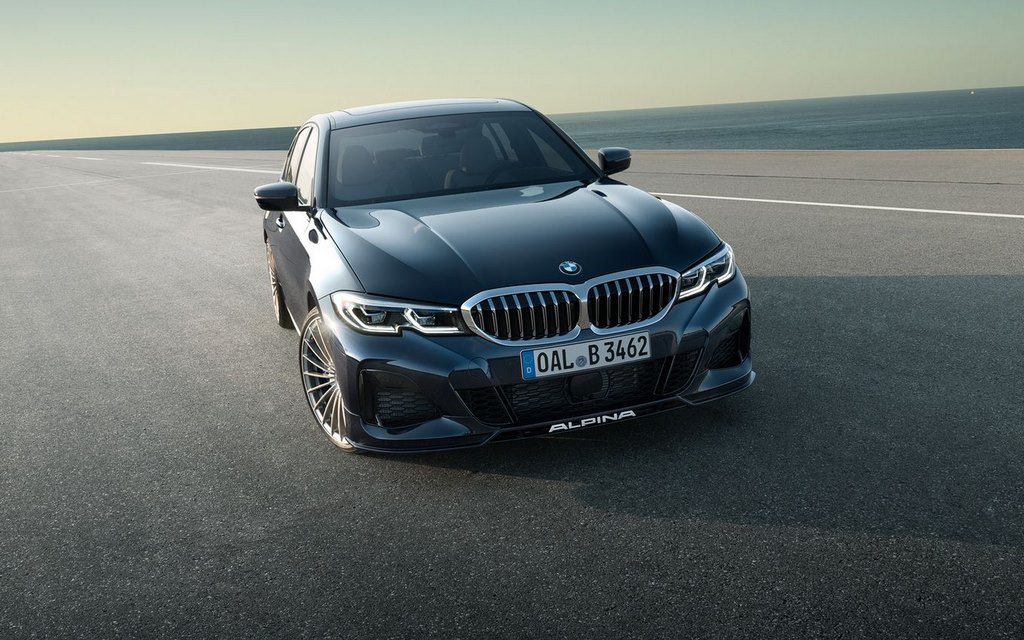 Amongst all the German manufacturers, BMW has always been credited for building the greatest driver's cars. One company other than BMW's own M division, which dials up this quality to a whole new level is Alpina. They are BMW specialists who take cars right off the BMW factory line and effectuate their witchcraft, developing the more performance and beauty oriented, dialled up BMW's.
For the Tokyo Motor Show, Alpina took the stage to debut the current generation BMW G20 3-series based B3 sedan, and if you love BMWs, you're in for a treat.
The Alpina B3 sports a much aggressive front end as opposed to the subtle 3-series which it is based on. Moreover, the front of this beauty houses some optimized air intakes for increased cooling, along with the signature Alpina front Splitter. At the rear, sits a small, humble trunk lid spoiler with a slightly redesigned rear diffuser which hosts the quad tailpipes. Additionally, the B3 receives the infamous Alpina 20-spoke alloys.
Taking a step inside, the B3 is laden with a ton of leather that encompasses the entirety of the interior. The upholstery has been laid with the enviable Alpina interior craftsmanship. The steering wheel of the B3 is a hand-stitched Lavalina leather (found on high-end Italian furniture) which gets the heating functionality. Metal emblems in the floor mats and seat backrests, Alpina door sills, and a production plaque with each B3's build number are amongst few other interior highlights.
Under the hood is an Alpina's version of BMW's latest inline-six, 3.0-litre turbocharged B58 motor that produces a startling 468 PS and 699 Nm of torque. The B58 motor is mated to an 8-speed ZF automatic transmission. Additionally, the B3 uses a BMW xDrive system derived all-wheel-drive platform. That helps this Alpina to launch from 0-100 km/hr in just 3.8 seconds.
The suspension of the base 3-series has been tweaked with sport springs and stiffer anti-roll bars as well as variable damper control with Comfort, Comfort+, and Sport modes. For switching between these three modes, an enhanced sport steering system has been added.
Alpina B3 Saloon
– The Alpina B3 produces 468 PS and 699 Nm of torque
– The car sprints 0-100 km/hr in just 3.8 seconds
– Gets a reworked exterior for a more aggressive appearance
– Features an all-wheel-drive based on the BMW's xDrive system