Ariel Nomad Off-Roader Rendering Unveiled, Is Atom's Mucky Brother
The Ariel Nomad off-roader keeps the company's ethos intact with high power to weight ratio, compact and a general body strength.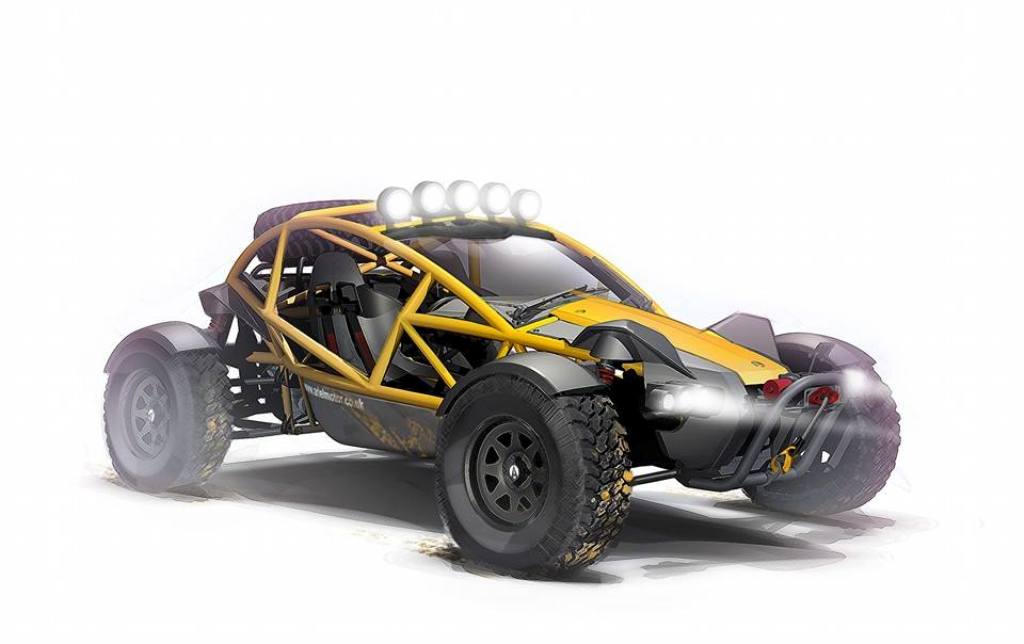 Ariel best known for its absolutely maddening track performer the Atom has revealed the renderings of its first ever off-road model. Christened as the 'Nomad', the off-roader is scheduled to make its debut at the Autosport show in the UK on 9th January and is called the Atom's mucky brother by company boss Simon Saunders. The off-roader shares its basic structure with the Atom including the dials, pedals as well as the wiring harness along with driving capabilities.
The Ariel Nomad is visually stunning with the exposed roll cage, sport seats and large mud terrain tyres. While the underpinnings may come from the Atom, the suspension is new and beefier with more travel. There is also an extra rollover protection for passengers. In terms of powertrain, the Nomad uses a Honda sourced 2.4-litre engine that is tuned to produce around 200 HP, paired to a 6-speed manual transmission sending power to the rear wheels. Ariel has done quite a bit of testing on forest tracks and rally stages and the car is known to be stable being a traditional two-wheel drive vehicle.
Furthermore, Ariel will be offering more sophisticated set-ups in the drivetrain, later in the timeline. The company also states that the Nomad keeps the company's ethos intact maintaining high power and low weight of 680 kgs, compactness and general body rigidity. Buyers will be able to place their orders from next month with the base price starting at around $47,000 (Rs. 29.91 lakhs) and deliveries will begin in mid-2015. Ariel also states that while the Nomad may not be as fast as the Atom, it will be able to do lot more things that the Atom never could. A reason enough to get your hands on one!