Aston Martin Contemplating 510 BHP Cygnet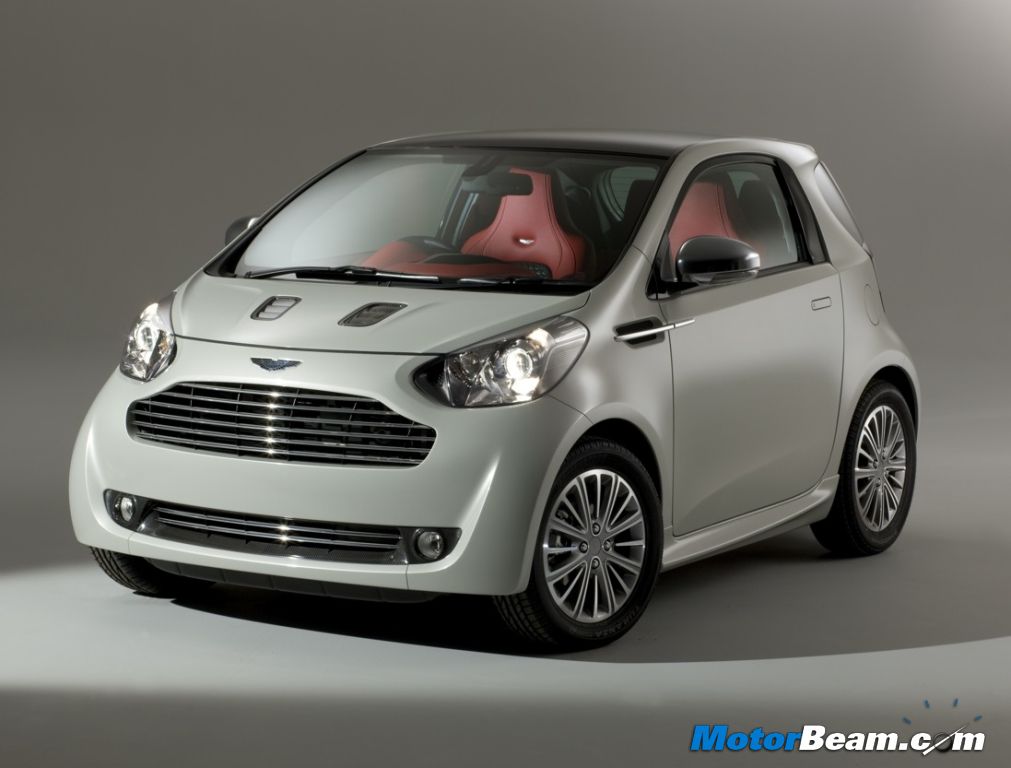 The first thing that strikes your mind after hearing sound of a V12 is a sports car. Then you start guessing the car – Ferrari Enzo or 599, Lamborghini Aventador or Murcielago, Aston one 77 or a Pagani Huayara. It doesn't matter that whether you know all the cars with a V12 engine or not, certainly a hatchback will never cross your thoughts. Or will it? If you believe the sources, Aston Martin the British luxury sports car manufacturer, has actually found a method to fit a huge 5.9-litre, V12 engine in the 3-door Cygnet hatchback.
If this is possible, then it will be the largest engine ever sported by a hatchback. It will be the first of its kind and the only competitor (if you consider it a competitor) will be the Nissan Juke R with its 3.8-litre V6 engine derived from the Nissan GTR. The normal Cygnet currently available in the European market is the re-badged version of Toyota's 3-door mini hatchback, iQ. Just the badge of Aston Martin on an iQ results in three fold price rise. So, you can imagine the cost of fitting in DB9's engine into the small bonnet of Cygnet.
Well the real problem in creating such an impractical car is not the price but the physics involved. The car will have to bear the weight of massive V12 (around 330 kgs compared to the 1.3-litre engine weighing only 130 kgs). That means right away from the chassis to suspension, everything has to be changed without altering the shape and size of the car. The car should also be able to hold itself in one piece when the monster engine churns out 510 bhp of brute power and 570 Nm of torque.
These technological challenges seem to be impossible but Aston Martin's engineers are ambitious enough to comment that these challenges are difficult but not impossible. The Super Cygnet (that is what I would like to call it) if ever seen on road will be a marvelous sight. Imagine a car which feels puny when looked upon by giants like Land Cruiser but on the road competes with the likes of Ferrari and Porsche. It will be like using a calculator which is powered by Intel's i7, 12-core processor.
– Harshit Shrivastava