Ather S340 Smart Electric Scooter Unveiled
The Ather S340 Smart Electric Scooter comes with path-breaking innovations such as a digital touchscreen dashboard and a top speed of 75 km/hr.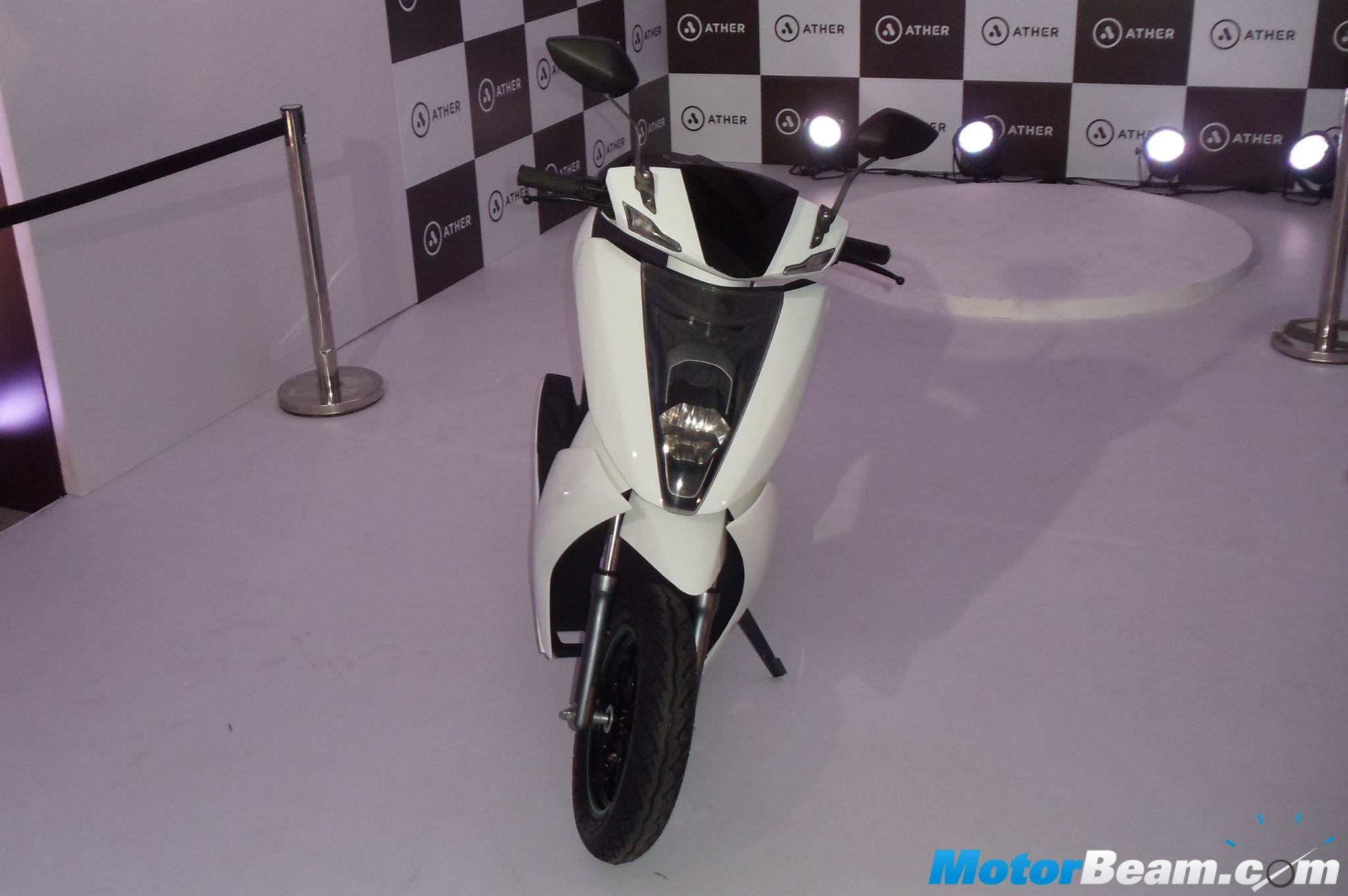 The 21st century India is currently at the helm of two major concepts, namely the rising popularity of electric vehicles and the recent initiative by the government called 'Make in India' to push for increased domestic manufacturing, both of which are going to change the way we live and the way we travel. A cumulation of both of these ideas can be seen in the Ather e-Scooter S340 which was unveiled today in Bengaluru.
The Ather e-Scooter S340 is the first smart electric scooter to be designed and built completely in India. The e-scooter has a IP67 rated Lithium Ion battery pack which has a range of 60 km and has a life of 50,000 km. The battery can be charged upto 80% in just 50 minutes and can propel the scooter to a top speed of 72 km/hr. It also boasts of zero lateral weight offset, a low centre of gravity and intuitive LED lights that respond to ambient light conditions.
The USP of the scooter however is the touchscreen android-based dashboard which has smartphone integration and navigation. It features never heard before innovations such as user profile, drive modes, vehicle statistics and analytics and also features over-the-air updates to the scooter, just like Tesla Motors.
The Tesla style functioning just doesn't end there. Ather Energy will only sell the scooter via its website and customers can test the scooter at the experience centres set by the company in different cities. The company offers doorstep delivery and service pickup for the e-scooter and a relationship manager for all the needs of the customer. The company says that pre-orders for the scooter will begin in the second quarter this year and the manufacturing will start at the company's plant in Whitefield, Bengaluru by the fourth quarter.
Ather Energy is a company started by two IIT Madras alumni with funding from Flipkart. The company says it has received a total funding of almost Rs. 81 crores and they will use it to set up the manufacturing plant and the charging infrastructure for the scooter.
Ather S340 Smart Electric Scooter
– The e-scooter has an IP67 rated battery which has a range of 60 km and a life of 50,000 km
– The S340 is equipped with a touch screen android navigation system and has a top speed of 72 km/hr
– The e-scooter will only be sold via the company's website and pre orders will start by Q2 this year