Audi A1 Test Drive Review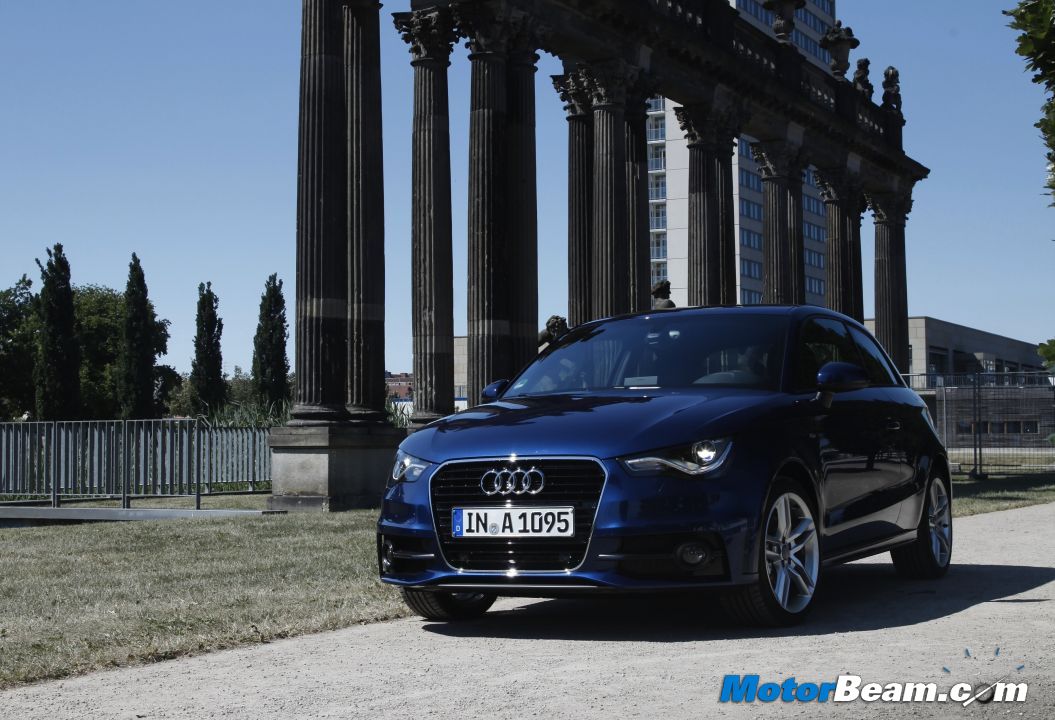 Audi A1 Review
Audi is on an overdrive for the past few years. In less than a decade it has captured drivers' imagination with the R8, revitalized the coupé and roadster market with the TT and also had fair amount of success with the A3 and A4 in terms of volumes. The brand has also enjoyed sweet victories at the legendary Le Mans 24 Hours race and hasn't stopped looking at new ideas with the A5 or A7. So are there dark spots somewhere in this regime? We can spot one, and it also depends on how you look at it.
"Audi wishes to create similar success with the A1, what BMW has done with the MINI"
If you look at it as an engineering solution in the aluminum bodied tallboy A2 (introduced in the 80s), without doubt it was a major breakthrough. However, it was a commercial flop (due to its exotic pricing) in Europe. But that's a thing of the past since the market dynamics have changed, more and more premium brands are looking at the compact segment and for Audi, a great opportunity to rekindle its interest in the compact segment. In fact, few may be aware that Audi had a model known as 50 which it produced in 1974, which went on to become the first Volkswagen Polo. It is widely believed that the success of BMW with MINI and Fiat with the 500 have motivated Audi to look into the segment once again. Using the current VW Polo's platform as its base, with the Audi A1 (and its variants), the German automaker thinks its premium supermini can hit the spot in the market with more efficient packaging and superior features. And keeping the youth in mind, Audi offers plenty of scope to customise the car besides offering a range of efficient engines from its stable.
Head over to the next page to read about the Audi A1's exteriors.