Deronda Type F Is Fast & Furious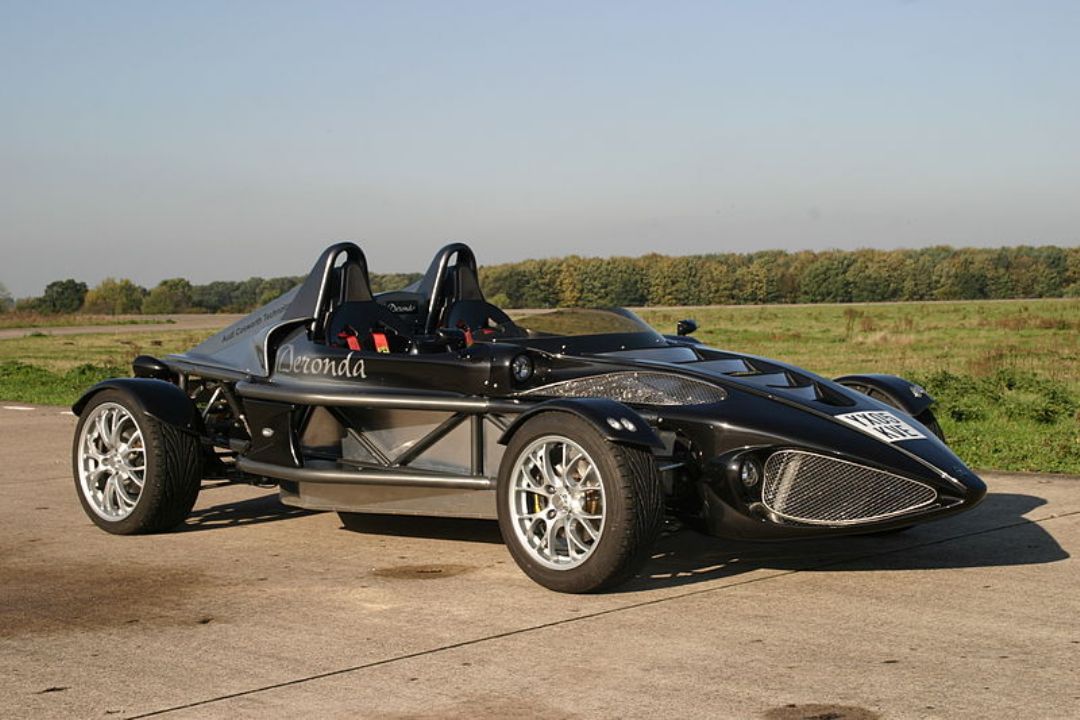 Sports cars have always been a hot favourite among car lovers. But the Deronda Type F is something different. It is not just an ordinary everyday sports car but an extreme performance, road-going, track day car which has been designed and developed by professional motor sport engineers and utilizes racing car technology. Sounds too good to be true? Well, it is true. Manufactured by Deronda Ltd, this car made came into concept when a former airline executive, Andy Round, wanted to create the ultimate performance car he contracted Racing Designs Ltd, of Buckingham, and sister company Fabrication Techniques Ltd to design to build this.
The car made into production in the year 2004 and was designed by Racing Designs boss, Mark Taylor. Called the Deronda Type F, it is powered by a Volkswagen Audi Group's 1.8-litre turbocharged engine that produces upto 300 BHP of power and 406 NM of torque. This engine is mated to a Volkswagen Audi Group 5 speed manual transaxle gearbox and the engine features Electronic throttle control. The chassis consists of Double side impact protection bars in addition to main chassis tubes and Double roll over hoops which are longitudinally braced.
The Deronda Type F gets Ohlins springs and dampers with adjustable ride height, compression and rebound as standard on both the front and rear with Pushrod activation of inboard mounted springs/damper units. It also gets an adjustable front anti-roll bar. Braking power is given by 260mm ventilated discs at each wheel with AP Racing calipers, 6 piston type at the front and 4 piston type at the rear. It also gets two master cylinders with adjustable front/rear balance.