Audi A3 Facelift To Get 1.4 TFSI Petrol Engine In India
The new Audi A3 is expected to get the new gen A4's 1.4-litre turbo petrol engine when it gets a facelift early next year.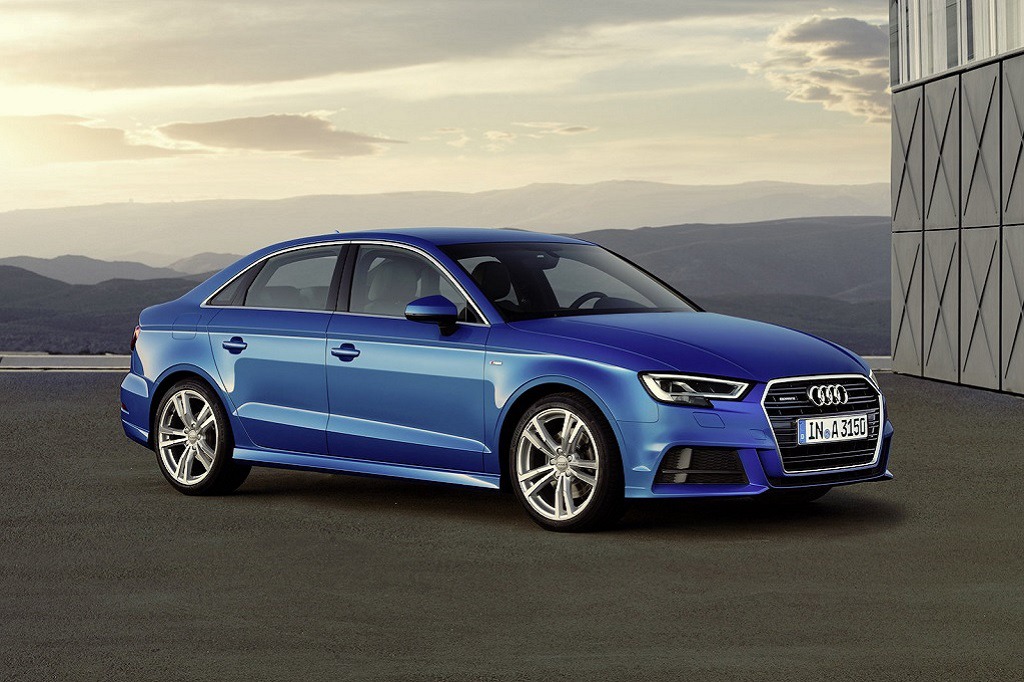 The soon to be launched Audi A3 facelift will be introduced with the same 1.4-litre TFSI petrol engine seen in the latest generation A4. The petrol mill produces 150 HP and 250 Nm and is paired to a 7-speed S-Tronic gearbox powering the front wheels. In the A3, this means that the 0-100 km/hr sprint will take 8.2 seconds.
Initially there were rumours that the petrol A3 could get the heart thumping 2.0-litre TFSI unit that generates 190 HP and 350 Nm of torque. However, with the new A4 being downsized and since it sits above the A3 in the Audi lineup, it would be illogical for the latter to have a more powerful and bigger engine that would simply blow the A4 in terms of performance.
Sadly though for the enthusiasts, the new A3 will be even less powerful and slower than the outgoing model that has a 1.8-litre engine with 180 HP under the tap, good enough for a 0-100 km/hr time of 7.3 seconds. However, couple the downsized engine with local assembly and customers will be able to buy the A3 at a price of less than Rs. 25 lakhs (ex-showroom), which is around Rs. 3 lakhs less than what the current petrol A3 retails at Rs. 27.8 lakhs.
The Audi A3 got a facelift earlier this year and the new model will come to India in early 2017. Notably, the exterior of the A3 now gets Matrix LED headlamps and inside, there's an option for the famed Audi Virtual Cockpit. The new A3 will continue to offer the 2.0-litre TDI diesel engine option.
Audi A3 Facelift
– The Audi A3 facelift will get a 1.4 TFSI engine in India
– It is the same petrol engine found in the new Audi A4
– Power and torque stand at 150 HP and 250 Nm respectively
– This move will help Audi price the A3 for less than Rs. 25 lakhs