Bajaj V15 Ocean Blue Colour Launched 
Bajaj V15 is available in a new Ocean Blue colour. The motorcycle has been very successful in the Indian market with sales crossing 1.6 lakh units. A new campaign has also been started for the motorcycle.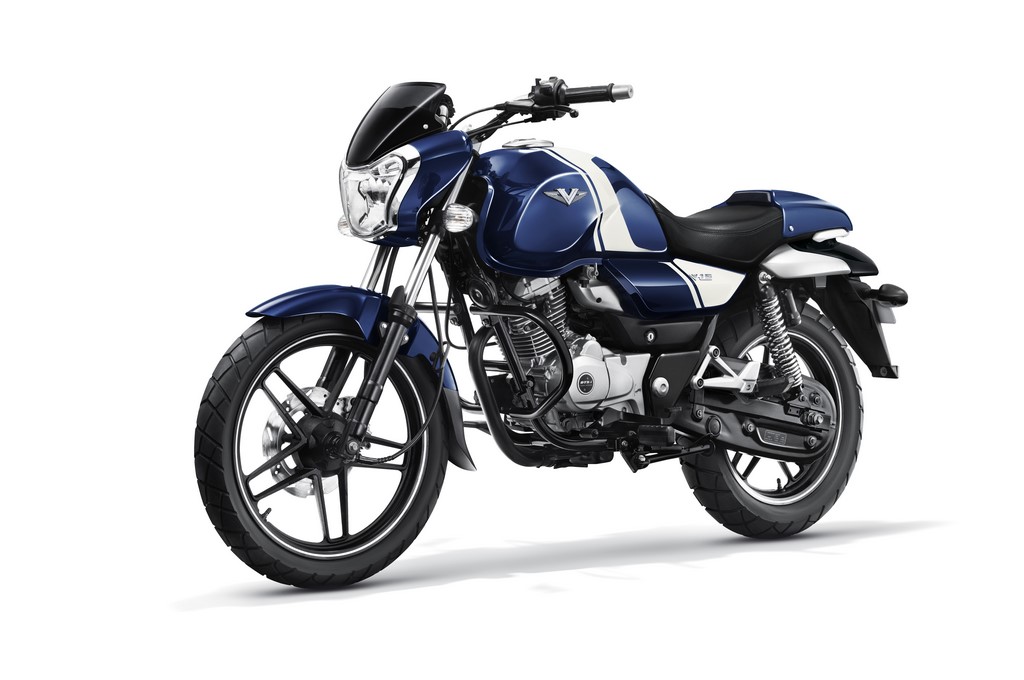 Bajaj Auto has launched a new Ocean Blue colour for the V15 during the festive season in the Indian market. The manufacturer has also launched a new campaign in order to promote the motorcycle. The premium commuter already has mass appeal among the buyers because of its connection to the INS Vikrant.
It has been hugely successful in market from the time it was launched. Bajaj is known to make advertisements that make a direct connection with the consumers. Under the new campaign , Bajaj has released a new film. The film raises a question as to why national pride is limited to certain occasions such as Independence day etc.
The film aims to inspire people to cherish India's rich and glorious history and feel a sense of pride every single day of the year. The story is narrated from the point of view of a real life war hero Rear Admiral S. K. Gupta, a Mahavir Chakra Awardee who served aboard the INS Vikrant in the 1971 War.
The V15 is already selling like hotcakes in the market. With this new move Bajaj aims to conquer the premium 150cc commuter segment in India. The motorcycle is powered by a 150cc air-cooled engine belting out 12 PS and 13 Nm. The V15 has already crossed sales of 1.6 lakh units since its launch in the Indian market.
Bajaj is expected to launch more models under the V brand owing to the success of the brand. The brand has successfully connected with the people of India with its different design and with a fuel tank with 'Made from INS Vikrant's metal' mark. The V15 is now available in four colours namely Heroic Red, Ebony Black, Pearl White and Ocean Blue.
Bajaj V15 Ocean Blue
– The V15 is available in a new Ocean Blue shade
– The motorcycle has crossed sales of 1.6 lakh units
– Bajaj has also started a new campaign to promote the motorcycle