Audi A3 To Be Offered With 1.8 TSI, 2.0 TDI; No 1.4 TSI At Launch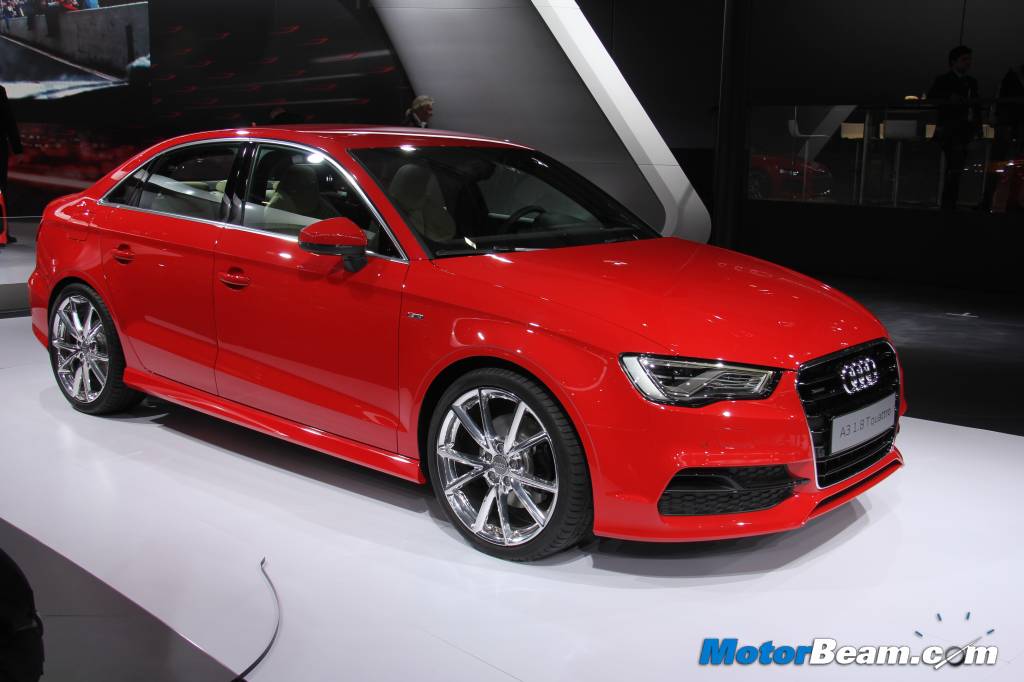 Audi India is pinning high hopes on its new entry level sedan, the A3 set to launch in August this year. With dealers requesting to double up the allocation of the car based on the demand even before launch, the A3 is certainly expected to be a strong seller in Audi India's portfolio. Now, our sources tell us that Audi India will be launching the A3 sedan with only two engine options in India namely the 1.8-litre TSI (also called TFSI) and 2.0-litre TDI units, while the 1.4-litre TSI available internationally is being given a miss initially.
The 1.8-litre TSI motor produces a healthy 180 HP of power, while the 2.0-litre TDI engine makes 150 PS of power. Both the engines will be mated to the 6-speed S-tronic, dual-clutch automatic transmission sending power to the front wheels. The India spec A3 will be riding on 205/55/16 Dunlop tyres. The cars have completed the homologation process as well. Audi isn't getting the 1.4-litre TSI powerplant at the time of launch which produces around 140 HP of power.
While the 1.4-litre TSI unit may offer a lower price tag, the engine might not be launched immediately on the A3 in India. However, we could expect the small capacity turbo petrol mill to make an appearance on the A3 with a 6-speed manual gearbox later in the car's lifecycle, forming the base variant in the A3's line-up. The 1.4-litre TSI motor is a part of Volkswagen Group engines and we currently see it in India under the hood of the Volkswagen Jetta and Skoda Octavia.
The A3 was first showcased at the 2014 Auto Expo earlier this year and generated a positive sentiment from visitors at the event. To keep the prices competitive, Audi India will be assembling the A3 sedan via the CKD route in the country, with prices expected to start at around Rs. 22 lakhs (ex-showroom). Audi says that the pricing has been kept distinctive between the A3 and the A4, so that there is no cannibalisation of sales.
The Audi A3 will not face much competition at the time of its launch as the only direct rival currently, the Mercedes-Benz CLA sedan is scheduled to launch in 2015. The A3's launch however, will surely affect the sales of the Mercedes A-Class and the BMW 1-Series hatchbacks. The fact that the 4-rings luxury logo coupled with a sedan body style commands higher respect; the A3 is a more viable and practical option than luxury hatchbacks. The Ingolstadt based manufacturer has certainly witnessed tremendous growth ever since the beginning of this year and the A3 will only take the success rate forward.