Audi Confirms A3 Sportback E-tron For Europe By 2013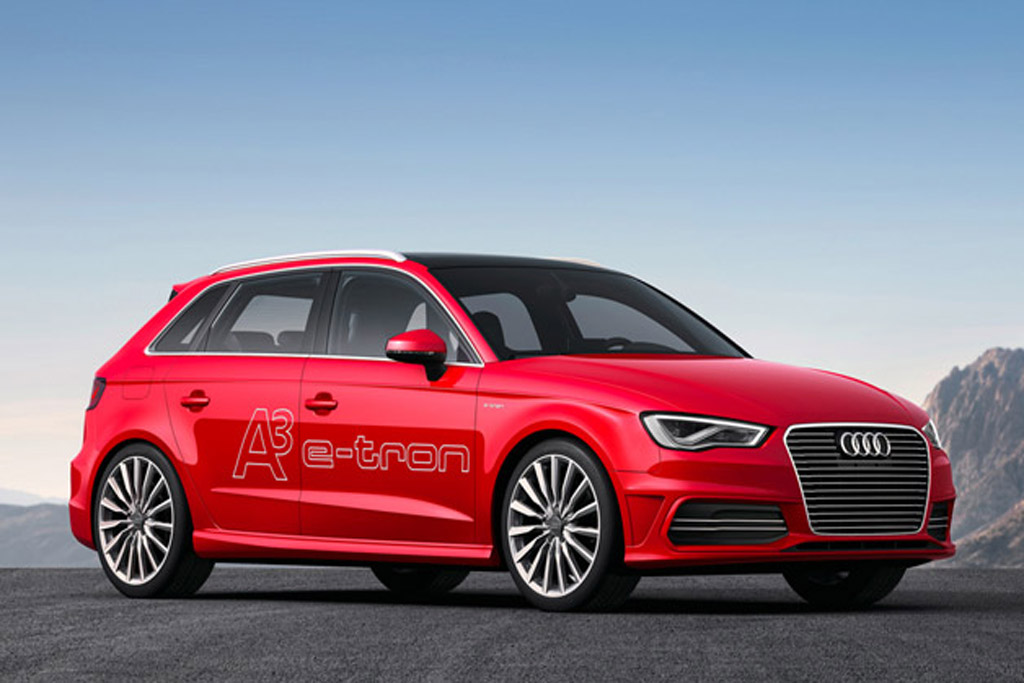 Audi has confirmed its plan to launch the A3 Sportback e-tron plug-in hybrid by late 2013 in European market. Audi showcased the model first time at Geneva Motor Show held in February this year. Low emission levels, adequate amount of power, ability to cover long distance in lavish comfort zone with the prestige of four circles at front were enough to set a benchmark in the hybrid technology.
Audi recently declared that the A3 e-tron is due for its sale in European market by the end of 2013 and will reach the US and UK outlets by mid of 2014. Audi has tested the A3 hybrid extensively in the last two years and the strenuous executions of the Audi's engineers, bring enough certitude for the company to judge the upcoming hybrid as a benchmark in hybrid technology. The powertrain features a conventional petrol engine coupled with a 101 BHP electric motor, delivers power via a 6-speed dual-clutch e-S tronic transmission only to front wheels.
The 1.4-litre TFSI petrol engine produces 148 BHP power and 250 Nm of torque. The combined output of both power plants is 201 BHP with the ample amount of 350 Nm torque. The A3 will be capable of cruising 50 km at all electric mode with commendable 940 km range at single top-up of both the fuels. According to Audi, the car has an acclaimed fuel efficiency of 88 km/l with diminutive CO2 emission figure at just 35 g/km!
The A3 Sportback e-tron achieves rest to 100 in just 7.6 seconds with the top whack of 220 km/hr. The 8.8 kWh battery takes four hours to charge itself completely from a standard power plug. However, a special dedicated plug designed by Audi will take only two hours to charge the power battery but would cost a hefty amount of around £1000 (Rs. 87,000 thousands).
To make the A3 e-tron convenient for daily usage, Audi features a 'hold' button under driver control that discontinues the use of electric power when you want to store the clean energy like for zipping around city. Audi will introduce the hybrid A3 in Europe by the end of 2013 and price will be around 38,000 euros (near about Rs. 30 lakhs  in Indian currency). The A3 e-tron will be a compelling choice for buyers looking for local commuting or highway buzzing. The new launch by Audi is expected to change the auto market aspects in Europe and will be an absolute rival to challenge the both, traditional or hybrid models on European roads.