Audi A5 Cabriolet Test Drive Review – Open Top Motoring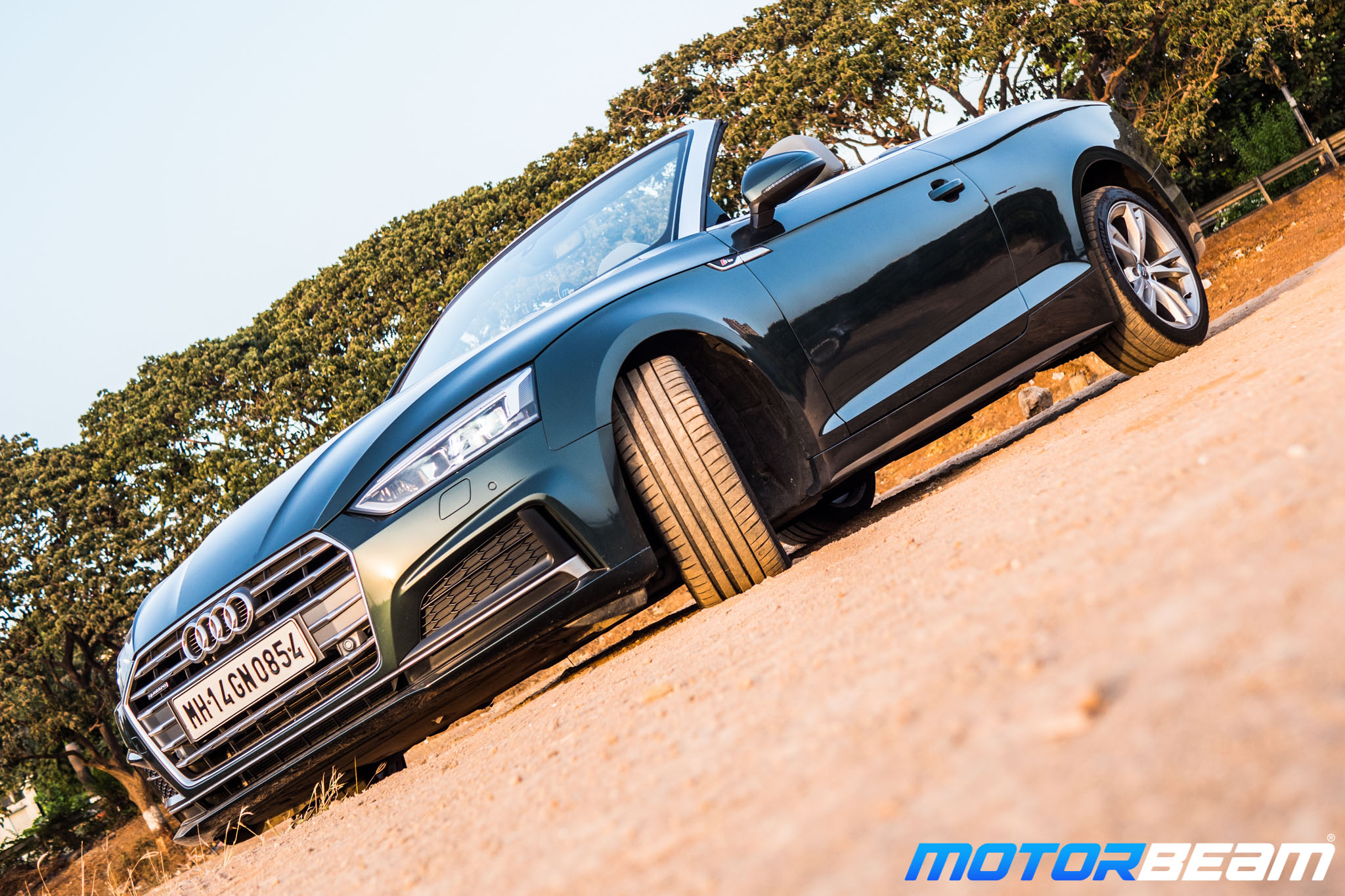 Audi A5 Cabriolet Review
Car Tested: Audi A5 Cabriolet; Road Test No. 1108; Test Location: Mumbai
Price OTR Mumbai: Rs. 87,89,033/-
With a frugal diesel engine and a luxurious interior, the A5 Cabriolet offers the best of looks, practicality and opulence
Not many people know but the word 'Cabriolet' is a French word derived from the Latin phrase which means 'The sun, it's so nice'. There's something about convertibles that makes everyone fall in love with them. The wind in your hair experience, the sound of the exhaust and the feeling that you're the coolest person in town when you stop at a red light – stuff no other type of car guarantees. The warm Indian weather and the novelty of convertibles have got people rushing to the dealerships and Audi has taken a note of it. The A5 Cabriolet is Audi's answer to the Mercedes-Benz C-Class convertible and promises to be all the Audi minus the roof.
Motor Quest: Besides the sedans and a hugely popular SUV line, Audi has always made a point to launch niche cars in the Indian market. The TT was one of the earliest premium coupes in our market. Likewise, the A7 fastback was one-of-its-kind when it was launched. Audi impressed the petrol-heads when they launched the RS5 in 2011 with its impeccable naturally-aspirated V8 and sheer usability. In 2018, Audi decided to widen the A5 appeal and launched the coupe in the top-spec RS specification, the Cabriolet which we are testing here and the fastback as a more practical option in the A5 range.
Exteriors – The Audi A5 Cabriolet looks sharp and angular from the front. The headlights are pointed and they look pretty aggressive when lit up. The air dam and the grille are smartly styled too. There is also the bonnet that tapers down in a pronounced manner making the A5 Cabriolet feel smaller than what it actually is. There is chrome on the grill along with a subtle but noticeable strip on the bumper. The side profile is more square with a prominent shoulder line that extends all the way from the headlight to almost the tail light. There is also a crease between the wheels. Both elements make the car look athletic.
The A5 Cabriolet looks exquisite and stunning, especially in this metallic green colour with a contrasting roof
With the roof down, the car tends to look a bit boxy. A more rounded design would've helped. But we like that the A5 Cabriolet successfully creates a contrast to the Mercedes-Benz C-Class Cabriolet which has a swoopy design language. With the roof up, the A5 looks balanced and the red coloured roof which we had looked ace.
The rear has sharp lines on the tail light cluster which go in tandem with the rest of the design. The few cuts and creases make the rear look well-executed. To sum it up, the design of the A5 Cabriolet is smart looking but we would've liked to see a bit more distinction with other A5 siblings.