Audi Gets Permission To Operate Autonomous Cars In Nevada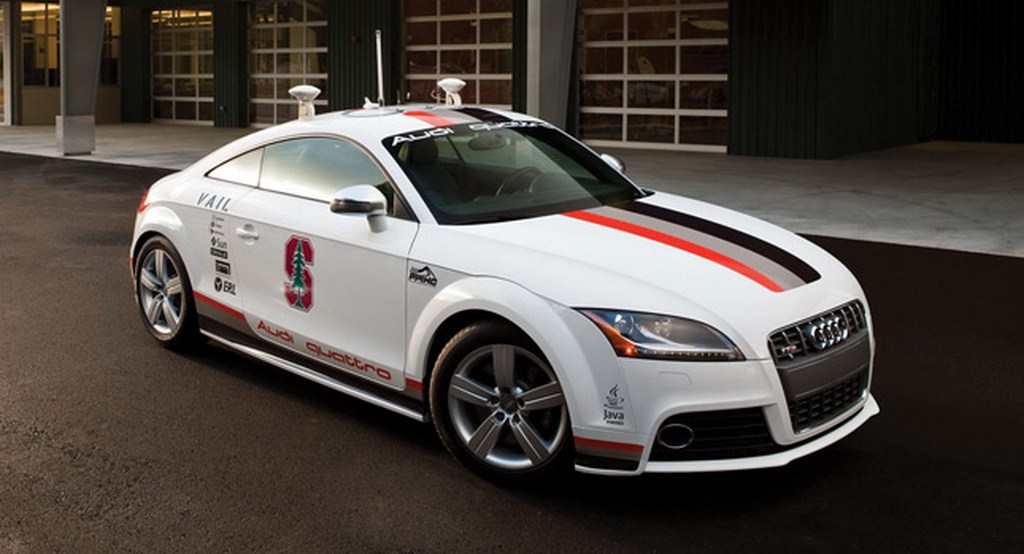 Audi became the first automotive company to operate and test driverless cars on the public roads of Nevada State in the USA. The German automaker has been developing autonomous driving technology for a few years and has now finally got the approval to test it in real world conditions. A law was passed in June 2011 by Nevada State to allow autonomous vehicles to operate within the state. It became effective in March 2012 and after two months in May 2012, a Google self-driving car became the first to receive a permit to operate under this new law. Now, after Google, Audi became the second company to receive this license.
The Volkswagen owned auto company had done a test with an autonomous research vehicle known as Audi TTS Pikes Peak in 2010. The car was able to successfully complete a 20 km drive through the Hill Climb circuit in Pikes Peak, Colorado, navigating 156 turns in just 27 minutes. This was done without any human driver intervention. This test was done in a controlled environment at the closed course. This project was a joint venture between Audi's Electronics Research Lab in Silicon Valley and Stanford University.
[youtube:http://www.youtube.com/watch?v=rgN8MOrss40 540 375]
At the 2013 Consumer Electronics Show (CES), Audi is showcasing two systems on an Audi A7 model, one which includes a 'traffic jam' assist which navigates the car through busy, congested, stop-and-go traffic along with alerting the driver when the traffic is clear and the car can be taken over by them. The other technology demonstrated was a 'piloted parking' function which enables the car to automatically park itself inside indoor garages, close parking spaces and even in places where there is no GPS signal.
Audi officials are confident that this technology is feasible and can become a reality as soon as the end of this decade. Though, they admit that there are some legal and regulatory challenges that need to be addressed. Audi wants human drivers to still be able to take control of their vehicle; they envision this technology to offer more convenience to the drivers instead of the systems taking over the control. Japanese Automaker Toyota has also shown keen interest in this technology and may come up with their version pretty soon.