Mercedes MLC Spied Testing In Europe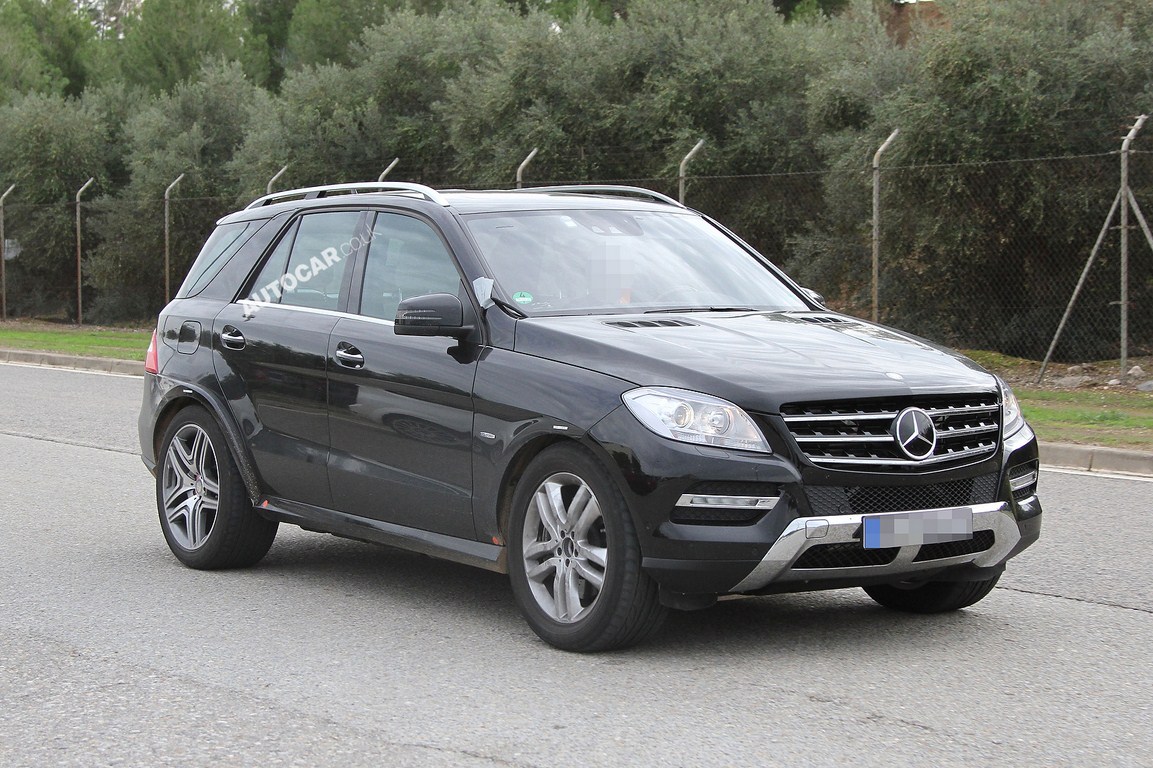 Mercedes-Benz' rival to the part-coupe part-SUV BMW X6, the 'MLC' was spotted testing in Europe. The Mercedes MLC is in its early stages of development and is expected to hit the European market by 2015. The German automaker is currently testing the chassis and underpinnings of the car. The test cars were spotted in convoy with the BMW X6 to compare and test the MLC chassis for its on-road performance to the extremely sporty X6.
The test car used the body of a ML-Class to keep it from being noticed by the general public during testing but it used the test chassis with a wider rear axle and modified rear wheel arches. As far as the styling of the MLC is concerned, it is expected that it will boast a much sportier design than the ML. The wheel arches would be more prominent, with more aggressive features on the body and a sloping coupe-ish roof line, very similar in concept to the BMW X6.
Coming to the power plants for the car, the flagship MLC would use a 6.0-litre twin-turbocharged V12 engine with possibly more than 600 BHP of power output. This would probably be the MLC65 AMG. A smaller V6 engine with hybrid assistance would also be available which would produce around 400 BHP. It is expected that this engine would push the 2000 kg MLC from 0 to 100 km/hr in 5.5 seconds and still manage to deliver a fuel economy of 14 kms/litre.
Source – Autocar UK