Audi Growing Faster Than Rivals Can Imagine!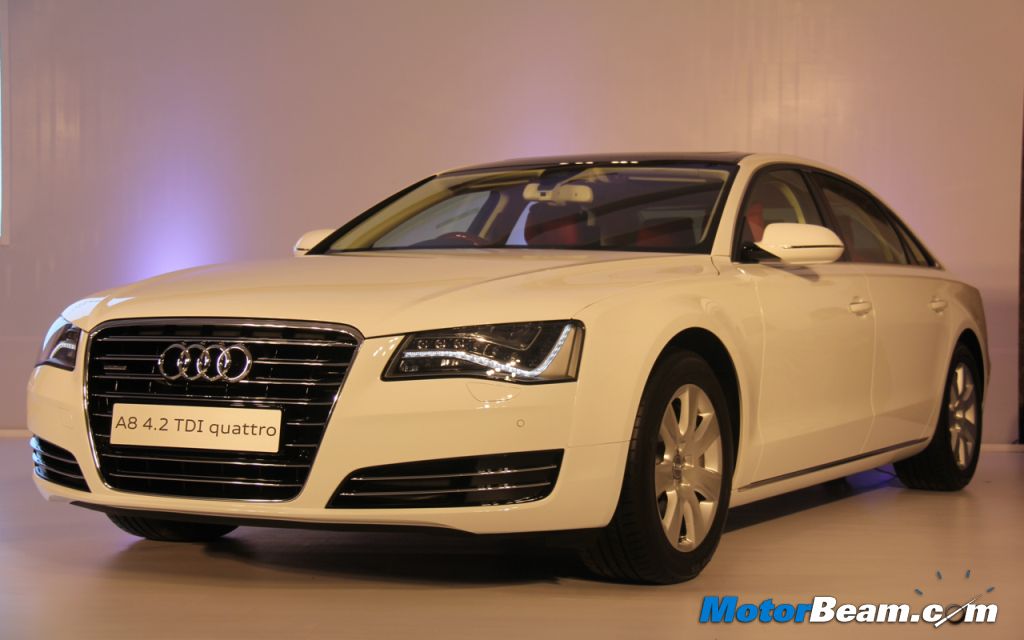 The fight between German biggies, Audi and BMW is only getting intense day by day. BMW has been the leader in the Indian luxury car market for quite some time now but out of nowhere Audi has come close on the heals of overtaking the Bavarian automaker. Last month, Audi has posted record sales of 1011 units, which is staggering considering the overall sentiment of the car industry. Clearly people are now being drawn to the Audi brand, thanks to the latest generation of vehicles being launched by the Ingolstadt based company.
Mercedes-Benz is no where to be seen in this battle between Audi and BMW. The Stuttgart based automaker has long ruled the luxury car market in India but has failed to cope up to the aggression shown by its German counterparts. The battle is far from over, its just the beginning. While Audi doesn't plan to launch many vehicles in the remaining part of 2012, BMW is all set to unleash the updated version of the X1, 6-Series, 7-Series and X6 on Indian roads.
So what is so special about Audi and why is it all of a sudden showing such remarkable growth? The brand with the four rings launched a few vehicles this year and they are leading the charge in terms of sales. The Q3, A4, A6 are performing extremely well owing to their aggressive styling, high quality and good driving dynamics. The Audi Q3 is a very well sorted compact SUV, while the A6 is one of the best cars in its segment. Audi has been popular with its Q-range of SUVs and has dominated it with the Q5 and Q7. However this battle is far from over, as the people in Munich are chalking out strategies to maintain the numero uno position.