Audi Laser Lights On R8 LMX Beat BMW i8 To Production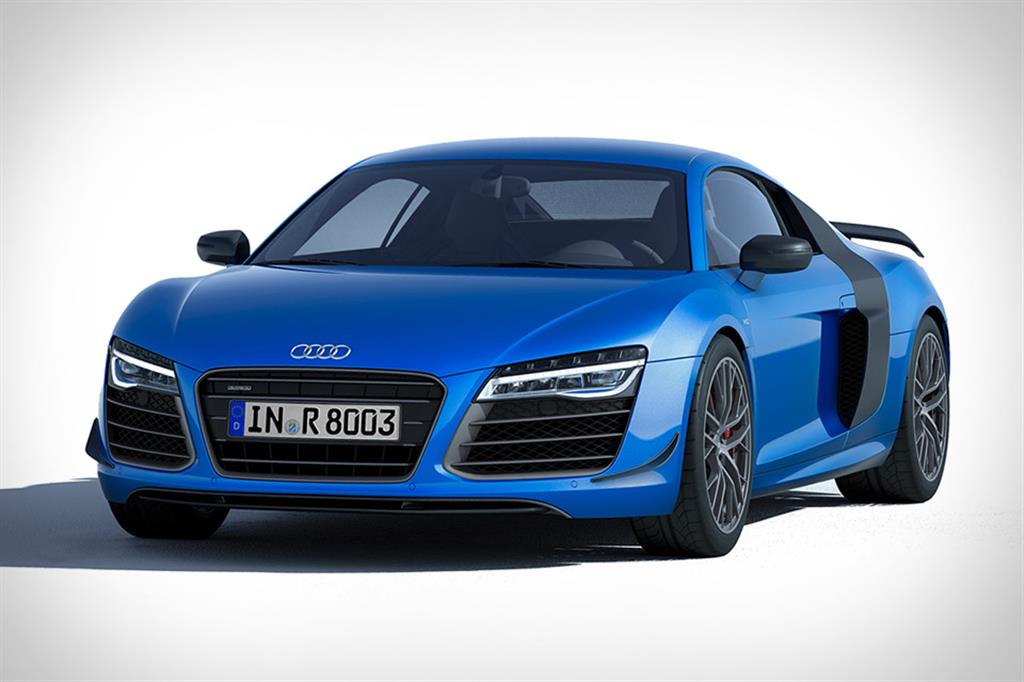 While we have seen cars being installed with halogen lights, HIDs, xenons, projectors, LEDs, etc. it is amazing to see the latest vehicle lighting tech on offer – laser headlights! While BMW is offering the i8 with laser lights, Audi has also entered the league by offering laser headlights on the new R8 LMX. While BMW was the first one to offer these lights on its vehicle, Audi claims that the laser headlights are just optional on the i8 while the R8 will get them as a part of standard equipment. This makes Audi the first automaker to provide laser lights on a production vehicle.
Each of the car's headlight module gets a laser which is twice as powerful then the LEDs on a regular R8. Each laser module consists of four laser diodes which emit light and a laser spot gets activated at a speed of 60 km/hr. To avoid blinding oncoming traffic, the laser spread gets automatically adjusted to avoid pedestrians or other vehicles. This is done using a smart computer software that Audi has incorporated in the vehicle. This system also comes with a camera based sensor that can detect pedestrians and vehicles from a distance.
The Audi R8 LMX comes with blue laser beams that pass through a phosphor converter with matrix LEDs. These lights illuminate a maximum distance of 500 metres ahead. The Audi R8 LMX is powered by a V10 engine producing 562 HP of power and the 0-100 km/hr run takes just 3.4 seconds. Only 99 units of this particular model will be manufactured by Audi so this can be quite a smart investment for those who are interested in something fast and unique. The next generation R8 is already under development and will be the cousin of the Lamborghini Huracan.