Second Generation Audi R8 India Launch In Early 2016
Audi will be launching the new generation R8 in India in the early part of next year which is based on a new spaceframe construction, making the car lighter by 50 kgs.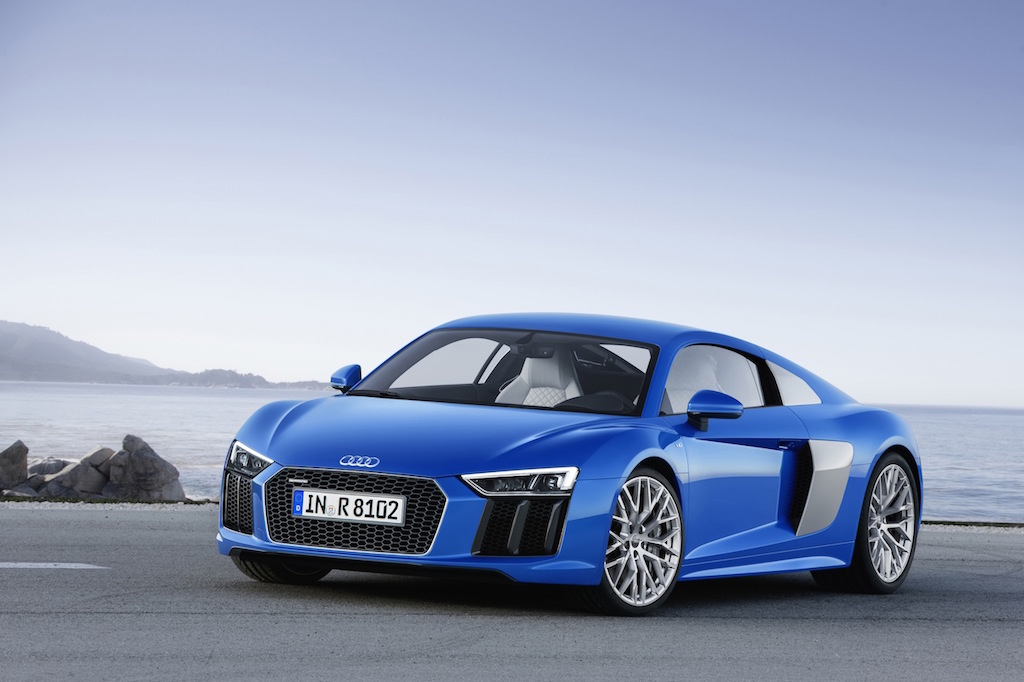 Audi has gone all out this year in the premium and performance segment by launching a range of products for the buyer to choose from. Including the likes of the R8 LMX, TT sports coupe and RS7 sportback, one can easily determine that Audi's target for this year is to capture a majority share in the upper-end of the luxury segment. With all launches concentrating on super-fast cars, 2015 might just become one of the most important years in the company's automotive calendar for India, and there's no denying the fact that we are loving it.
The German automobile manufacturer has announced that the new R8 will be launched in India in early 2016. The second generation R8 supercar is powered by the massive 5.2-litre, V10 petrol engine that can generate 601 BHP and 559.9 Nm of torque. Paired along with the newly developed quattro all-wheel-drive system, the car can reach 100 km/hr from standstill in just 3.2 seconds and can hit a top whack of 330 km/hr. It is based on a new spaceframe structure which reportedly weighs just 200 kgs and is primarily made of aluminium.
The frame also uses carbonfibre-reinforced plastic elements for increased strength with minimum weight. This makes the top-end variant of the R8, the R8 V10 Plus weigh just 1454 kgs. Standing 4442 mm long, 1944 mm wide and 1241 mm high, the second gen R8 is as long as its predecessor but 39 mm wider and 9 mm lower than the outgoing model. Design wise, the new version does not feature revolutionary changes but what stands apart is the new single frame front grille and new Matrix LED headlights. Audi will also be offering laser headlights which use a laser-guided spot lamp for high beams and dynamic turn signals at the front and rear.
The standard R8 is powered by the same engine which is toned down a tad bit making 532 BHP and 539.3 Nm of twisting force. However, the new engine gets a cylinder-on-demand system and the 7-speed dual-clutch S-tronic gearbox that has been enhanced to adopt an automatic start-stop system which improves fuel efficiency by 10 percent, it is offered on all variants of the 2016 R8. Expect Audi to price the new R8 in India at around Rs. 2.5 crores (ex-showroom).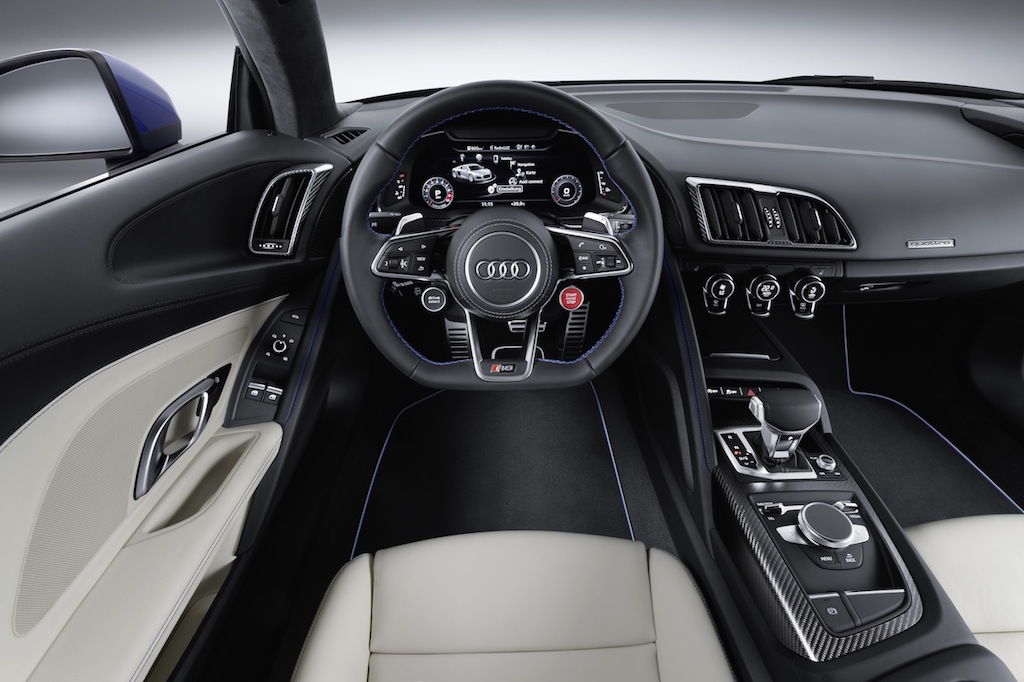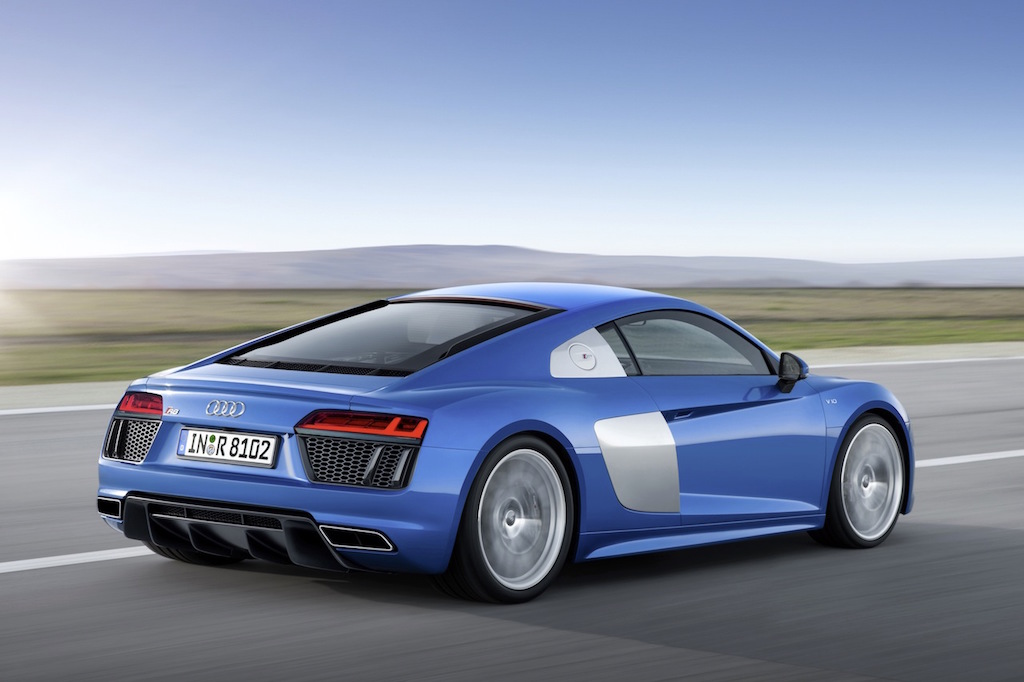 Source – AutocarIndia.com